One Park Grove
Location: 2850 TIGERTAIL AVENUE, COCONUT GROVE, MIAMI, FL, US
Priced from: $ 3,000,000
At Park Grove, the best of upscale living–yachting, high culture, a vibrant society– meets a laidback artistic sensibility. With values of sustainability, community and innovation in mind, Terra Group and the Related Group come together with Shohei Shigematsu of OMA (Rem Koolhaas), to bring three new iconic towers to Coconut Grove. Sprawling layouts feature modernist tones, and fine materials by Studio Sofield define the kitchens and bathrooms, while Enea Garden Design creates an external ambience that engages the area's lush vegetation and natural beauty. In the very heart of the Grove, these luxury residences will offer a new way of viewing and experiencing this storied and world-class neighborhood.
Estimated Completion
Q42019
Property Type
Condominium (Freehold)
Number of Stories
23
Number of Residences
70
Amenities
50,000 sq. ft of amenities designed by Meyer Davis and curated by Colin Cowie
Private Club for Residents
World Class Art Collection
Lush Landscaped Gardens by Enzo Enea
Sculpture Garden
Amphitheater Outdoor Space
Exceptionally landscaped decks and crystal clear pristine pools overlooking the bay
Poolside cabanas
Wine Cellar with Private Wine Storage for Residents
Indoor/Outdoor Yoga Spaces
State-of-the-Art Fitness Center
Curated Events
Large Dining Area and Full Service Kitchen with Acclaimed Chef
Private Dining
Library/Lounge Area
Social Spaces
28 Seat Private Screening Room
Deposit Structure
20% due at contract signing
10% due 3 months after contract signing
10% due 6 months after contract signing
10% due at at top off
50% balance due at closing
Current Availability
Current residences on the market.
Floor Plans
4A
$5,163,000
4BR/5.5BA
3,592 Interior SQ FT
442 Exterior SQ FT
7A
$5,630,000
4BR/5.5BA
3,592 Interior SQ FT
442 Exterior SQ FT
9A
$5,830,000
4BR/5.5BA
3,592 Interior SQ FT
442 Exterior SQ FT
14A
$6,294,000
4BR/5.5BA
3,592 Interior SQ FT
442 Exterior SQ FT
6B
$3,156,000
3BR+Den/3.5BA
2,884 Interior SQ FT
393 Exterior SQ FT
7B
$3,248,000
3BR+Den/3.5BA
2,884 Interior SQ FT
393 Exterior SQ FT
8B
$3,339,000
3BR+Den/3.5BA
2,884 Interior SQ FT
393 Exterior SQ FT
11B
$3,614,000
3BR+Den/3.5BA
2,884 Interior SQ FT
393 Exterior SQ FT
14B
$3,608,000
3BR+Den/3.5BA
2,884 Interior SQ FT
393 Exterior SQ FT
19B
$4,194,000
3BR+Den/3.5BA
2,884 Interior SQ FT
393 Exterior SQ FT
14C
$3,222,000
2BR+Den/2.5BA
2,232 Interior SQ FT
314 Exterior SQ FT
15C
$3,300,000
2BR+Den/2.5BA
2,232 Interior SQ FT
314 Exterior SQ FT
19C
$3,591,000
2BR+Den/2.5BA
2,232 Interior SQ FT
314 Exterior SQ FT
4D
$3,246,000
3BR/3BA
2,917 Interior SQ FT
439 Exterior SQ FT
6D
$3,600,000
3BR/3BA
2,917 Interior SQ FT
439 Exterior SQ FT
12D
$4,309,000
3BR/3BA
2,917 Interior SQ FT
439 Exterior SQ FT
18D
$4,710,000
3BR/3BA
2,917 Interior SQ FT
439 Exterior SQ FT
20D
$4,903,000
3BR/3BA
2,917 Interior SQ FT
439 Exterior SQ FT
Brochures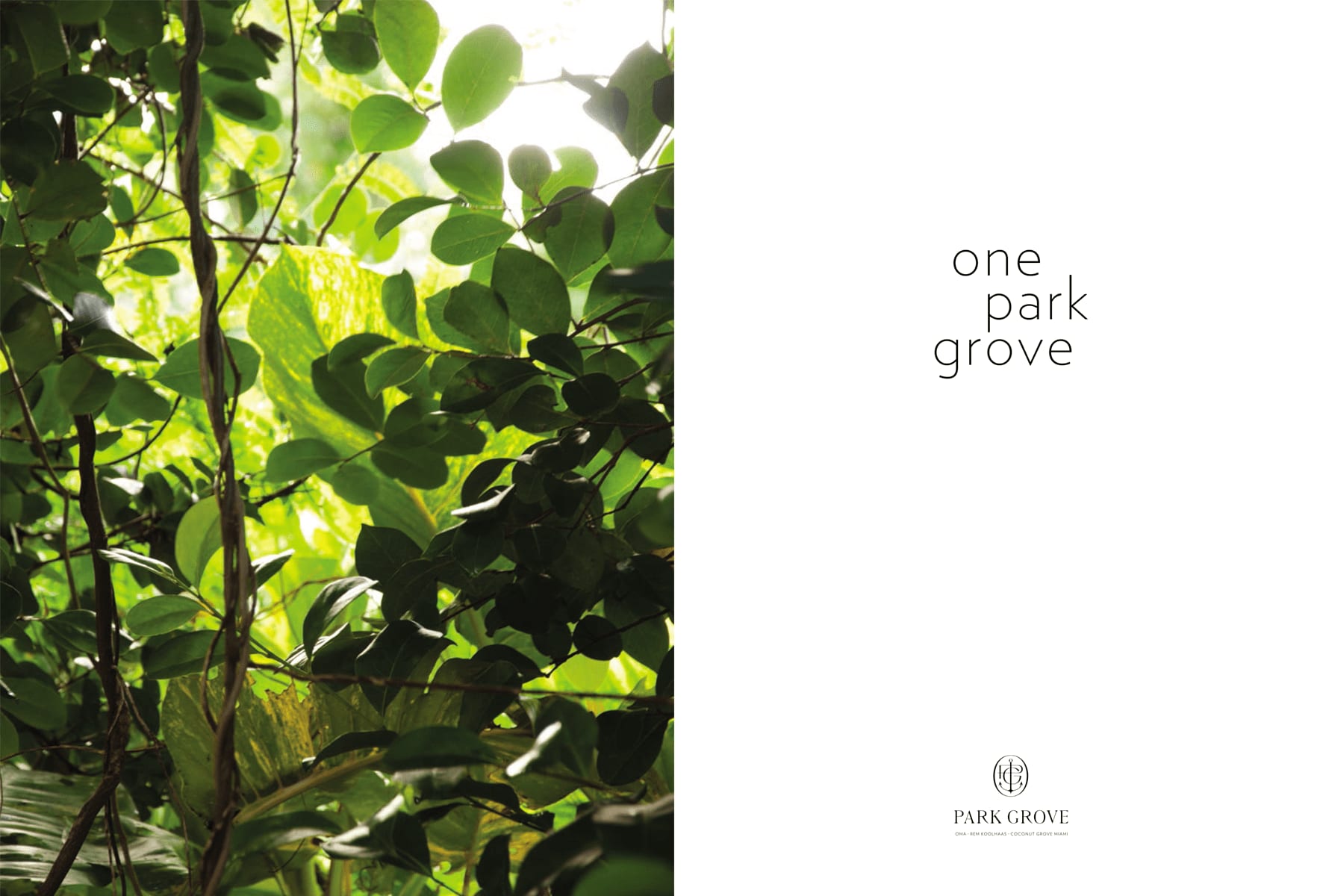 Full Brochure
Official Brochure of One Park Grove
Booklet
This booklet is a condensed brochure containing the following information:
Overview of the property
Services & amenities
Deposit structure
Images/Renderings
Sales Collateral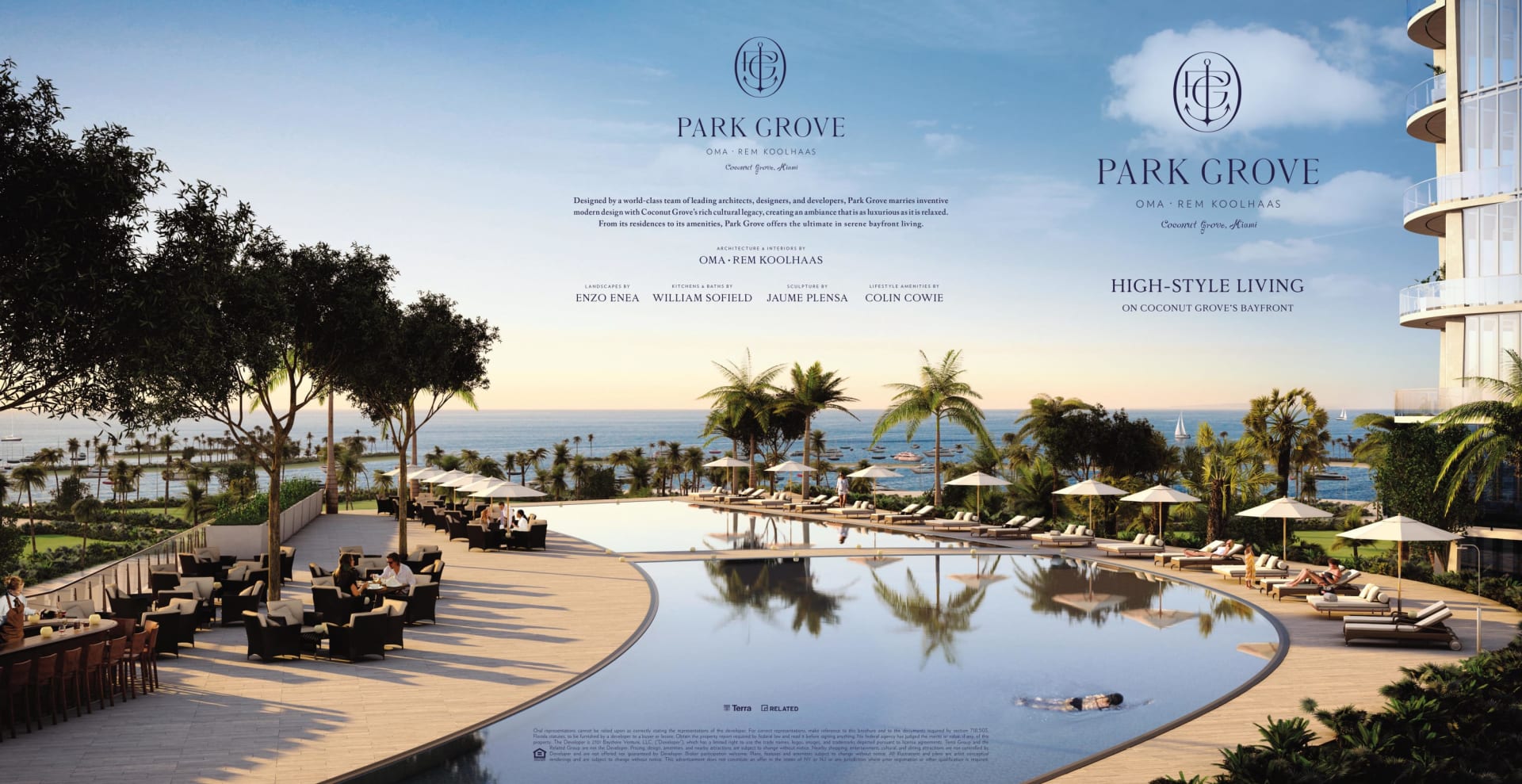 Detailed Amenities Fact Sheet
A detailed overview of each amenity within the building
Videos