Miami has long been recognized as a vibrant and luxurious destination, attracting discerning individuals from around the world. In recent years, the city has witnessed a surge of intimate membership clubs that redefine luxury and cater to the most discerning individuals with private dining and private offerings. These exclusive establishments offer access to a select few, providing unforgettable experiences beyond the iconic venues like CasaTua or SoHo Beach House. In this article, we will explore some of Miami's most prestigious membership clubs that go above and beyond, offering unparalleled amenities and experiences. Get ready to discover the epitome of luxury in Miami. These clubs are put in no particular order.
The Bath Club: A Beloved Institution Reimagined
Steeped in history, The Bath Club stands as a beloved Miami Beach institution that has recently undergone a transformation. Originally established in the 1920s, it has now reopened as an exclusive members-only club, offering a new generation the opportunity to experience its unparalleled grandeur and elegance. Spanning across expansive waterfront land, The Bath Club offers over 600 feet of exclusive beach access. Members can enjoy the most exclusive entertainment and dining experiences the city has to offer. With its rich history and refined ambiance, The Bath Club sets the stage for unforgettable moments in Miami.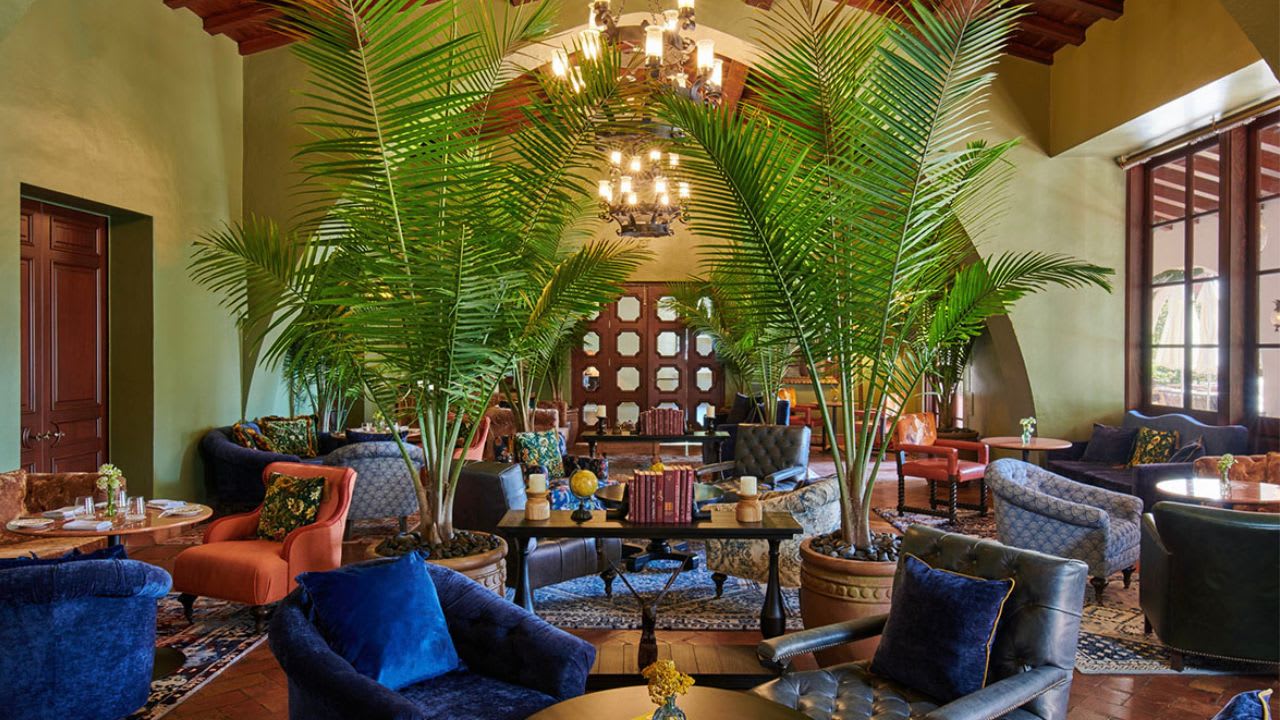 Photo source: Bath Club
The Surf Club: A Beachfront Haven
The Surf Club is a private club located in the charming town of Surfside, just north of Miami Beach. Established in 1930, this club was once the playground for Hollywood's elite, including iconic figures like Frank Sinatra and Elizabeth Taylor. After a major renovation, The Surf Club now boasts an ultra-luxurious beachfront experience that combines modern amenities with timeless elegance. As a member, you can indulge in exquisite dining options, unwind in luxurious spa facilities, and enjoy exclusive beach access. The Surf Club truly captures the essence of Miami's glamorous past while offering a contemporary and sophisticated experience.
Four Seasons Residences Club: Luxury Defined
Situated within the iconic Four Seasons Hotel and Residences in Miami's Brickell neighborhood, the Four Seasons Residences Club offers its members exclusive access to a world of luxury amenities. Whether it's rejuvenating in the fitness center, lounging by the pool deck, or pampering yourself in the full-service spa, this private club ensures that your every need is catered to. The Four Seasons Residences Club embodies the renowned Four Seasons brand's commitment to exceptional service, ensuring that members enjoy a truly elevated experience in the heart of Miami.
Indian Creek Country Club: Exclusivity on a Private Island
For those seeking the utmost exclusivity, Indian Creek Country Club stands as one of the most prestigious private clubs in Miami. Located on a private island off the coast of Miami Beach, this club offers its members access to world-class amenities. Imagine playing golf on meticulously designed courses, playing tennis on top-notch courts, or simply basking in the sun on a private beach. The club's elegant clubhouse, with its breathtaking views of the Atlantic Ocean, provides the perfect setting for members to dine, relax, and socialize. Indian Creek Country Club truly is a hidden gem in the heart of Miami, offering impeccable service, luxurious amenities, and stunning natural surroundings.
La Gorce Country Club: Where Tradition Meets Luxury
La Gorce Country Club is one of the oldest and most prestigious private clubs in Miami Beach. With its world-class golf courses and exquisite dining experiences, it has become a symbol of luxury and sophistication. The club features a magnificent oceanfront pool, offering members direct access to the warm waters of Biscayne Bay. Additionally, a full-service spa facility allows members to indulge in ultimate relaxation. From a round of golf on the perfectly manicured greens to an elegant evening of fine dining, La Gorce Country Club offers an unrivaled experience for its members.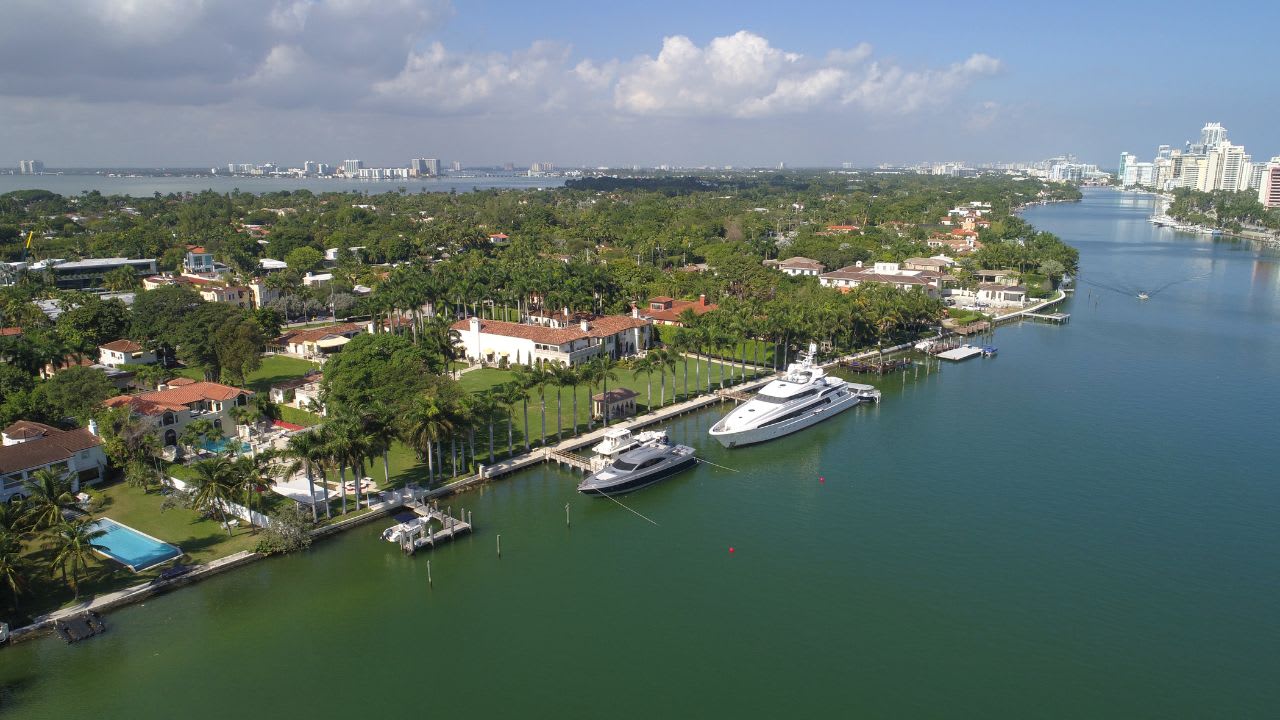 La Gorce Island
Fisher Island: A Secluded Paradise
Fisher Island stands out as a highly exclusive beach club in Miami, situated on its own private island spanning across 216 acres. Accessible only by boat or ferry, this secluded paradise offers members unparalleled views of Miami's skyline and a tranquil escape from the bustling South Beach crowds. Once you step foot on Fisher Island, you'll find it nearly impossible to leave. The beach club features various on-site restaurants, including the Sunset Bar, located right by the ocean's edge. Immerse yourself in the luxury and privacy that Fisher Island has to offer, and discover a beach club experience like no other.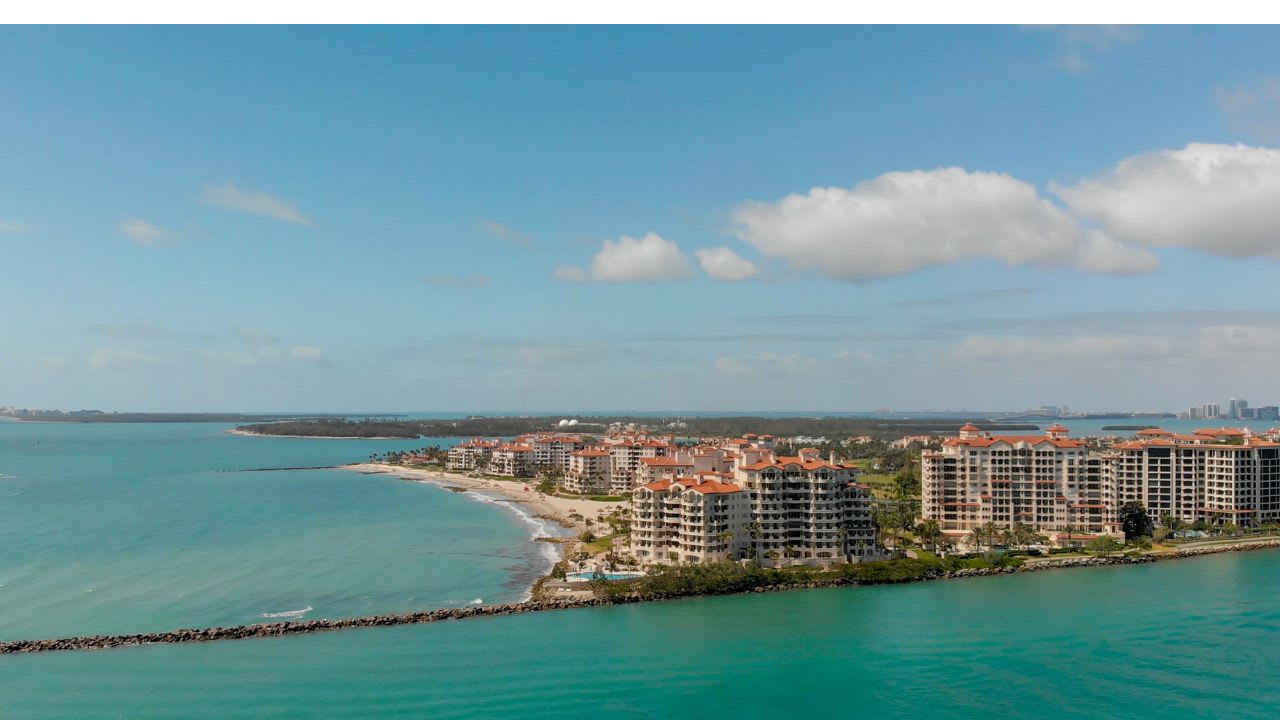 Faena Rose: Culturally elevated
Faena Rose is a highly exclusive club that offers unique and carefully curated experiences focused on the arts, culture, and philanthropy. Members of Faena Rose have the privilege of attending intimate shows, special dining occasions, small classes taught by experts in their respective fields, as well as engaging in hands-on family experiences and trips. Being part of Faena Rose grants members VIP access to all the remarkable venues within the Faena District.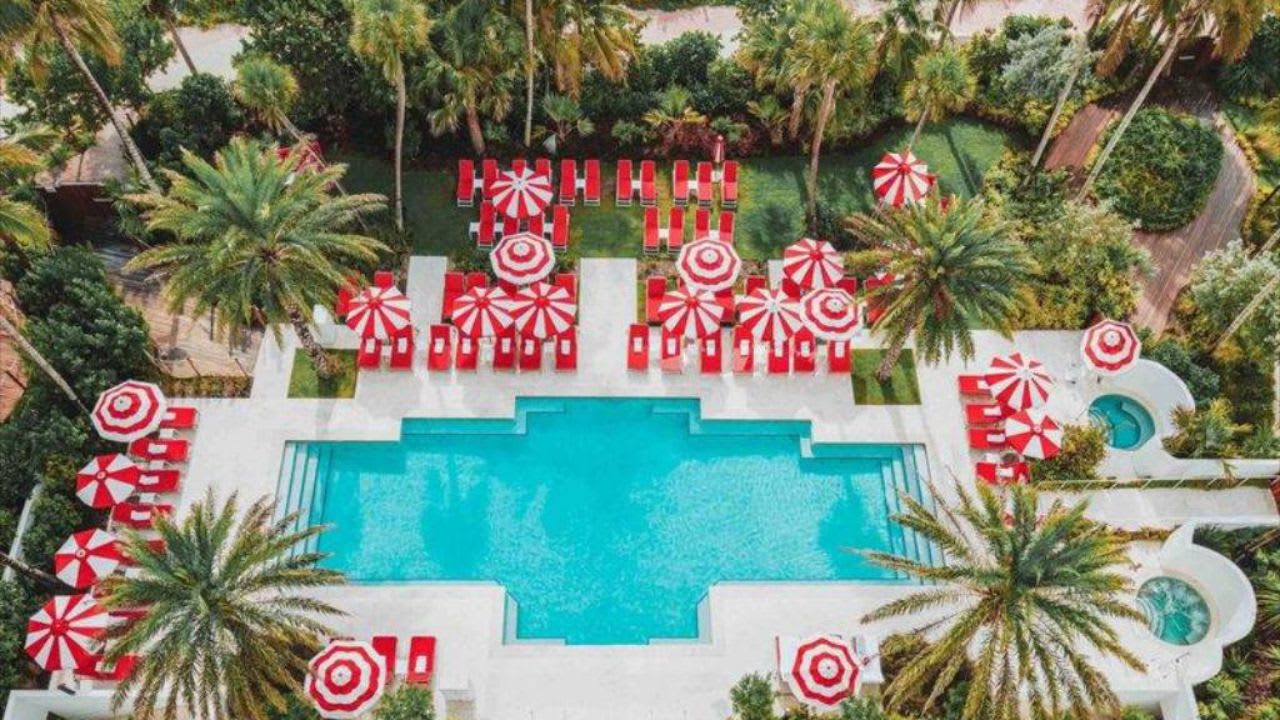 Faena
ZZ's Club: A Membership Experience Beyond Dining
One of the latest additions to Miami's membership club scene is ZZ's Club, an exquisite Japanese restaurant located in the heart of the Miami Design District. Conceived by Major Food Group, the renowned global restaurant company behind Carbone Miami, ZZ's Club goes beyond food with an exclusive membership experience for its patrons. Step into the dining room and savor the culinary delights, then venture upstairs to the cozy cocktail lounge reminiscent of early '80s disco. With custom baguettes, fringed stools, and a vibrant color palette, ZZ's Club offers a unique and immersive experience for its members.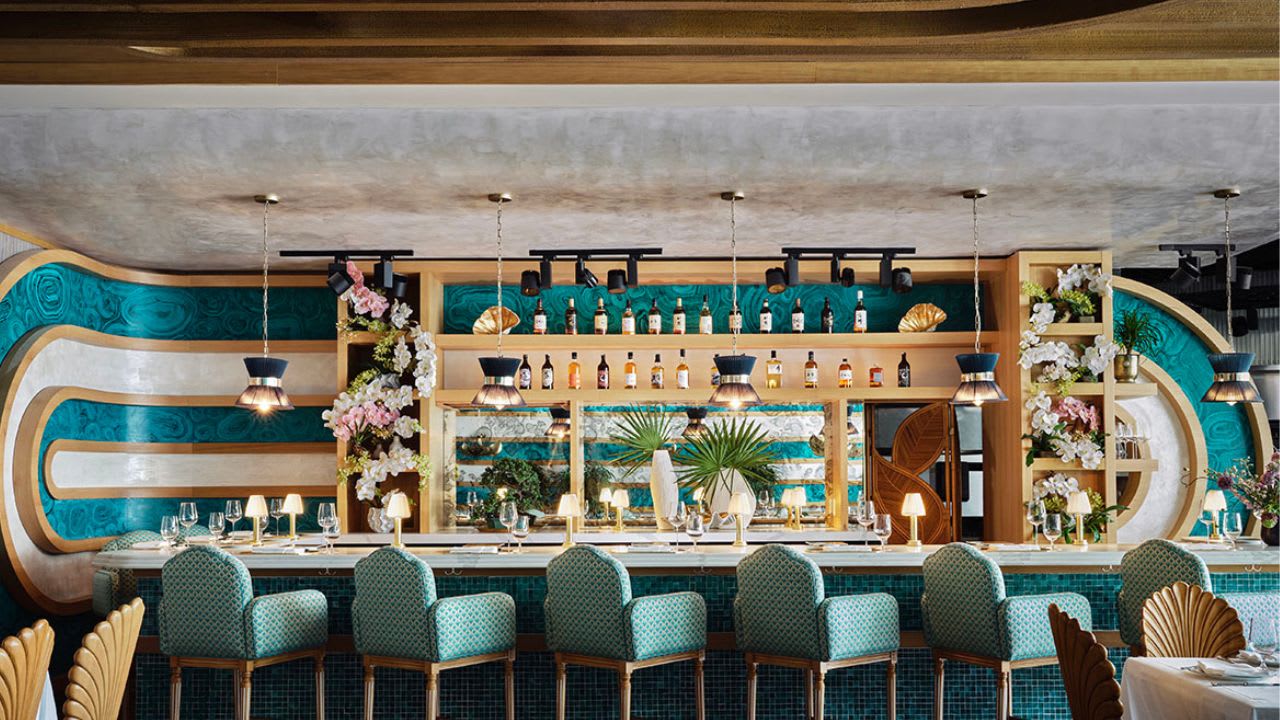 Photo Source: ZZ Club
The EDITION: Where Luxury Meets Beachside Bliss
Nestled in Miami Beach, The EDITION offers an expansive 70,000 square feet of exclusive beach access and two pools, providing members with a vacation-like experience. But that's not all – members also receive a generous 15% discount at all on-site dining establishments, including the Tropicale Beach Bar and Grill, Market at EDITION, and the renowned Matador Room helmed by Michelin-starred chef Jean-Georges Vongerichten. The EDITION combines luxury with a laid-back beachside vibe, making it the perfect destination for those seeking a retreat in Miami.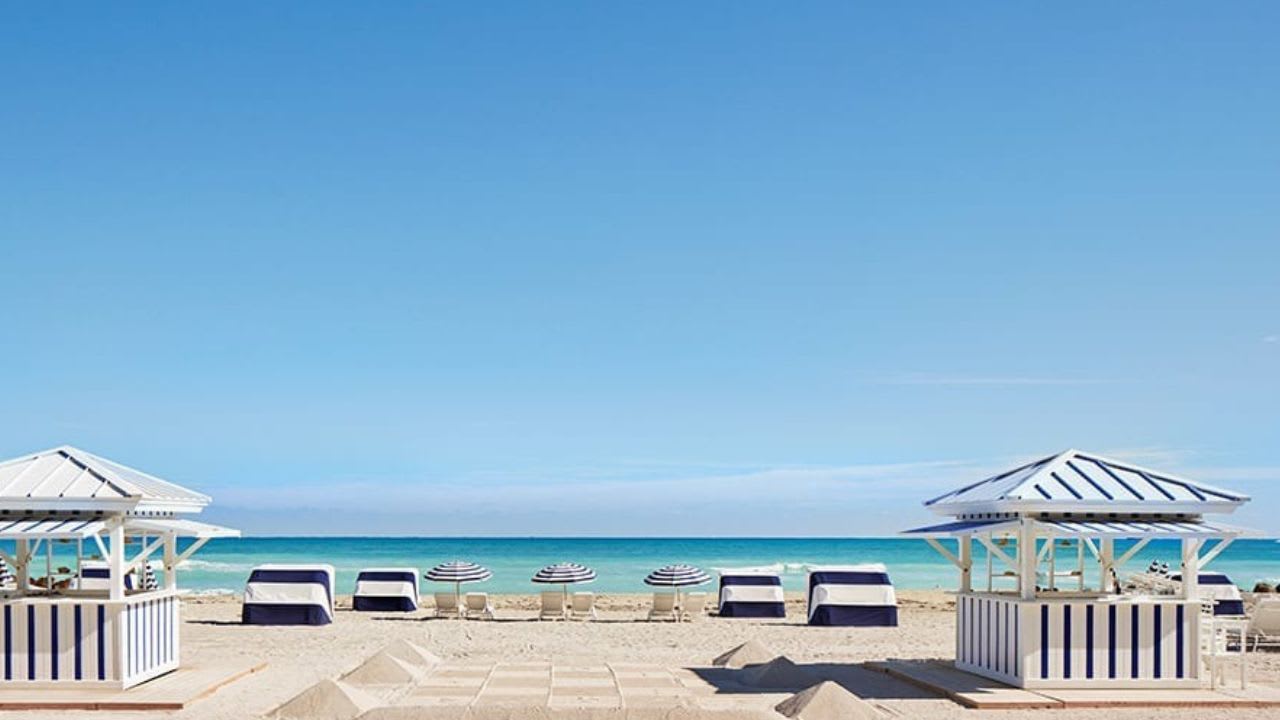 Edition
Haiku: Private Dining Redefined
Haiku, located in Wynwood, redefines the concept of private dining with its innovative approach known as the Private Restaurant Experience (P.R.E). This exclusive establishment, opened in early 2021, aims to provide members with an intimate and personalized Michelin-worthy dining experience. Haiku offers two levels of membership: Pinnacle and Haiku. Pinnacle Membership is by invitation only and provides members with priority access to all dates, including busy occasions like Valentine's Day and Art Basel. Pinnacle members also enjoy access to curated events, tastings, and Haiku at-home experiences. The Haiku Membership, designed for non-local travelers to Miami, grants them the opportunity to reserve the space for a minimum of two dining experiences throughout the year. Haiku is the epitome of exclusivity, offering a culinary journey like no other.

Photo source: Haiku
The Essence of Luxury in Miami
Miami's exclusive membership clubs offer discerning individuals access to a world of luxury and unparalleled experiences. Whether it's enjoying a beachfront haven, indulging in world-class amenities on a private island, or savoring Michelin-worthy dining, these clubs redefine what it means to live the high life in Miami. Explore the grandeur and elegance of The Surf Club, The Bath Club, and La Gorce Country Club. Escape to secluded paradises like Fisher Island and indulge in unforgettable experiences at ZZ's Club and Haiku. Immerse yourself in the luxury and relaxation offered by The EDITION. Miami's membership clubs are a gateway to the finer things in life, providing a glimpse into the city's vibrant and exclusive lifestyle.