The longest-running streak on record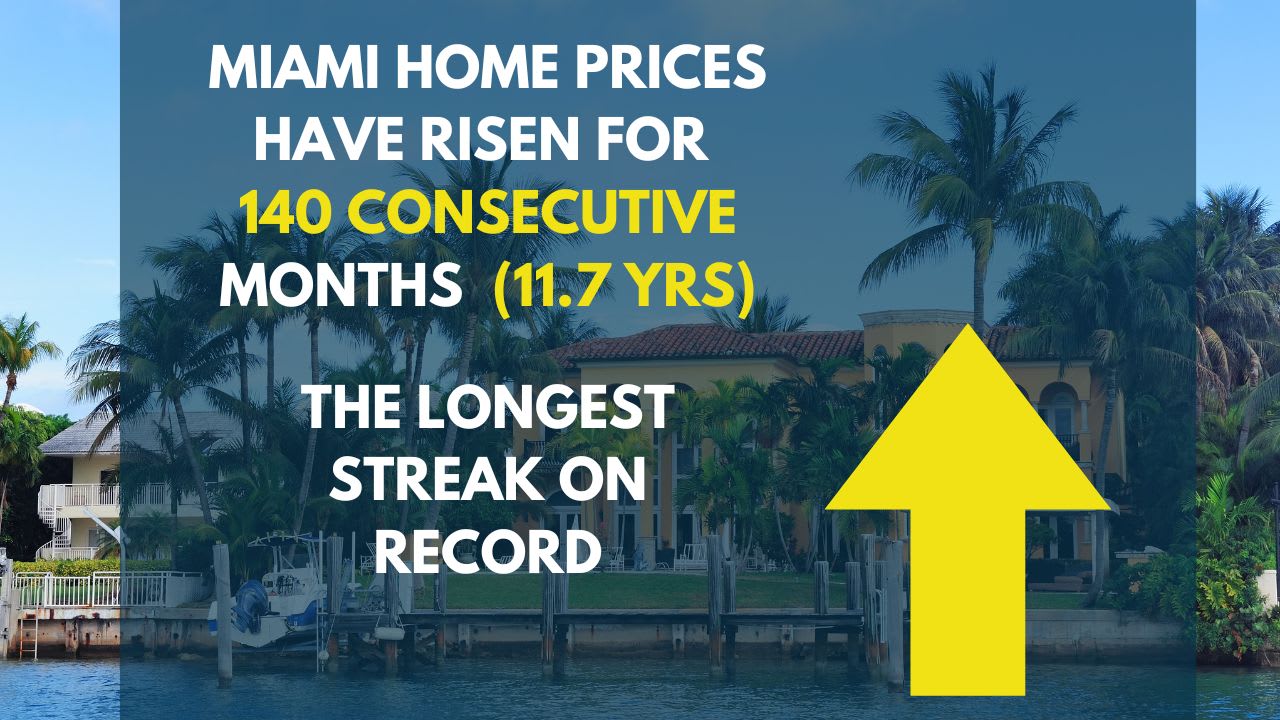 Miami-Dade home prices have risen for 140 consecutive months (11.7 years), the longest-running streak on record. Median home price is up from $570,000 to $631,670. And pending sales are surging. For two months in a row, there's been a consistent increase, reaching 1,032 transactions this year compared to 1,016 last year. While not all pending sales become final deals, these numbers suggest potential future sales.

In addition, South Florida showing appointments have skyrocketed for three consecutive months, with an 8% YoY increase!
"Even with mortgage rates at 20-year highs, Miami real estate continues to show rising single-family pending sales and increasing condo luxury sales," MIAMI Chairman Ines Hegedus Garcia said. "It's a testament to South Florida's market fundamentals—high percentage of cash buyers, rising year-over-year population – but a lack of inventory, particularly new listings, is impacting further growth for this high-demand market."
Miami is ranked as the second city in the world for experiencing an increase in luxury prices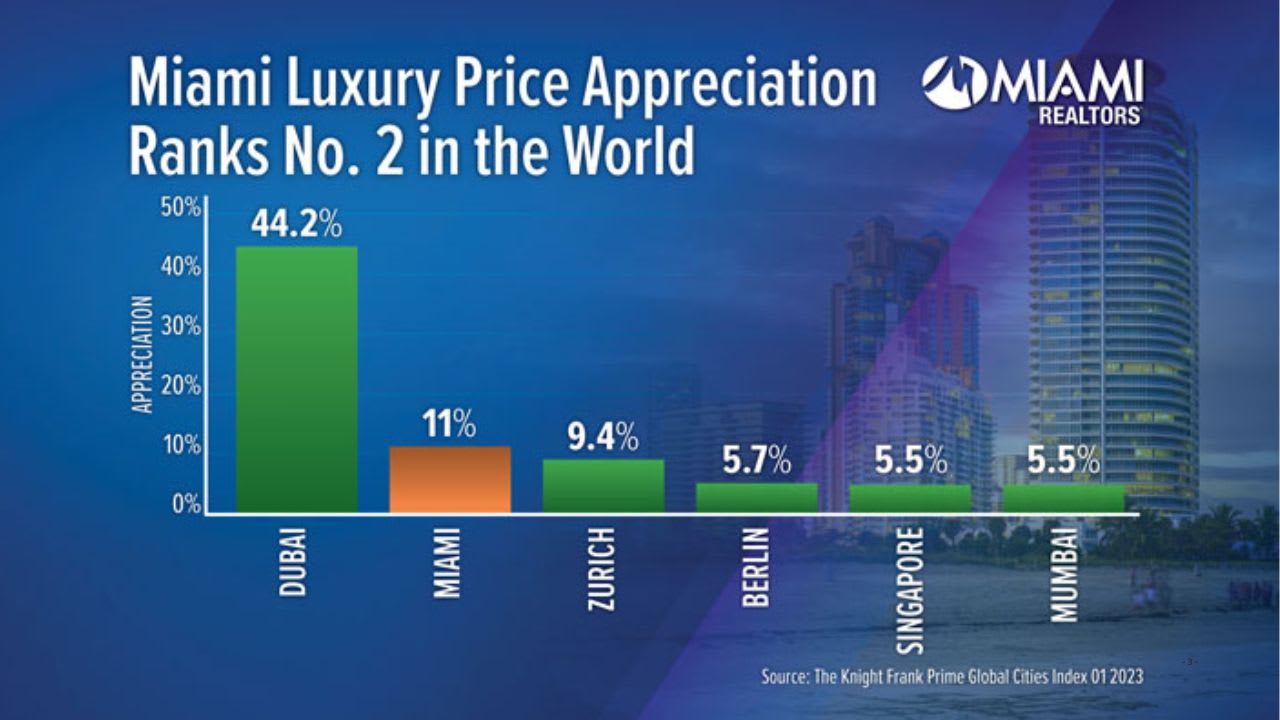 South Florida's top feeder markets
The population of Miami-Dade County experienced growth in 2022, as per the latest population estimates from the U.S. Census Bureau. A report by the Brookings Institute highlights that Miami-Dade is among just 11 counties nationwide that have returned to positive population growth in 2021-2022 after being affected by declines caused by the pandemic.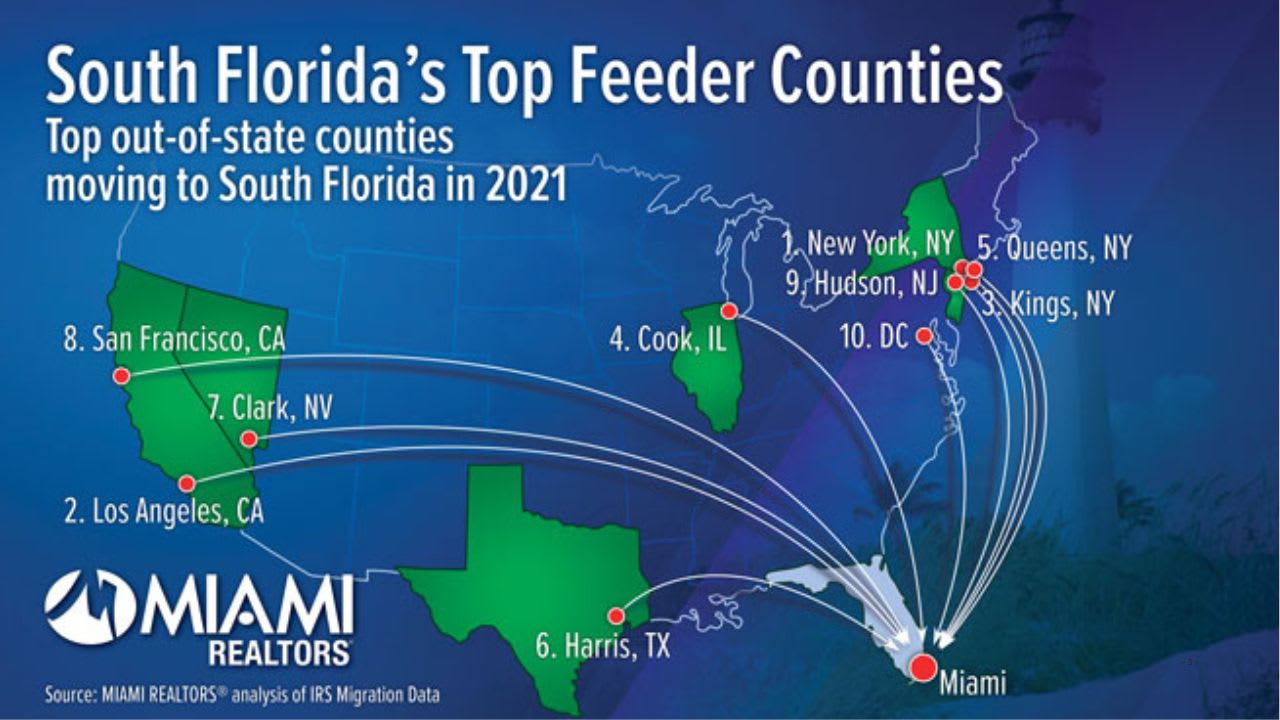 Stay connected with THE APT TEAM for the latest miami real estate news, miami real estate condos and homes for sale and the latest Miami trends and happenings.