The most extensive research on Miami's top markets
We at the APT TEAM with Douglas Elliman just completed the most extensive research on Miami's top markets covering 10+ neighborhoods from Brickell to Sunny Isles Beach. We think you are really going to enjoy comparing each of the high end markets to the others in this
Miami Mid Year Market Report
What you will learn
From bird's eye view to more detailed info, price ranges to property types and neighborhoods, we've got you covered. You can compare the first half of 2023 with the same period of the previous year and gain insights into the average selling price, traded properties, months supply of inventory and more. This information is relevant and useful for understanding both the macro and micro aspects of the market.
2019-2023 prices
Pre and Post Covid pricing
Jan-June 2203 vs
Jan-June 2022
% change
# of beds sold
# of sales per month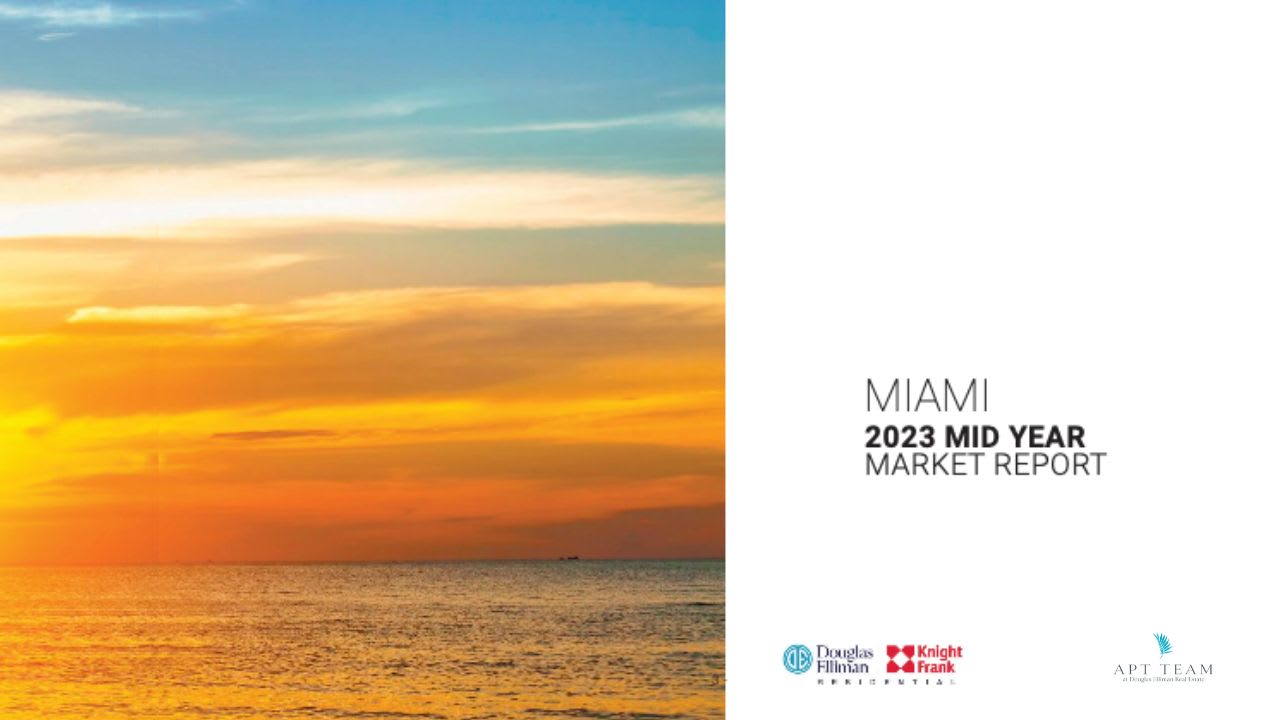 We also distributing a coffee table book which will be distributed to our VIP clients, targeted subscribers, affiliates and high end points of distribution.
The purpose of this study is to help you understand the dynamics of Miami's different markets and get an insight into Miami's market performance and trends. Our highest priority for our clients is to preserve, protect and maximize their legacy.
Markets covered in the
Miami Mid Year Market Report
include Brickell, Coconut Grove, Coral Gables, Fisher Island, Key Biscayne, Miami Beach, Palm, Hibiscus and Star Islands, South of Fifth, Sunset Islands, Sunny Isles and Venetian Islands.
Key takeaways from Miami-Dade County:
Miami has undergone a significant shift, evolving from a destination primarily sought after by travelers for vacation homes, to an enduring market for permanent residences
There has been a historical and monumental wealth and talent migration into the area
Miami continues to set and break records
Although sales volumes are not as high as they were during the pandemic-induced housing boom last year, most markets have seen a significant increase in sales that exceeds the usual seasonal pattern
The housing market is transitioning from an unprecedented boom to more normal levels of activity with surge in prices as quality inventory remains at record low levels
On the whole, the average prices for sales have reached unprecedented highs and have stayed significantly above the levels seen before the pandemic
Substantial price gains from 2019; single-family homes are up by 80% and condos/townhomes have surged nearly 70%
The number of sales fell from the heightened levels of the unprecedented Covid year
Prices remained steady or increased, while markets that saw a decrease in prices tended to also witness a shift towards smaller average sizes due to increased prices per square foot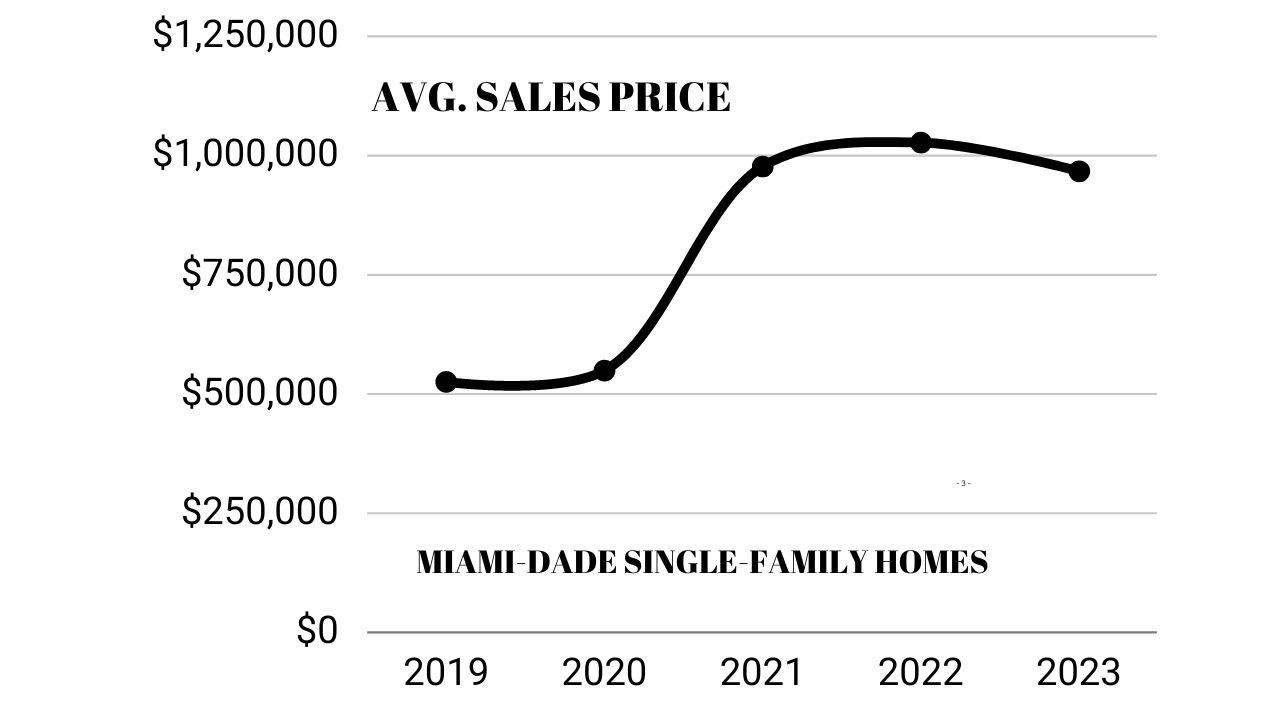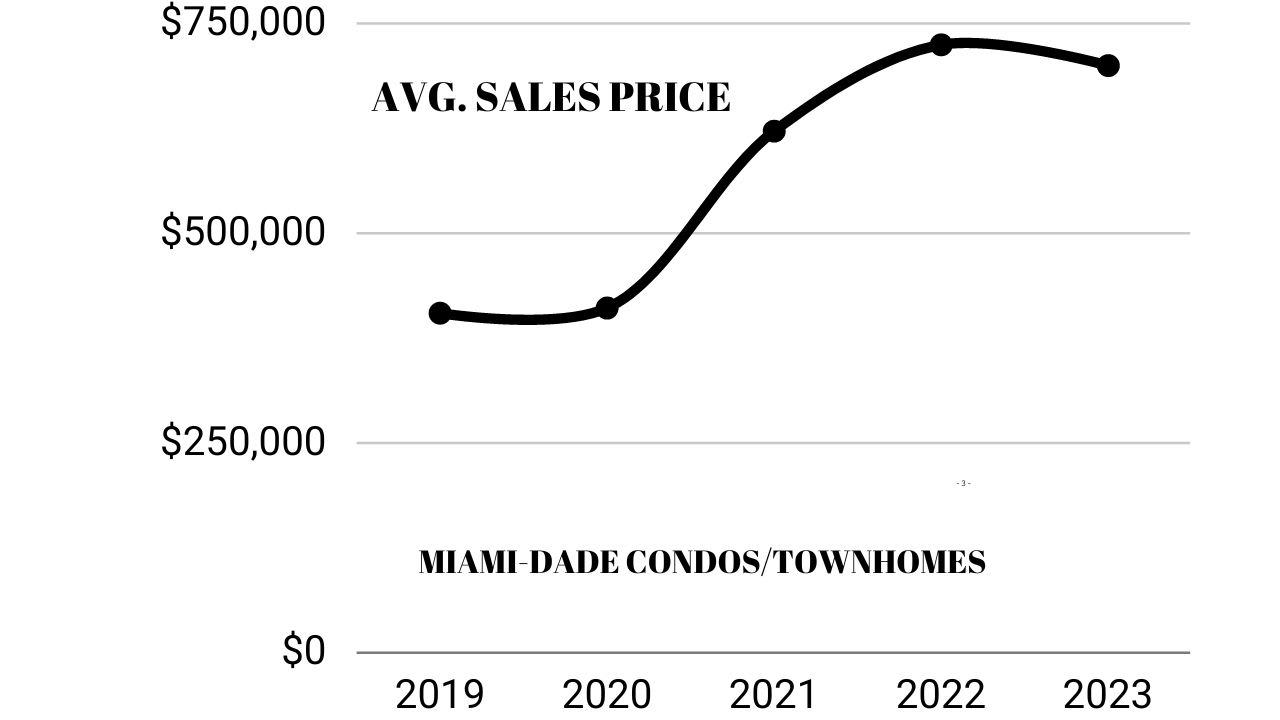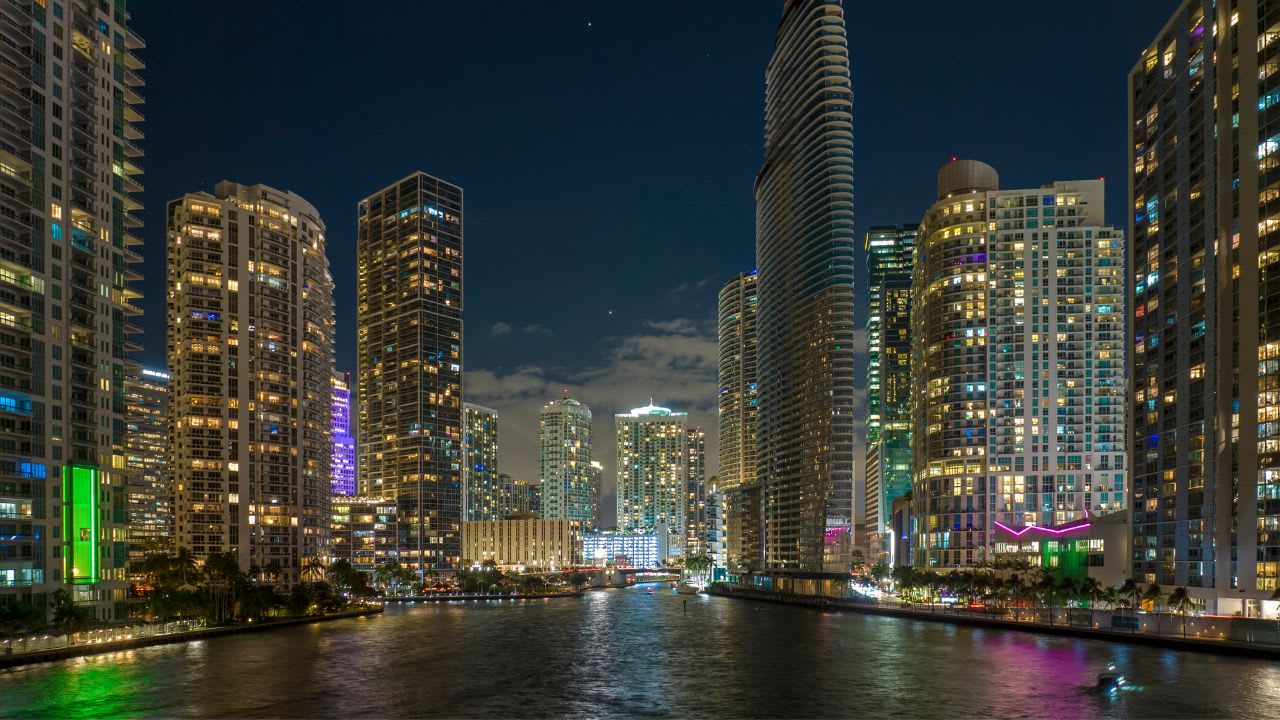 Excerpts of several markets
Brickell
Condo/townhome transactions are starting to normalize following the previous elevated levels with number of

condos sold cut in half
Overall market is way above pre-pandemic levels 61%
The average sales price for all condos/townhomes

expanded during the initial half of 2023 as number of transactions fell
Average sales price per square foot expanded
The $1M+ levels had an 6.4% increase in average sales prices since 2019
Number of days it took to sell increased less than 10%
The overall condo/townhome market has a 5 months supply of inventory (MSI) based on closed sales

Coconut Grove
Coconut Grove real estate market has experienced a staggering percentage change since 2019. This makes it one of the most highest-gaining areas
Single-family homes are recalibrating following the extreme record levels, outperforming pre-pandemic 2019 by 121%
$1M+ single-family homes average sales price is up 68% from 2019
Sales transactions fell short of the frenzied Covid levels due to inventory shortage
Condos/townhomes are up by 156% from 2019

& $1M+ condos/townhomes are 83% above 2019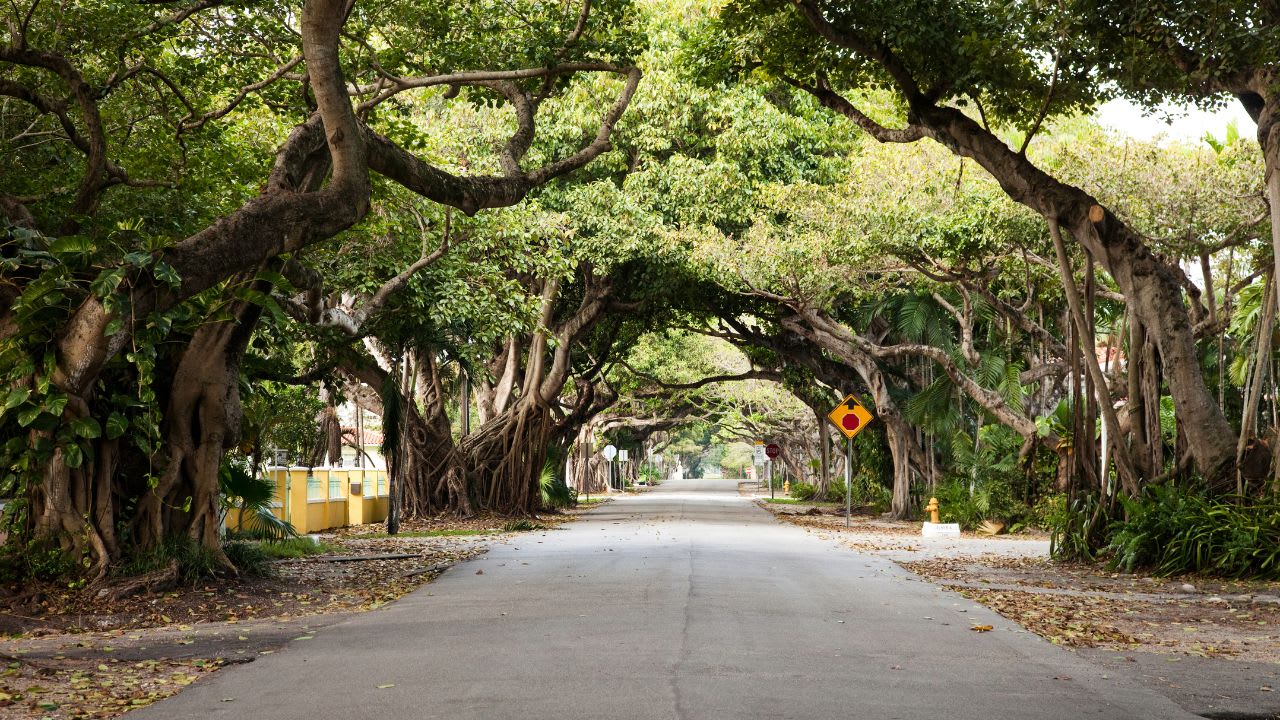 Coral Gables
Sales have experienced a decrease, falling below the heightened sales levels witnessed during 2021 and first 6 months of 2022
Sales price for all single-family homes has moved to newer tiers, trading 61%
The condo/townhome market has enjoyed great gains for 4 consecutive years, reaching new record levels
Price trend indicators for condos/townhomes have increased compared to same period of the previous year
Fisher Island
Fisher Island's property and its location are truly one-of-a-kind and so is its real estate performance
With the construction of new developments throughout the years and an influx of wealthy buyers, prices on the island have soared to unprecedented levels
This trend had been further fueled by the pandemic, as affluent individuals sought refuge on the island
Price trend indicators for condos/townhomes have increased compared to same period of the previous year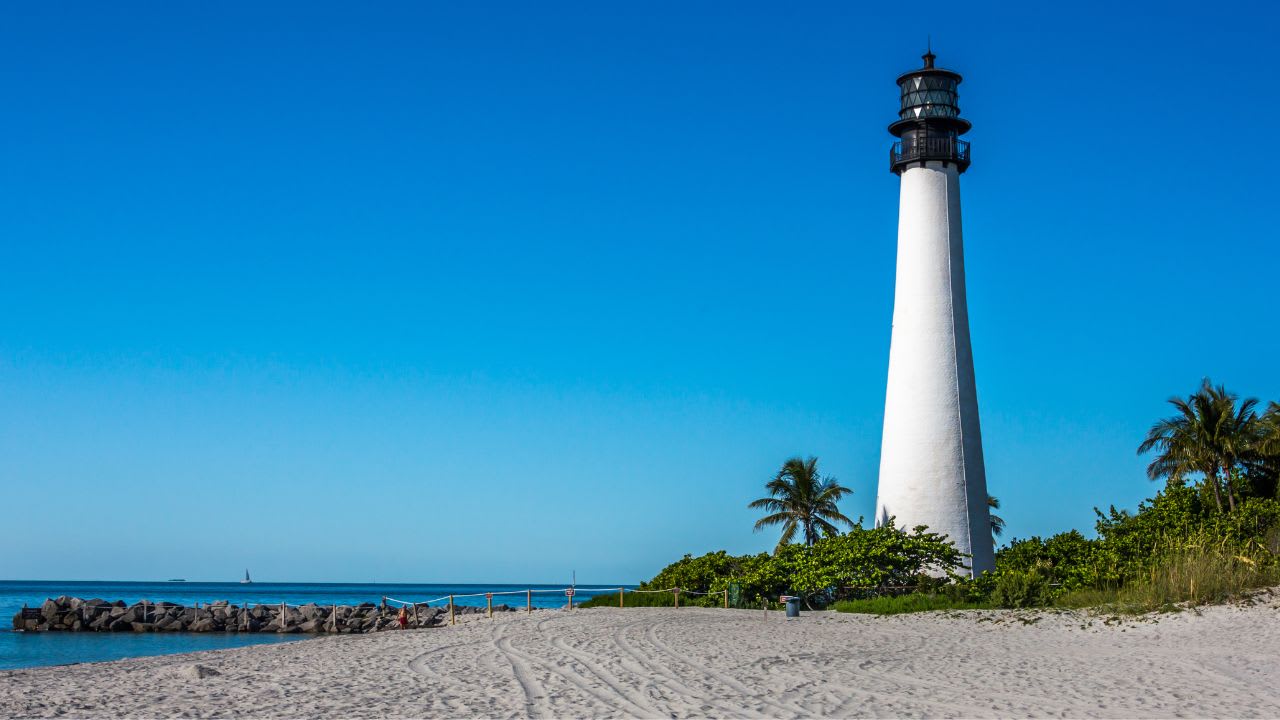 Key Biscayne
The average sales price of a single-family home is $5 million, up 40% from 2019
The data shows that the overall single-family home market and the market for homes valued at $1 million or more have same stats
The average sales price for all homes is up 40% from 2019
Average sales price for condos have increased 59% from 2019
# of closed sales are starting to normalize following elevated levels of the past two years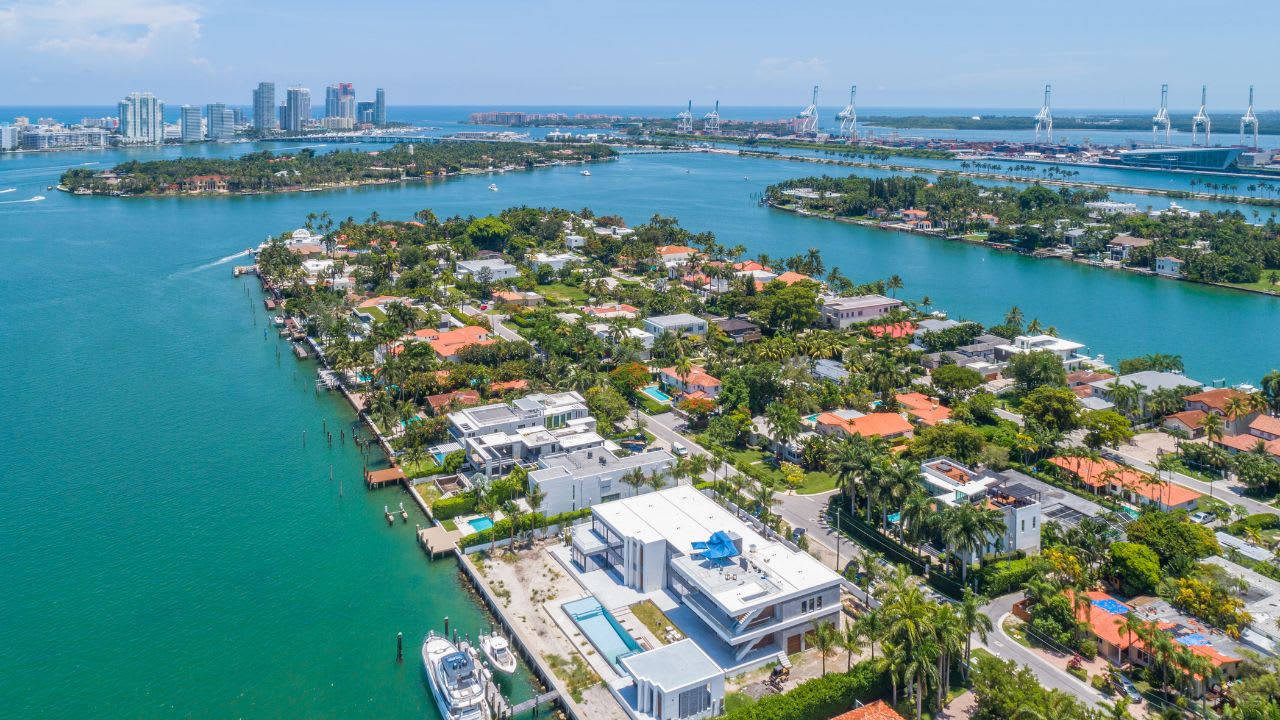 Palm, Hibiscus & Star Islands
The average sales price is up 65% from 2022, and nearly 95% before pandemic
A significant reduction in the average number of days it takes to sell a property of almost 70%
Average sales price per square foot increase of 53%
The Palm & Hibiscus Islands' real estate market has seen a 37% decrease in sales due to increased price gains and limited inventory