$2.7 trillion in assets
According to Bloomberg, 370 investment companies with $2.7 trillion in assets have packed their bags and moved their HQs to new states like Florida. Miami is one of the cities that has benefited from the money migration. Lower taxes, higher assets.
Over the course of the previous three years, both regions (NY and California) have experienced a departure of companies that oversaw nearly $1 trillion in assets. Bloomberg News conducted an analysis of corporate filings from over 17,000 firms since the conclusion of 2019 to arrive at this figure.
"Connecticut, the hedge fund hub that's long appealed to firms wanting to stay close to New York without being in the city, has now fallen behind Florida in assets under management."
158 companies with $993 billion in assets exited NY, 104 of them moved to Florida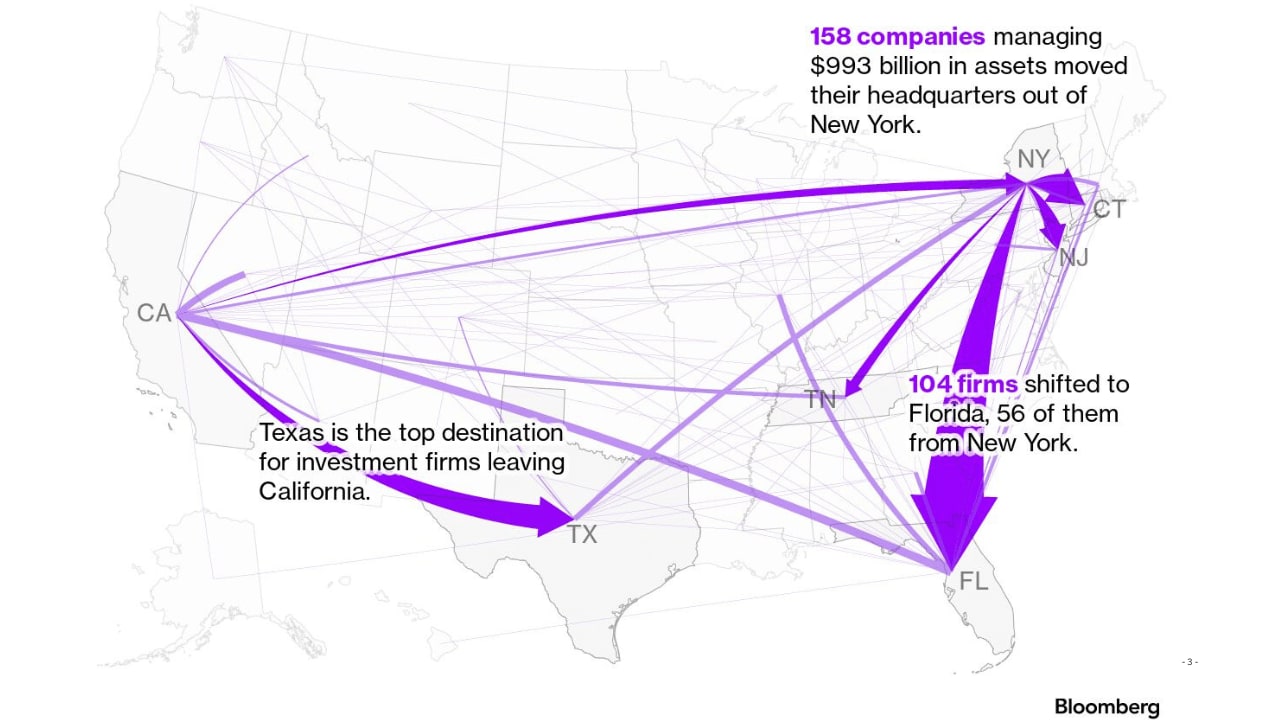 As a result of this exodus from the Northeast and West Coast, numerous high-paying positions have been lost, placing significant strain on city and state finances due to reduced tax revenue as reported by Bloomberg.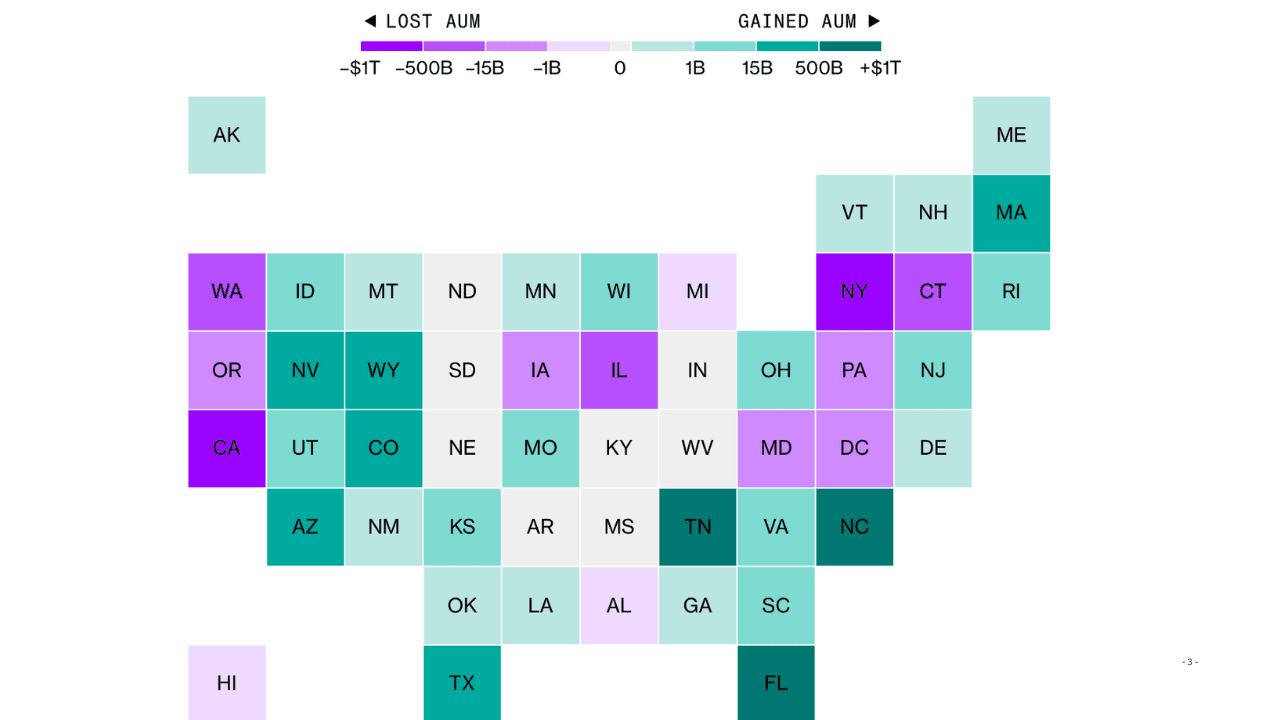 "The Sun Belt is continuing to change — no longer just a place of traditional industries like oil and gas, no longer just focused on tourism, or just focusing on the retirement community," said Amy Liu, the interim president of the Brookings Institution and a researcher on urban policy. "These pandemic moves sort of reinforce that the major metros in these states are certainly becoming a destination for new industries."
In Q1 of the state's fiscal year, New York experienced a decrease of approximately $7 billion in tax revenue
Financial firms moving from New York and California have severely affected their tax revenue base.
As reported by Spectrumlocalnews, "New York's tax revenue dropped by nearly $7 billion in the initial quarter of the state's fiscal year, a signal money will no longer flow as easily as it has in recent years and potentially complicating budget talks in 2024. State Comptroller Tom DiNapoli's office on Monday reported the state took in $27.6 billion in the first quarter of the fiscal year starting April 1".