Could owning the entire Star Island be possible?
If Star Island could be sold, Ken Griffin is sure the one to buy it. He now has 6 parcels in Star Island.
The CEO and Chairman of A-Rod Corp, baseball player turned real estate investor Alex Rodriguez recently sold approximately one-acre plot located at 14 Star Island Drive to Ken Griffin, the CEO of Citadel for $45.5 million, according to reports.
In 2020, Griffin purchased the property for $24 million and later sold it to Rodriguez in 2021 for $18.5 million, as documented.
However, the actual cost of the transaction might not be as straightforward as it appears. Sources indicate that the deal between Griffin and Rodriguez was part of a land exchange, which also involved the neighboring estate at 13 Star Island Drive. In 2020, Rodriguez and his then-girlfriend Jennifer Lopez acquired the estate for a total of $32.5 million, and now Griffin is the owner of both properties.
Since 2020, Griffin has been buying in Star Island. In addition to this recent acquisition, Griffin also owns 8, 9, 10, 11, 12, 13, and 14 on Star Island Drive. 15 Star Island and 16 Star Island have other owners. Let's wait and see if they will sell anytime soon.
Griffin made headlines when he spent approximately $106.9 million to secure philanthropist Adrienne Arsht's estate in Coconut Grove.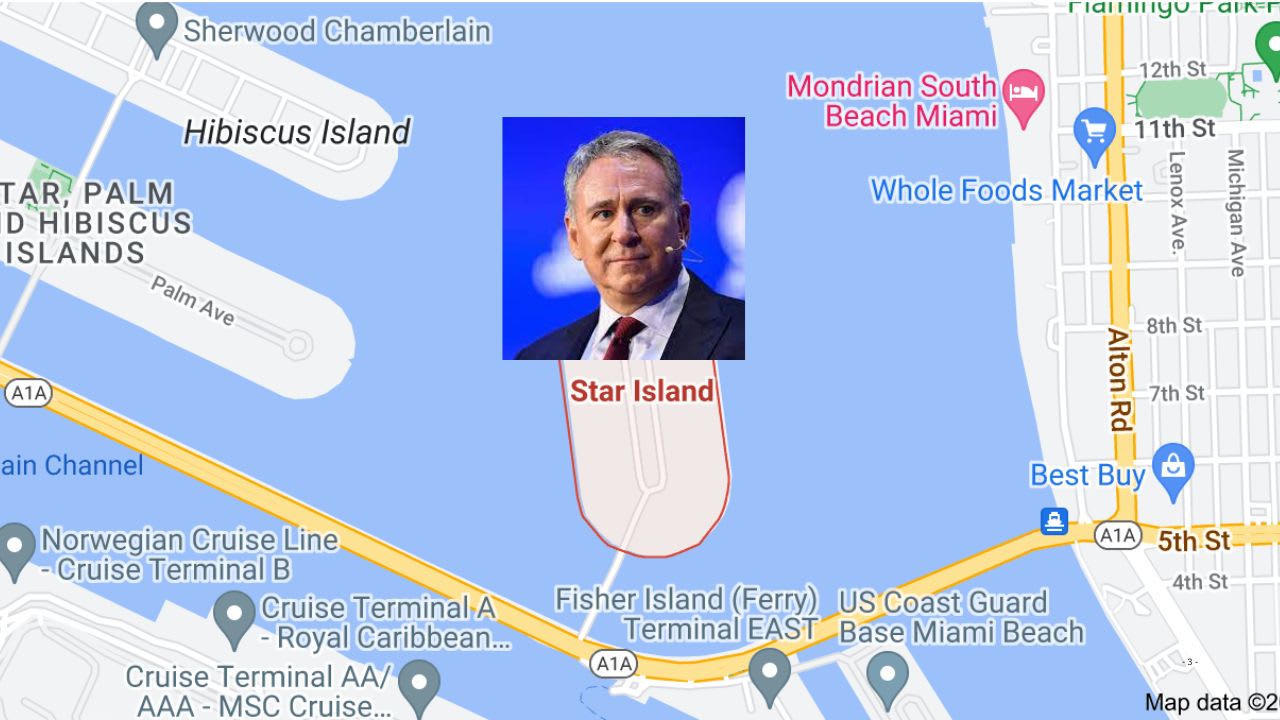 Ken Griffin photo source: Getty Images
Citadel relocated to Miami
Griffin's companies, Citadel and Citadel Securities, have relocated from Chicago to Miami, and Griffin is currently in the process of designing a 57-story 90,000 SF commercial tower with waterfront views in Brickell.
Griffin sent a letter to his employees explaining the motives for his Miami move:
"Miami is a vibrant, growing metropolis that embodies the American Dream — embracing the possibilities of what can be achieved by a community working to build a future together..."
Griffin's real estate holdings
Griffin's real estate holdings is said to worth $1 billion and it also includes a $238M Manhattan penthouse and a London $122M estate. He also has invested roughly ly $350 million in acquiring a 20-acre estate that spans from the Intracoastal Waterway to the Atlantic Ocean in Palm Beach