Miami is known (and loved) for its high-flying lifestyle and constant activity. Sometimes, though, you simply need to relax and unwind. Luckily, Miami is also great for that! Here are the best ways to relax in Miami Beach.


Spend a Day at the Spa
There are several beautiful spas in Miami that are great for a day of pampering. Lapis Spa at Fontainebleau is a great option if you love hydrotherapy. Try one of their immersive experiences, like a dip in the Essence Mineral Pool or a Eucalyptus Infusion Steam. The spa also offers massages, facials, and access to the fitness center.

There's also the Tierra Santa Healing House, located on the third floor of the Faena Hotel. This large Turkish bath is an "oasis of holistic therapies for the spirit, mind, and body." Enjoy their range of hand-blended scrubs and oils as you experience either a rejuvenating body ritual or a healing art ritual. You're guaranteed to leave feeling good as new.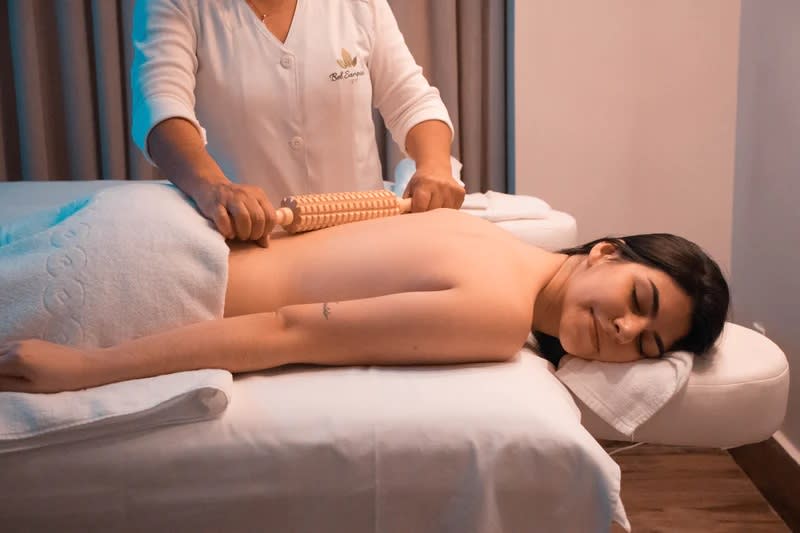 Enjoy Some Time at the Park
Miami may be known for its waterfront, but it's also home to some lovely green spaces. A day in the park is a great way to unwind, either via physical activity or just pure relaxation. A few minutes from Coconut Grove is David T. Kenny Park. This local favorite has incredible views of Biscayne Bay, as well as coastal mangrove hammocks and shade-creating trees. Spread a blanket and rest in the sun or toss a frisbee around. The park also has an oceanfront path for walking and running. Across the Rickenbacker Causeway is the lovely Candon Park. This 808-acre urban park runs along the water and has some of the area's most natural gems. Enjoy the dunes, mangroves, coastal hammocks, and seagrass beds. Crandon is home to many bird species as well as shrimp, crabs, and fish varieties. Enjoy the beach or play tennis in the park. It's hard not to relax in this picturesque spot.
Play Golf
If golf is one of your favorite pastimes, you're in the right place. Miami is home to some of the most uniquely beautiful courses in the country. The Biltmore Resort features a stunning 18-hole, 71-par championship course that's available to hotel guests. Play a game and then relax in the hotel's clubhouse. Melreese Country Club is a public course that maintains an upscale community for golf lovers. Rolling greens are intercepted by lakes, waste bunkers, elevation changes, and other strategic challenges. The club also offers professional golf instruction as well as a delicious restaurant. Treat yourself to a full day of golf in the sun!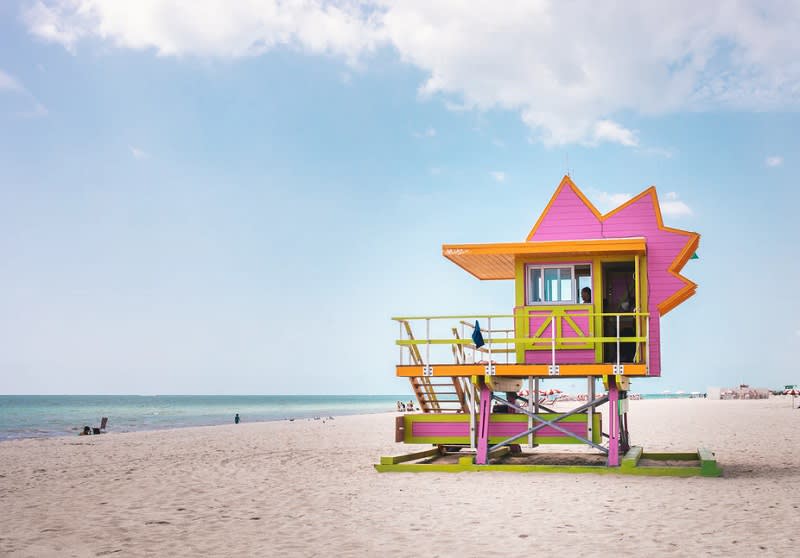 Find a Quiet Beach
Miami may be known for its lively beaches, but there are several quiet options for those days when you need relaxation. North Beach is the polar opposite of South Beach and offers plenty of wide, open spaces. Take a walk along the beach or take advantage of North Beach Oceanside Park. This North Beach gem has rows of sand dunes, shady paths, and a convenient boardwalk. Grill up some BBQ at the park before wandering down to the water for a swim. You'll also find a couple of dog parks in the park, which your four-legged friends will adore.

Surfside is great for people who want to bike along the ocean and then set up camp on the sand. This quiet spot is at the northern end of Miami Beach and has beautiful seagrass. It's also within walking distance to the downtown area should you need snacks throughout the day.

For ultimate privacy and luxury, there's Bal Harbour Beach. It's next to the Ritz Carlton and the St. Regis hotels and is a relatively secret spot. The waves tend to be mild, and the beach itself is clean and spacious. Spend the day relaxing in this elite spot.
Enjoy a Leisurely Lunch
Miami is a foodie's paradise, so if enjoying a leisurely lunch sounds like your ideal afternoon, then you're in the right spot. Miami is constantly playing host to creative new dining options.

For perfectly cooked pasta, head to Luca Osteria. This Italian gem has both indoor and outdoor seating and achieves the perfect balance of old school and new age cooking. Sushi lovers are raving about Uchi, an upscale sushi restaurant with very modern dishes. If you want to enjoy waterfront views while choosing from a long list of fresh, healthy dishes, Malibu Farms at Eden Rock is your best bet. This sunshine-soaked patio is the perfect spot to relax for a long lunch of organic avocado pizza, fish tacos, or tropical fruit.
Swim in the Venetian Pool
Coral Gables may not have oceanfront views, but it is known for its stunning Venetian Pool. This man-made pool was built in 1923 out of a rock quarry and has endless grottos and waterfalls. It's not only visually stunning — it's also incredibly refreshing, as an underground aquifer pumps fresh spring water into the pool daily. Non-residents can expect to pay $20 to enter the pool — a reasonable price for ultimate relaxation.
Spend Time in Nature
The Miami Botanical Garden is one of the best places to wander and enjoy the beauties of a tropical garden. Located in the heart of Miami Beach, this oasis features a Japanese garden, an orchid garden, a palm garden, and more. Explore the garden's three acres of natural beauty as you soak up the sun and let the plants heal and relax you.
Wander Through Galleries
Art lovers appreciate Miami for its fantastic museums, which are great places to escape from the city's hustle and bustle. Located downtown, The Pérez Art Museum Miami has an impressive display of modern art. Current exhibits include a sculpture garden and several digital experiences. In Coconut Grove, there's the Vizcaya Museum & Gardens. This European-inspired mansion features beautiful gardens as well as stunning views of Biscayne Bay. A walk through the property is sure to put you in a relaxing state of mind.
Looking to learn more about life in Miami Beach? Contact the APT Team today for more information on Miami Beach homes for sale, whether you're dreaming of Coral Gables real estate or luxury South of Fifth properties!