For decades, Miami has been known as America's gateway to Latin America. But today it has become the Capital of Capital according to Miami Mayor Francis X Suarez. See the interview for yourself and learn what we have been saying for quite some time-Miami is the new capital of the world.
Interview with Mayor Francis X. Suarez and Craig Studnicky
That famous tweet
And it all started with a tweet on December 4, 2020 when Suárez, who put his Miami in the crosshairs of California tech investors with his response "How can I help?" The rest is history.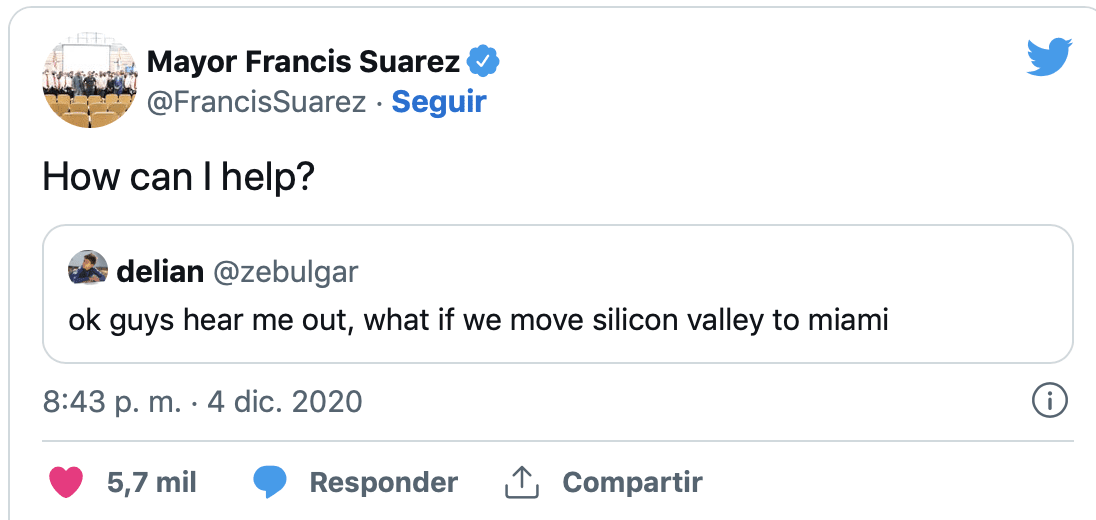 What has happened in Miami is unprecedented. Numbers don't lie
In the last two years, more than $2 trillion in investment funds have moved to Miami in less than 24 months.
While foreign investment in the United States plummeted in 2020, it increased by

70% in Miami

(fDi Markets, an information provider owned by the Financial Times)
122 large U.S. companies migrated to Miami, establishing their headquarters or offices here. These include Citadel, Icahn Enterprises, Microsoft, AerCap, Thoma Bravo, Blockchain, Nucleus Research, Muriel Siebert & Company.
"Florida has welcomed more high-income people than any other state, according to a new SmartAsset analysis," creating a net influx of 20,263 high-income households. That's nearly four times the number of millionaires who moved to Texas, the second-largest state with wealthy new residents that saw a net migration rate of 5,356 households.
Miami saw a nearly 150% increase in new residents over the past two years while other cities like San Francisco saw a net population decline of 47%. Since March 2022, nearly 5 million Americans have relocated according to an Upwork survey. The bulk of this migratory wave was received by Florida, followed by Texas, indicating that migration trends that began before and then during the pandemic have not slowed.
The Miami metro area gained the largest number of private sector jobs with the fastest private sector job growth rate during the year
Miami reached 1,130,900 private-sector jobs in September 2022, an increase of 82,400 jobs, or 7.9 percent over the year.
The Miami area's unemployment rate was 2.0 percent in September 2022, down 2.5 percentage points from the September 2021 rate of 4.5 percent.
Compared to other major metropolitan areas in the United States and around the world, Miami-Dade County offers businesses of all sizes and industries a very favorable tax structure. Businesses enjoy relatively low sales and property taxes and there are no local taxes on local personal or corporate income. At the state level, businesses and individuals do not pay personal income taxes.
Florida has a comparatively low corporate income tax rate of 5.5 percent, no inventory tax, no unit tax, and several sales tax exemptions.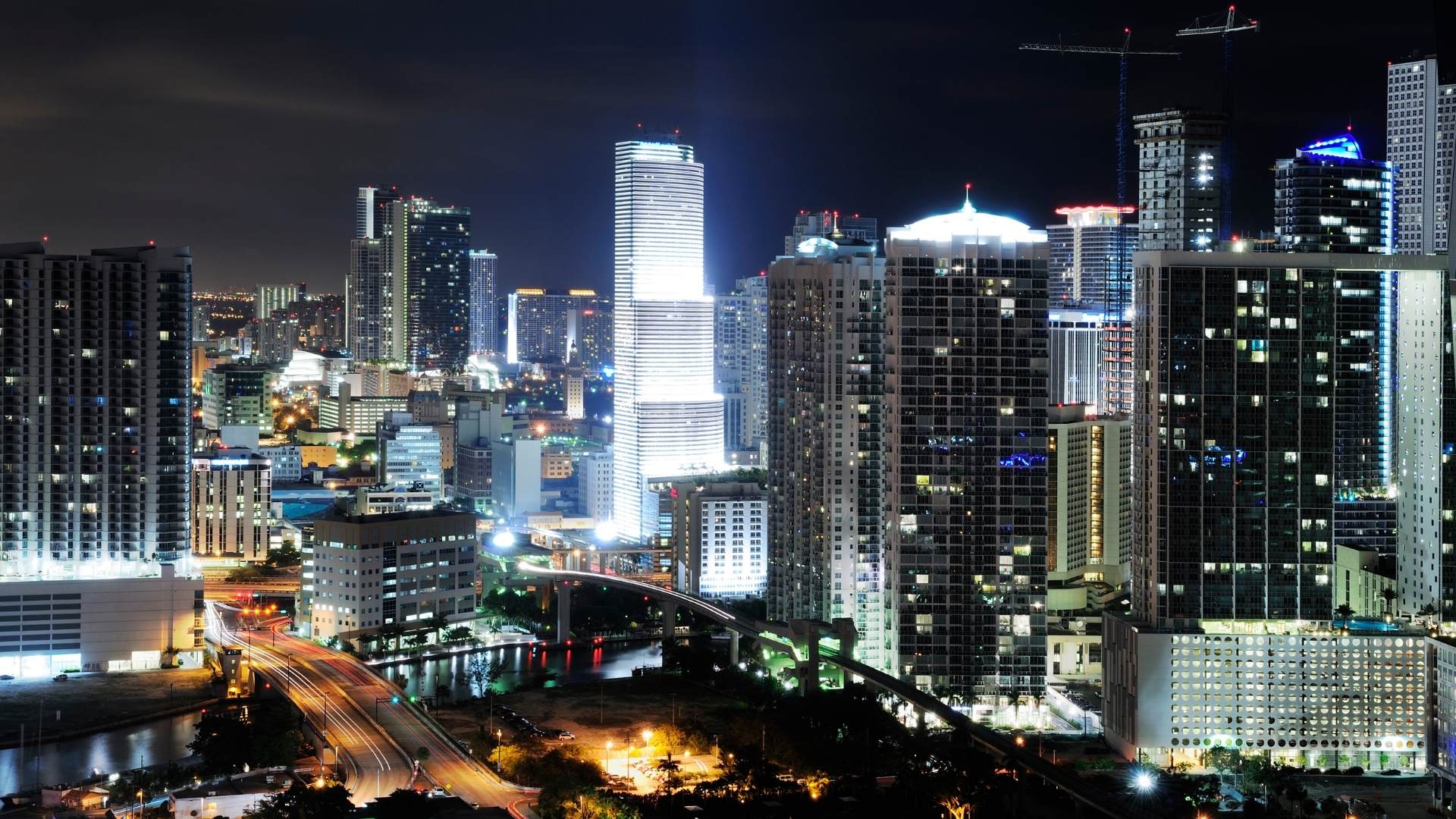 Ladies and gentlemen, welcome to Miami.