Turning up the heat! Now that Miami Heat are in the finals, let's take a look at where they live.
In this Heat real estate roster, we'll explore the various neighborhoods and properties where Miami Heat players live, have lived or own, showcasing the best of Miami's real estate home court advantage. Discover the lavish lifestyles of Miami Heat players and tour their Miami homes.
Let us start with Coconut Grove just because it is LeBron James' former neighborhood. His former home in northern Coconut Grove is now on the market.
Coconut Grove – LeBron James old stomping ground and Spoelstra's former crib
Coconut Grove keeps feeling the heat.
Back when Lebron James "brought his talents to South Beach" he decided to move to Coconut Grove. Lebron bought the 6 bedroom 3590 Crystal View Court home in Coconut Grove in 2010 for $9M. This house is currently on the market for $21.9M. But, after winning 2 championships, he sold it for $13.4M in 8/15/2015 to the current owner who has it now for sale.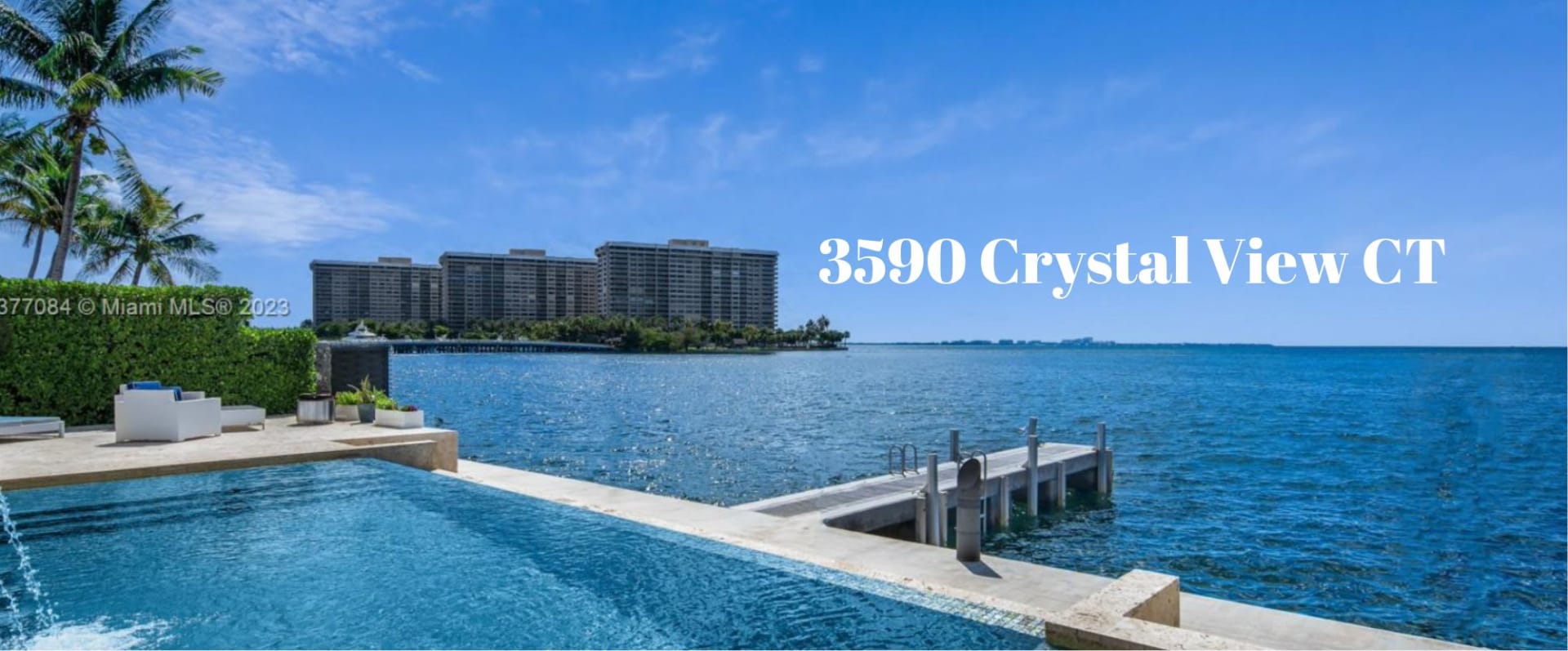 Lebron James' old stomping ground in Coconut Grove can be yours. It overlooks the bay and has 13,930 SF of living space. It Featuring many amenities including a wellness spa, infinity pool, craftroom, rooftop sundeck, theater, gym, game room, 1/1guesthouse, 3 car garage, dock, elevator & much more.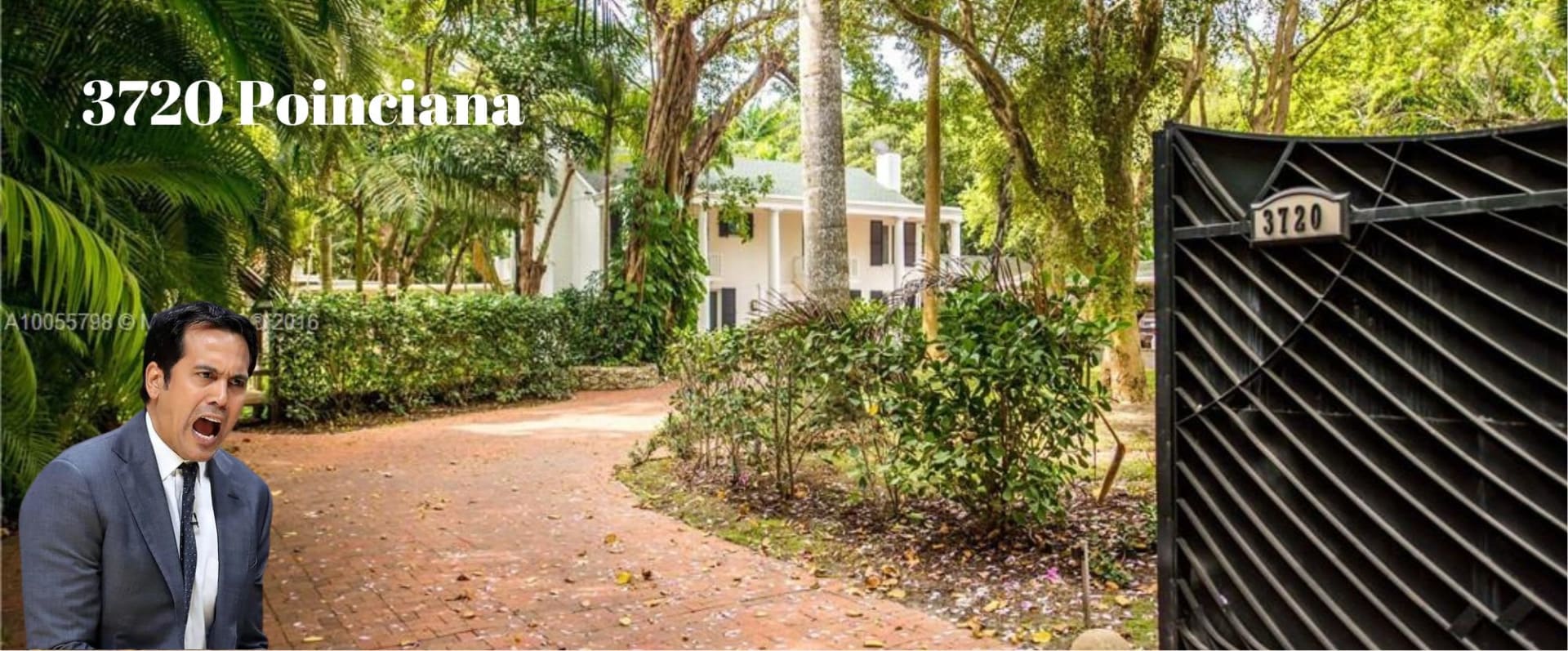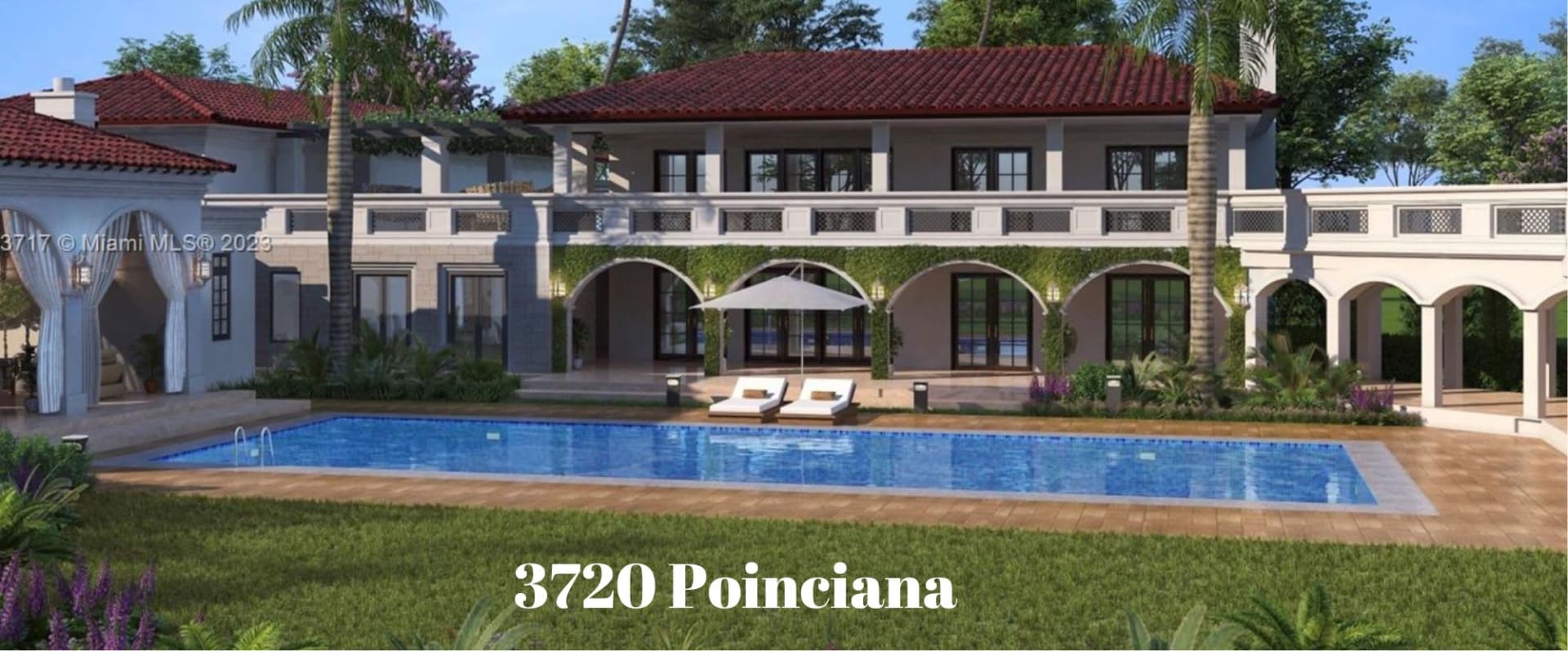 Heat coach Erik Spoelstra's former home is up for grabs now and it might be a slam dunk for sellers and new owners. Spoelstra sold it in 2017 for $2.475M. Some point in time, the owners, taking advantage of this South Grove estate situated on 32,706 SF lot, demolished the home Spoelstra lived in for less than a year and is now for sale at $12.9M. This new construction is set to be completed in Q2 2024 with 10,400 SF of living area. We wonder if Spoelstra's regrets this move on his real estate playbook by selling his home on 3720 Poinciana Ave.

Downtown Miami – Condo Living Near the Kaseya Center
For those Miami Heat players who prefer the convenience of a condominium, Downtown Miami offers a variety of options just a free throw away from the Kaseya Center. The Biscayne corridor, with many buildings like Marquis Miami, Ten Museum Park, One Thousand Museum and 900 Biscayne Bay, has long been a favorite for NBA players. These buildings are directly across the arena and are perfect refuges to crash after a hard fought win.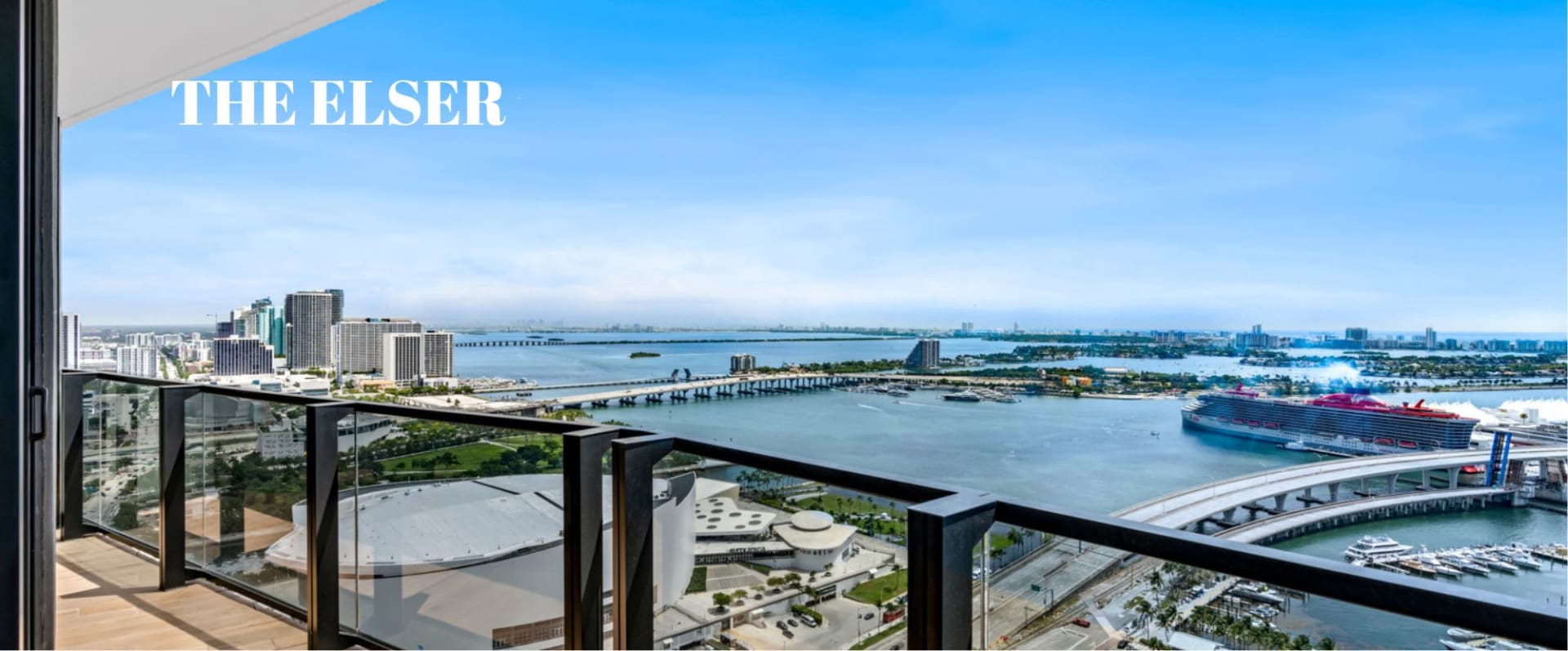 The Elser Hotel & Residences – Home to Several Miami Heat Players
The recently opened Elser Hotel & Residences, located at 398 NE Fifth St., has attracted Miami Heat players.Tyler Herro, Kyle Lowry, Victor Oladipo, and Duncan Robinson have purchased at The Elser due to its convenient location, amenities and comforts. This 49-story, 646-unit tower offers fully furnished condo units and a wealth of services, providing athletes a place to relax after a day of grind and games.
Developed by PMG and Greybrook, The Elser offers fully furnished residences with an owner's short-term and daily rental program and is ready for immediate occupancy. Some of the standout features of The Elser Hotel & Residences include a a 19,000 square feet, double height amenity deck overlooking the arena, Downtown Miami and Biscayne Bay, a 132-foot resort-style pool, private lounge areas, lobby with cocktail bar, a restaurant by the creators of Jaguar Sun, and a coffee lounge by Cafe Domino. Other features include a 16-foot poolside screening LED wall, and a bar area perfect for celebrating a winning game. The Elser is complete with co-working spaces, large fully-equipped gyms, fitness studios, multiple lounges, smart package lockers, bike storage facilities, and a yoga lawn overlooking Biscayne Bay.
Pinecrest - A preferred destination for Heat players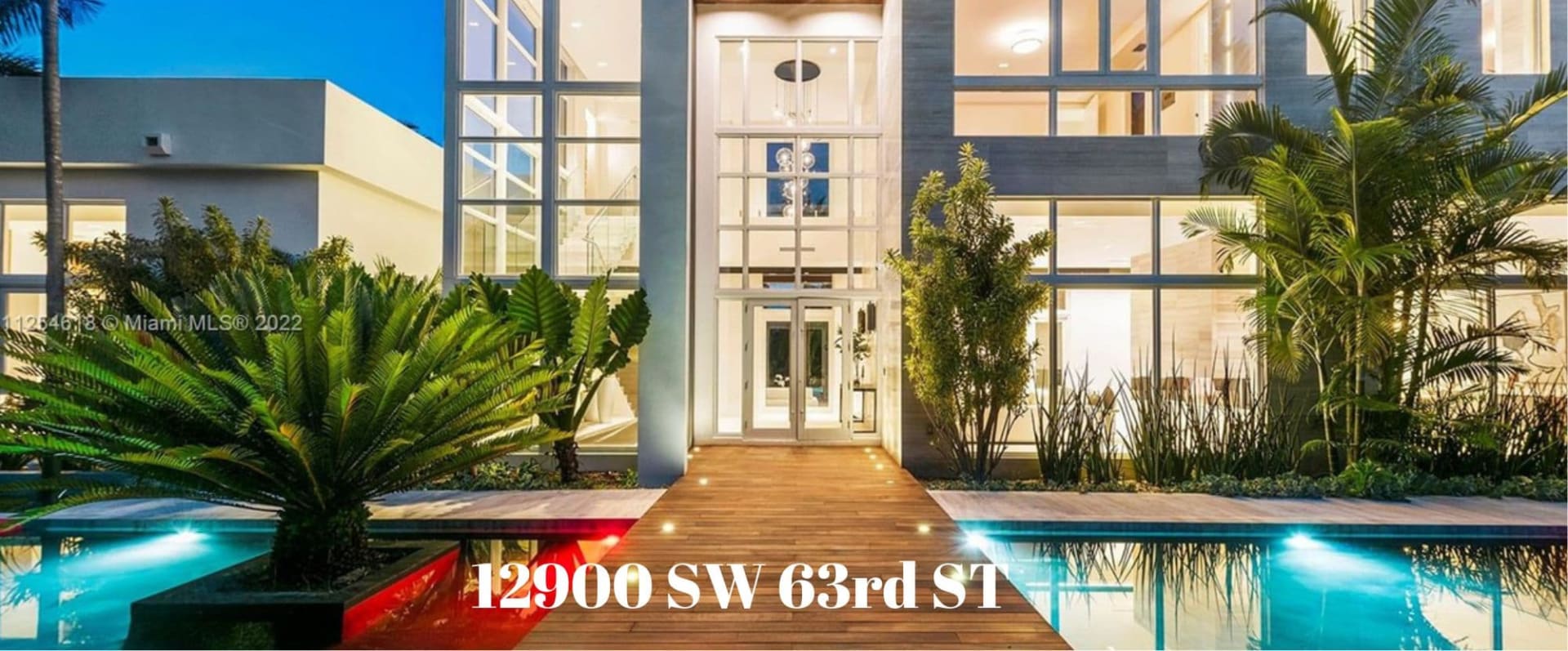 Pinecrest has always been a top draw for Miami Heat players. In January 2023, Tyler Herro, forked out $10.5 for his Balinese-inspired Pinecrest estate at 12900 SW 63rd Avenue. The impressive property spans 9,500 square feet, featuring 8 bedrooms and 8.5 bathrooms, floor-to-ceiling windows and a layout that seamlessly blends indoor and outdoor spaces. Pinecrest is a South Miami village that prides itself in providing top-notch family living in a more subdued and quiet environment. Incorporated in 1996, it has only gotten better with time. Picture-perfect Pinecrest packs a punch for its size. It occupies less than 8 square miles but boasts impressive homes on bigger lots than other areas of Miami provide. Strict zoning, hidden street treasures, bucolic surroundings ensure a peaceful community. Don't expect bustling nightlife in Pinecrest. It is a placid residential neighborhood full of parks and cycling paths. It is a community that focuses on family events such as farmers markets, music festivals and communal gatherings. Outdoor activities include like kayaking, tennis, and little league baseball.
Other current and past Heat players that have lived in Pinecrest include former Heat player Carlos Arroyo. He sold his 8 bed 6,477 SF home on 5950 SW 104th for $5.05 million in 2022. He had purchased it for $2.7M. It also featured a half-court basketball court.
James Johnson AKA "Bloodsport" (he has a black belt in Karate) spent $5.2M in 2018 for his 7 bedroom Pinecrest home at 8955 SW 63rd Ct.
Anfernee "Penny" Hardaway who played for the Heat in 2007 owned a property in Pinecrest at 5940 Southwest 108th Street. He listed it in 2017 for $3.8M.
Dion Waiters who played for Miami Heat from 2016-2020 purchased the 17,770 SF mansion on 5745 Southwest 94th Street for $7.4M in 2017.
Former Miami Heat player Chris "Birdman" Andersen also used to reside in Pinecrerst on 5826 Southwest 107th Street until January 2020.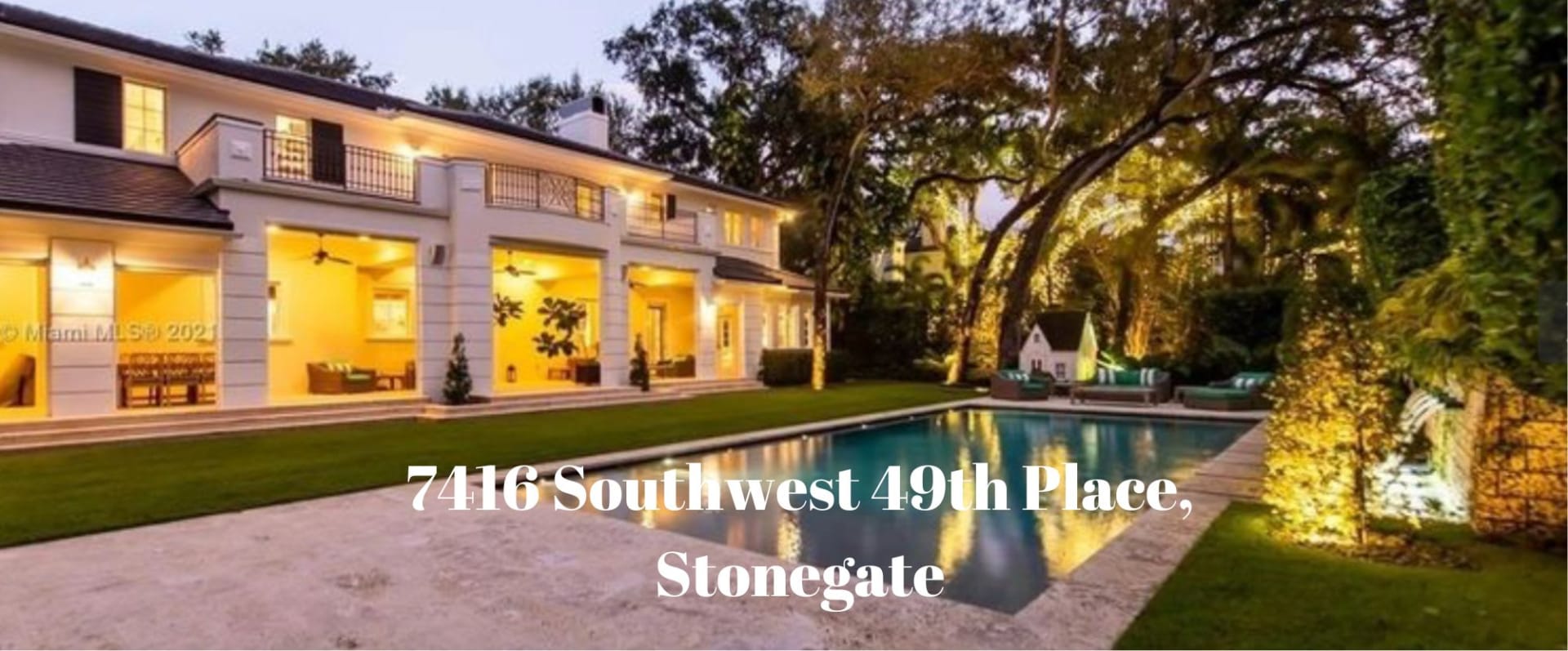 Stonegate – Jimmy Butler's Luxurious Retreat
As Jimmy Butler seeks to lead the Heat to hoist the Larry O'Brien Championship Trophy, he can trade basketball buckets for beer buckets by his pool at his $7.4 million home in Stonegate. Stonegate is a gated community near Coral Gables and South Miami. Stonegate is very exclusive and select with only 12 homes. It is an idyllic place away from prying eyes just right for this leading player always in the spotlight.
Miami Beach – A Celebrity-Favorite Locale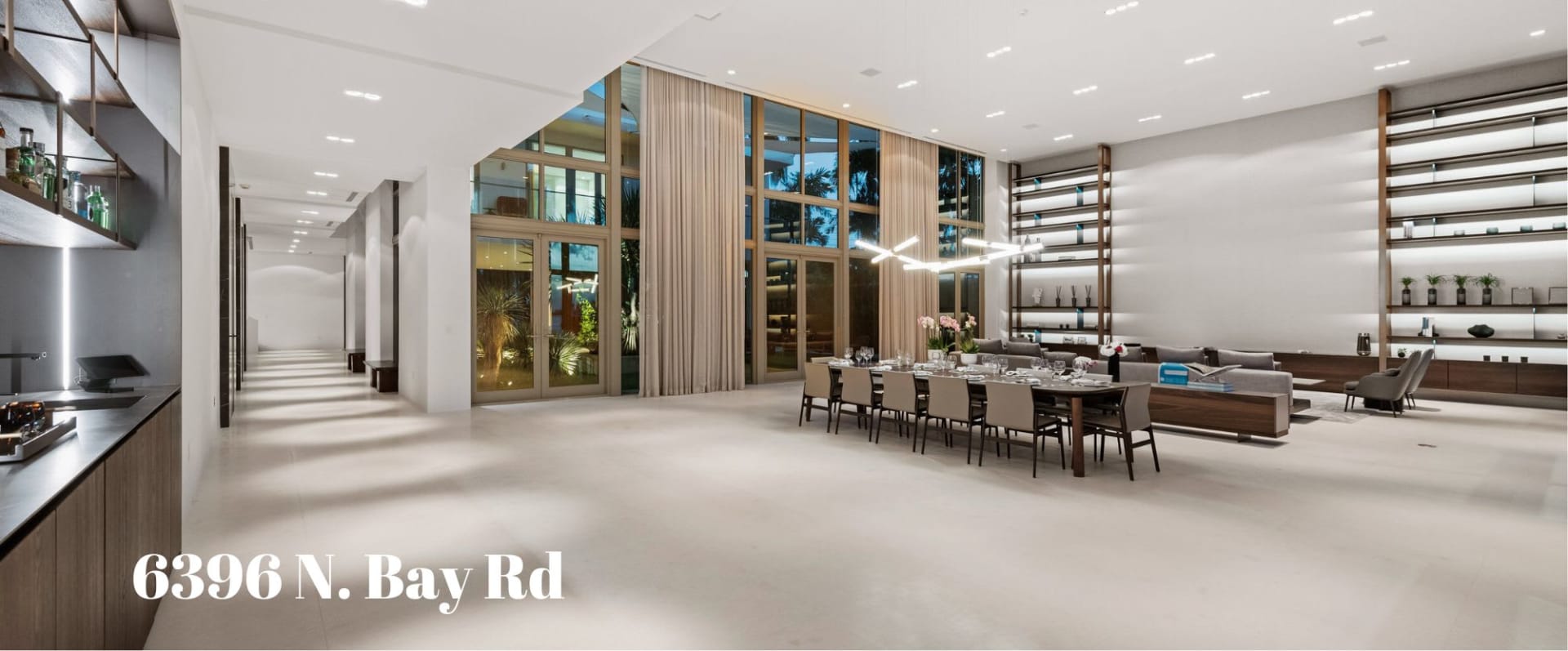 Miami Beach is another hotspot for Miami Heat players, offering a combination of luxurious living and stunning waterfront views.
Perhaps the most stunning property owned by a Heat player has to be the impeccable and stellar estate owned by fellow playmate and Big Three player Chris Bosh. He used to own 6396 N. Bay Rd and sold it for $38.5 in January 2022. It is a superlative residence. MLS description "Stunning sunsets, prestigious North Bay Rd modern waterfront home by the AquaBlue Group. Unique architectural concept by Touzet Studio, featuring a massive, one-of-a-kind, double-height great room. Immersed in glass, living areas offer captivating views of garden & Bay. The residence is comprised of 7 Bdrms, 8 bths. Custom Italian expansive kitchen and chef's kitchen. Bespoke crafted, luxurious, Italian millwork throughout the home. Grand master suite w direct bay views & morning kitchen. Lavish master bathroom & closets. Detached outdoor kitchen and cabana bathroom. Separate guest quarter w garden & water views. Lush landscaping w mature trees, welcoming green wall, & gardens. Fully automated smart home. Commercial-grade elevator. Curated w custom, branded Italian furniture included".
The exclusive triplet of of Palm, Hibiscus, and Star islands connected by bridges to the MacArthur Causeway all have spectacular views of the downtown and Miami Beach skylines and are wonderful addresses for the NBA players. Due to their ideal location on the water, these island communities get direct ocean access and deepwater dockage for yachts. Their multi-million dollar properties can come with jaw-dropping amenities and property bonuses that can include at-home docking, home theaters, resort-style pools, and rooftop lounges.
In 2021, Victor Oladipo purchased a 6,900 SF, 7 bedroom spec home on Hibiscus Island, It is a dry lot property on 65 S. Hibiscus Dr. featuring 2 primary bedrooms, three ensuite guest rooms, a pool and and a pool house. He bought if for $7.8M.
Hasan Whiteside sought to score a big when he put his modern 5,406 SF pad on Surprise Pointe in Miami Beach for sale in April 2022 for $23M. It only took a month for him to change his mind. He canceled the listing for sale on May 13, 2022.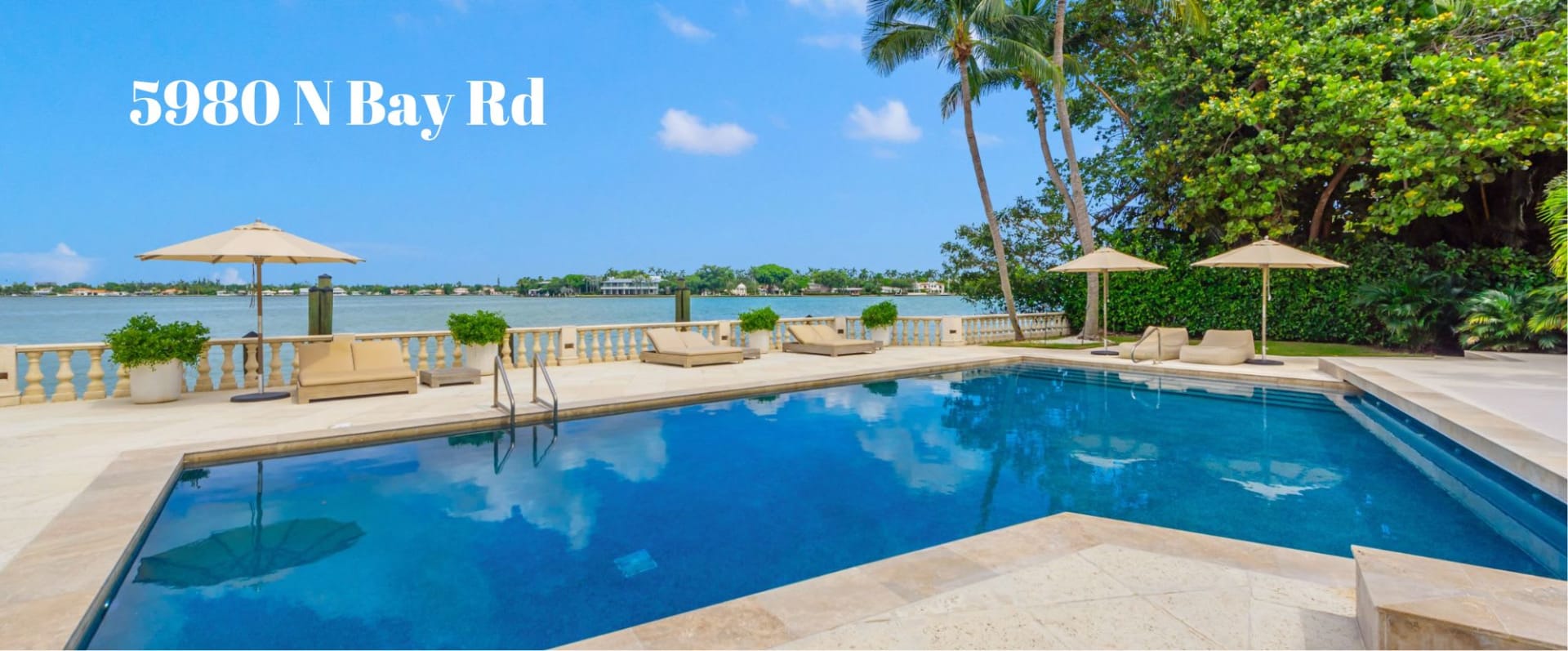 In June 2021, Dwayne Wade and wife Gabrielle Union sold their beautiful 11,690 SF home on 5980 North Bay Road in Miami Beach for $22M. This compound has six-bedroom, 9 bath & 2 half baths and boasts beautiful views. It also has, you guessed it, a basketball court.
Surfside – The Pat Riley's beachfront condo
Miami Heat President Pat Riley nailed a triple when he sold his Four Seasons beachfront condo for $22.8M. He bought his S-507 at 9001 Collins Avenue for $8.1 million beachfront condo at The Surf Club Four Seasons Residences in Surfside. He traded his four-bedroom condo for $5,775/SF. Pat Riley knows how to draft the best deals.
The Heat have been great on and off court. Good luck in The Finals. LET'S GO HEAT!
Miami's real estate is White Hot like the Miami Heat.
Tags: Miami Heat, Miami Real Estate, Heat Nation, Downtown Miami, Kaseya Center