You don't have to buy new furniture or renovate your kitchen to breathe new life into your Coconut Grove home. Often, a fresh coat of paint and a few pops of complimenting color can do the trick.
If you're ready for a refresh, try the following color palettes—currently trending throughout Miami's luxury real estate market.
Pantone's color of the year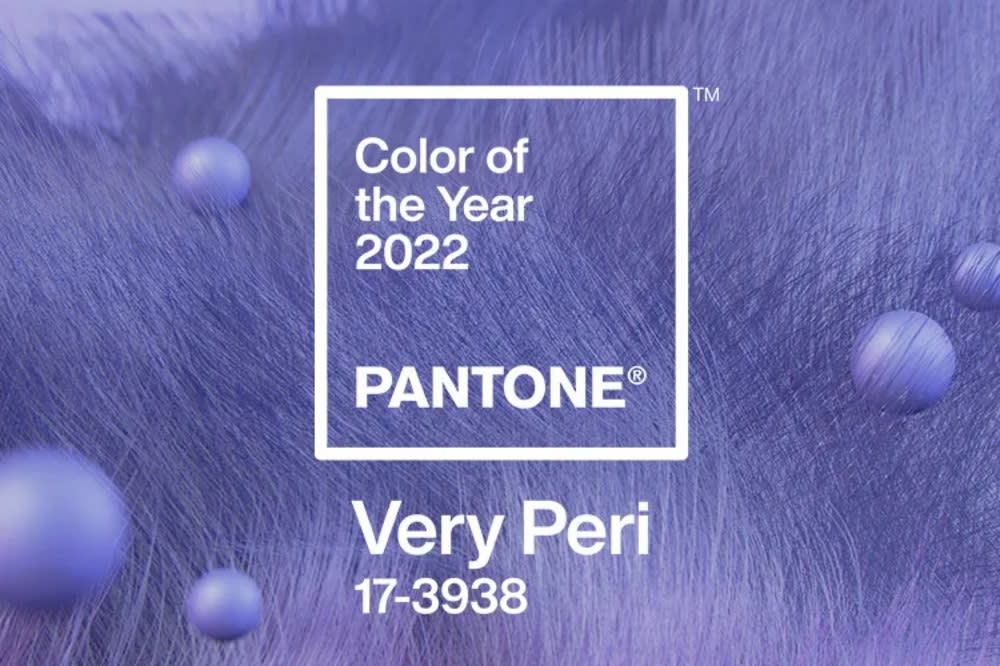 The fastest way to stay on trend is by incorporating
Pantone's 2022 Color of the Year
: Very Peri. A dark periwinkle blue color with a lot of depth and hints of purple, Very Peri can be a perfect pop of color. However, this color isn't for everyone, and if you don't love the purple hues within it, consider going with a straight, deep blue.
These shades may be too much for a whole room, but a single accent wall is a perfect fit for Coconut Grove homes. Keep any additional colors in the room soft and muted, or use Very Peri as an accent in an otherwise neutral space. This may feel like a bold choice, but if you're interested in keeping up with Miami interior design, Very Peri is very now.
Coastal colors
When it comes to Coconut Grove real estate, a
coastal color palette
is always a good idea. This trend has been going on for as long as Coconut Grove condos and homes have been around, but it's a favorite for a reason. With beautiful blue skies and beach vibes, a coastal color palette simply works with Coconut Grove luxury homes.
To incorporate coastal energy into your home, look for shades that bring outdoor living inside. Deep blues of the ocean, steel grays of the clouds over the water right before a storm, and delicate sky blues on a perfect sunny day. Natural colors like sandy beige make a great base to work from, and a pop of seashell pink ties it all together.
The key to making a coastal color palette work is subtlety. Think classic beach vibes—not over-the-top vacation rental on the shore.
Natural greens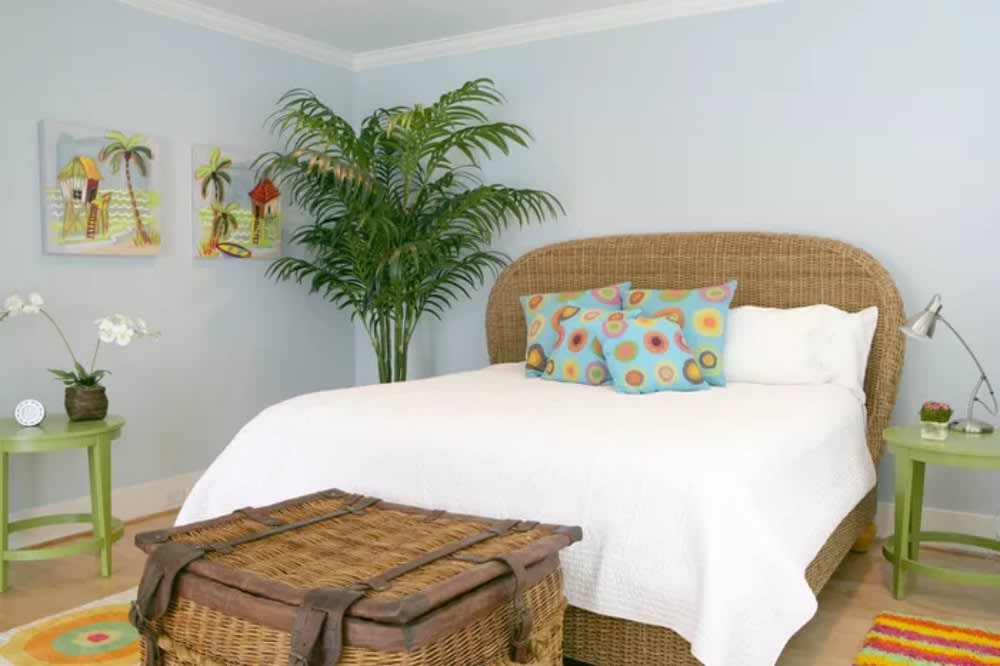 Photo courtesy of My Domaine
Over the past few years, many Coconut Grove residents have incorporated nature back into their Miami luxury homes. If coastal isn't your style, consider adding greens inspired by Florida's lush interior.
Sage green is by far
the trendiest shade on the market right now, and some interior designers are calling it a defining color of 2022. Sage green can almost read as gray in some lights and has a muted tone that fits with a lot of different styles and homes. Most designers consider it a neutral, so it's a good foundation to build from in most Coconut Grove luxury condos.
Other nature-inspired green shades that are hot right now are olive, a deep thyme green, and bright green—like the spring leaves on a tree.
Sunshine yellow
With a revitalization of 70s style, it's likely you're going to see a lot of deep leather, sunshine yellow, and retro dining tables in Coconut Grove real estate.
Yellow in particular is trending
since it not only invokes the 70s vibe that's popular right now, it's a joyful color that easily brightens any space.
An accent wall with yellows, a few carefully placed 70s-style yellow chairs, or refacing cabinets with bright yellow paint can go a long way to revitalize your home. Just be sure to select your shade carefully. A softer, butter yellow can fit with a mellow theme, while a bold yellow makes its presence known. Try to avoid neon-like shades, which can become overpowering and quickly date your Coconut Grove home.
Neutral gray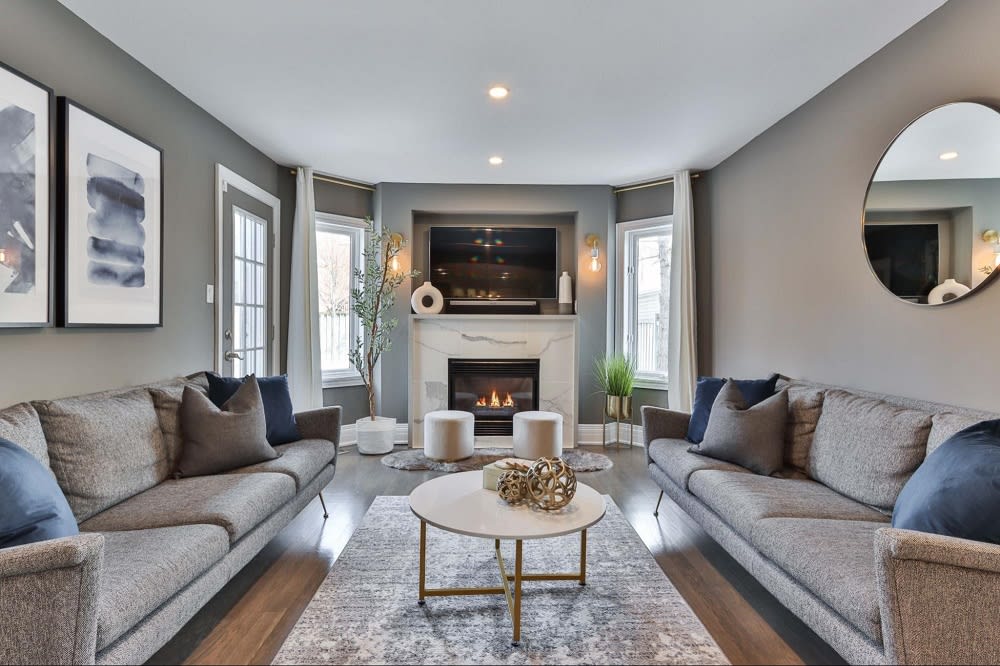 White and cream are out and
gray is in
. If you're tired of blinding or boring walls, but are looking to stick to neutrals, a light shade of gray is a perfect choice. Grays are essentially just a warmer neutral and will work in all Coconut Grove homes, no matter what furniture you have. If you want to update your color palette but don't want a total home refresh, gray is a great choice. A gray color palette works best with other neutral tones as well as natural materials, such as wood and leather. Small pops of blue are a welcome addition and can add a lot of vibrancy to a room.
Want more insights on Coconut Grove real estate?