For celebrities and Miami's high-profile socialites, The Venetian Islands is the place to be. This chain of man-made islands, which offers incredible waterfront views and access, also hosts some of the most luxurious, extravagant properties around. Considering buying a Venetian Island home? Here are the top things to consider.

Convenient Location
Located in Miami's Biscayne Bay, the Venetian Islands are actually six manufactured communities connected by the Venetian Causeway, which links Biscayne Island, San Marco Island, Di Lido Island, San Marino Island, Rivo Alto Island, and Belle Isle.

Although separated from the mainland, the Islands are still conveniently located. Heading west on the Venetian Causeway will lead you to Downtown Miami, as well as the American Airlines Arena, Bayside Marketplace, and the Port of Miami. Traveling east will take you to the vibrant and iconic South Beach, where much of Miami's dining and nightlife is focused. The Venetian Causeway itself is also a fantastic place to walk, jog, bike, or watch sunsets. Nothing is inaccessible from this stretch of oasis!
Easy Commuting
The Venetian Causeway is typically less crowded than the MacArthur Causeway, which is great for island residents. (It's also toll-free!) While most residents prefer driving, there is the option to take public transportation. Metrobuses make commuting to this paradise easy.
Highly Residential
Although the islands are in close proximity to several major attractions, life here is relatively quiet and laid-back. Tree-lined streets make excellent places to walk dogs and meet neighbors, although most residents prefer — and are attracted by — the community's culture of privacy. Most island homes have their own private docks, which makes it easy to stay contained to your property. If and when residents want more excitement, they simply drive or boat to nearby attractions! The Venetian Islands, however, are intended to act as escapes from the hustle and bustle of downtown Miami.
Luxurious
The median price of a Venetian Islands home is over $1M. This is due to the mix of condos and mansions available on the islands. What's more characteristic of this area, however, are its truly enormous properties - some of which soar over $20M. You'll find ample private tennis courts, infinity pools, indoor cinemas and outdoor kitchens. And don't forget private docks! Many residents are avid boaters with large yachts.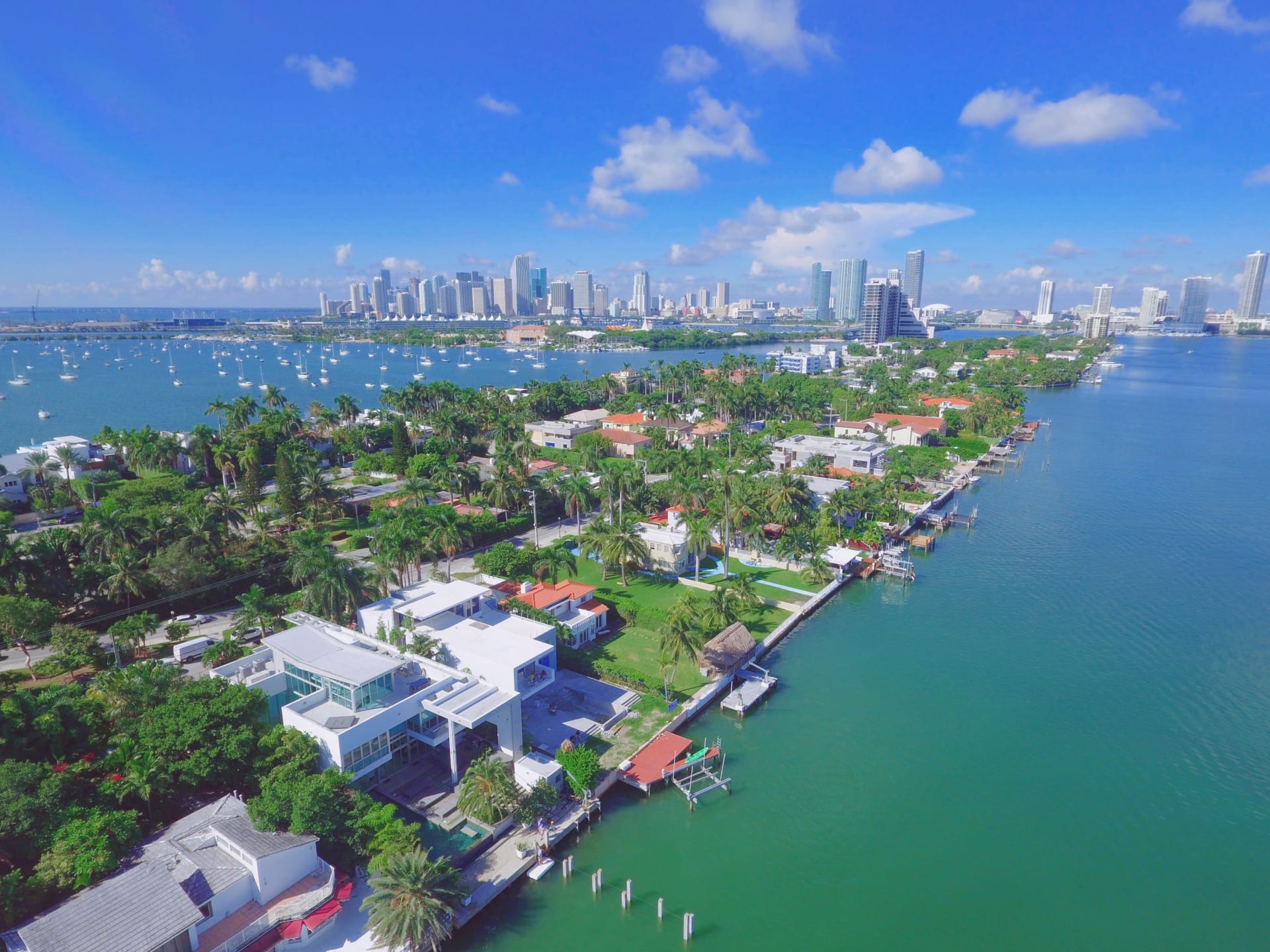 Each Island is Different
While the six Venetian Islands have some things in common, each has its own unique feel. Biscayne Island is the closest island to Miami. While it remains a calm spot away from the hustle and bustle, Biscayne is still the most urban, with high-rise buildings and luxury condos. For a very quaint atmosphere, there's San Marco. This island is free of high-rises and hosts just a few single-family residences. The most lavish island is San Marino Island, with its stunning residences. It runs parallel to the causeway, adding an extra element of privacy and seclusion.

Di Lido Island is the biggest of the Venetians but is home to just under 300 people, making it a very tight-knit community. Rivo Alto Island feels like a tropical paradise, with its tree-lined streets and stunning views of the unpopulated Flagler Monument Island. And last (but certainly not least) is Belle Isle. This island parallels South Beach's vibe, thanks to its high-rise condos. However, there are also several low-rise buildings and quaint cottages, contributing to an eclectic feel. The Standard Miami Beach is on Belle Isle, and the hotel's chic restaurant and cocktails lounges make for a fun night out.
Very Active
The residents of the Venetian Islands are very outdoorsy and active, thanks to a variety of green spaces. Belle Isle is home to Belle Isle Park, a community area for walking, picnicking, or letting dogs run off-leash. Nearby, there's South Pointe Park in South Beach and Bayfront Park in Downtown Miami, both large green spaces that contrast nicely with their built-up neighboring areas. Residents can also take a nice 20-minute walk to Miami's most pristine beaches.

Venetian Islands residents also have unparalleled access to Biscayne Bay and water activities. Most residents have a private dock, which is ideal for keeping yachts and other boats. Sail around the Atlantic for a lovely day — or multi-day — adventure. Or, launch a kayak or paddleboard! The water is usually calm enough to enjoy a variety of activities.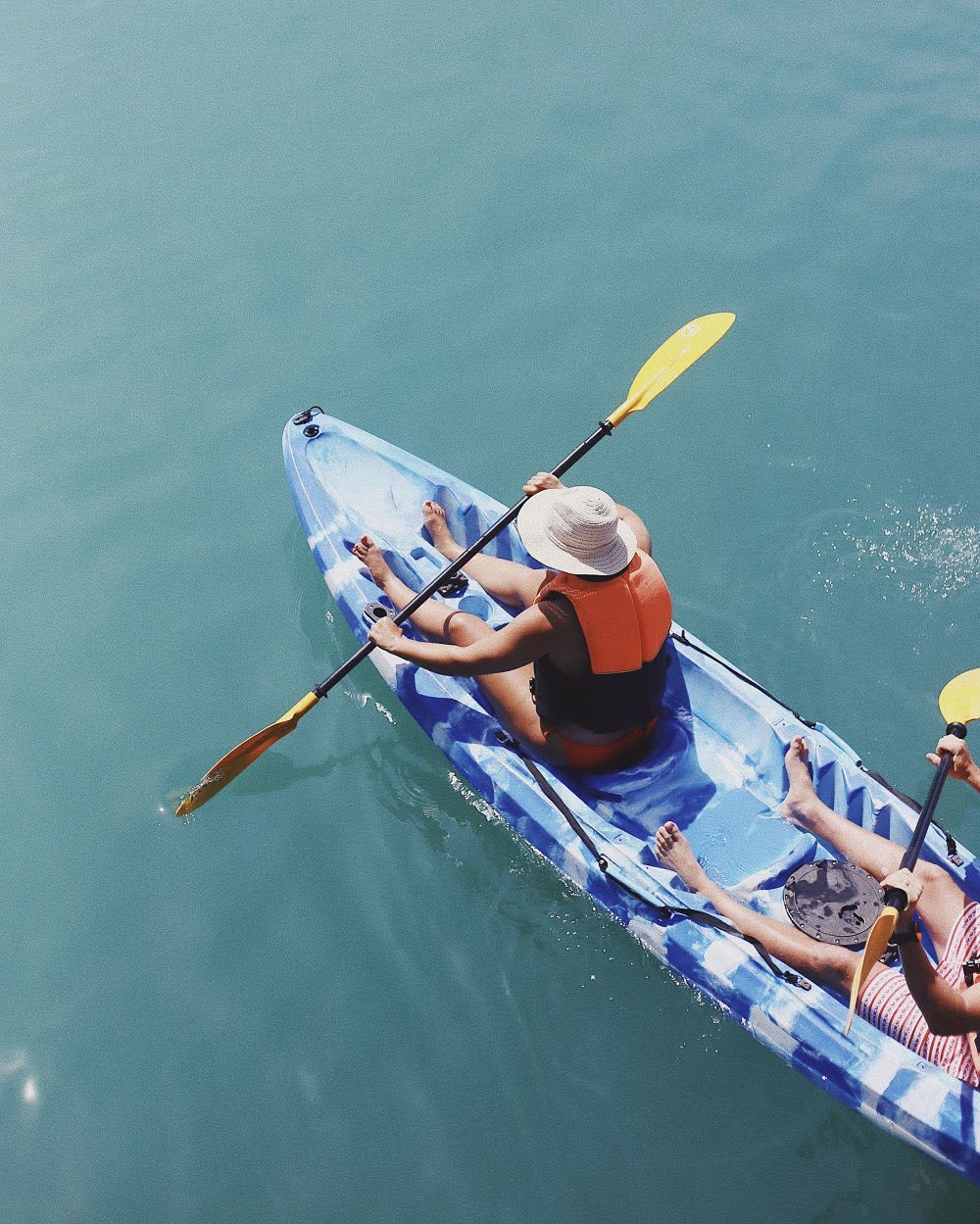 Close to Nearby Dining and Attractions
Both ends of the Venetian Causeway offer island residents a wide array of dining, shopping, and entertainment options. The Venetian Islands are but minutes from one of Miami's premier shopping and commercial districts: Sunset Harbor. Nestled between Alton Road and Biscayne Bay, Sunset Harbor has everything from fashion-forward boutiques, multicultural, award-winning dining, state-of-the-art fitness and wellness centers, and an upbeat personality that meshes perfectly with the atmosphere of Sunset Islands.
Grab your coffee-to-go at
Panther Coffee
—whose small-batch roasts are rich and flavorful—so that you can peruse the shops along Sunset Harbor Drive, adjacent to the waters of the bay. The best in boutique beauty is available at
Gee
, whose shelves are stocked with exclusive brands, science-based skin treatments, makeup, and more. Need an outfit for an upcoming occasion? Sunset Harbor is a fashion hotspot, and shops like
Frankie
are ready to clothe you in the trendiest apparel for any event.
Head to South Beach for cutting-edge culinary experiences. There's The Bazaar by José Andrés, a sleek spot for Spanish and Asian-inspired tapas dishes and incredible craft cocktails. The famous Joe's Stone Crab Restaurant is a 100-year-old local institution featuring stone crab, Key Lime Pie, and other seafood treats. For those who prefer a plant-based menu, look no further than PLANTA | South Beach. It's home to a dehydrating technique that turns watermelon into vegan sushi and poke, as well as a variety of other plant-based dishes. And it's all just a short drive from the Venetian Islands!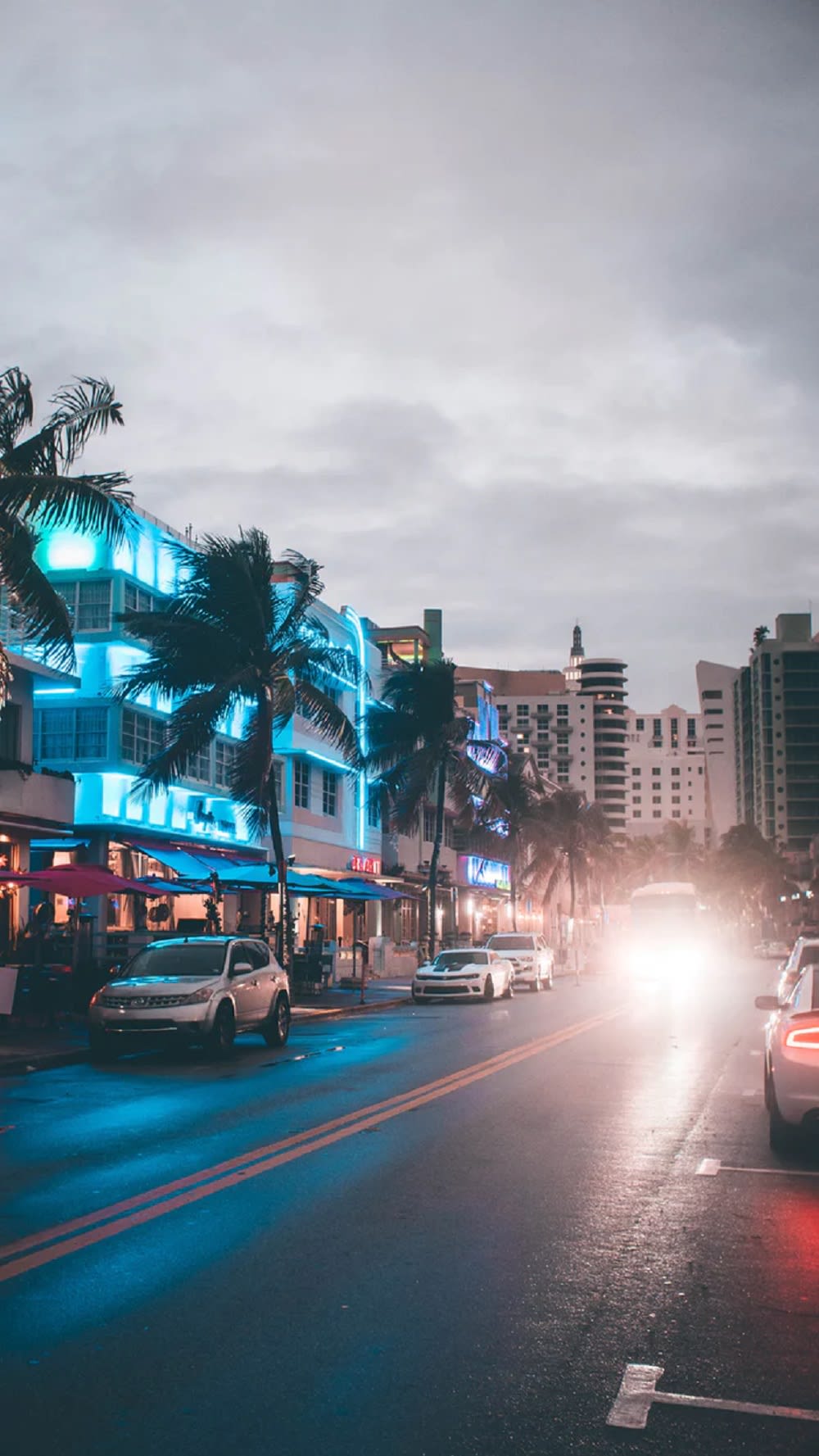 Living on the islands also puts you in perfect proximity to some of Miami's best luxury shopping. At Lincoln Road Mall, enjoy the open-air setting as you pop in and out of stores like Armani Jeans, Garmin, and Coltori. There are also plenty of cute spots to enjoy an aperitif or happy hour. At Sunset Harbour, you'll find plenty of boutiques, like upscale women's lingerie at E Eberjey and unique swimsuits at Beach Boutique. There are also several fitness studios, including greenmonkey yoga and Modo Yoga.

On the opposite side of the causeway are Bayside Marketplace and Brickell City Center. Bayside is a beautiful waterfront shopping area, while Brickell is a downtown haven for shopping, dining, and movie-watching.

When Venetian Islands residents crave a cultural experience, they head to one of the many easily accessible museums and galleries. The Pérez Art Museum has some of the best modern art around, while the Arlene Arsht Center puts on exciting performances and off-Broadway musicals. And don't forget about the Miami Heat! These basketball phenoms play at the nearby American Airlines Arena, and their games are a fun evening out.


Are you interested in moving to the Venetian Islands? Contact the APT Team for the best listings.