The stats are out for Miami's real estate in February 2023.
Total dollar volume in February neared $1.4 billion dollars.
There were 727 single-family, (a -27.8% variance from 1,007 in previous year) and 965 condos/townhome a (-46.6% variance from 1,807 sold in previous year). Dollar volume for single-family homes decreased by 26.8% and condos/townhomes by 49.5%.
Median prices pushed higher
Single-family median sales price in Feb 2023 increased 3.5% to $555,000. Median sales prices for condos increased 2.6% to $390,000.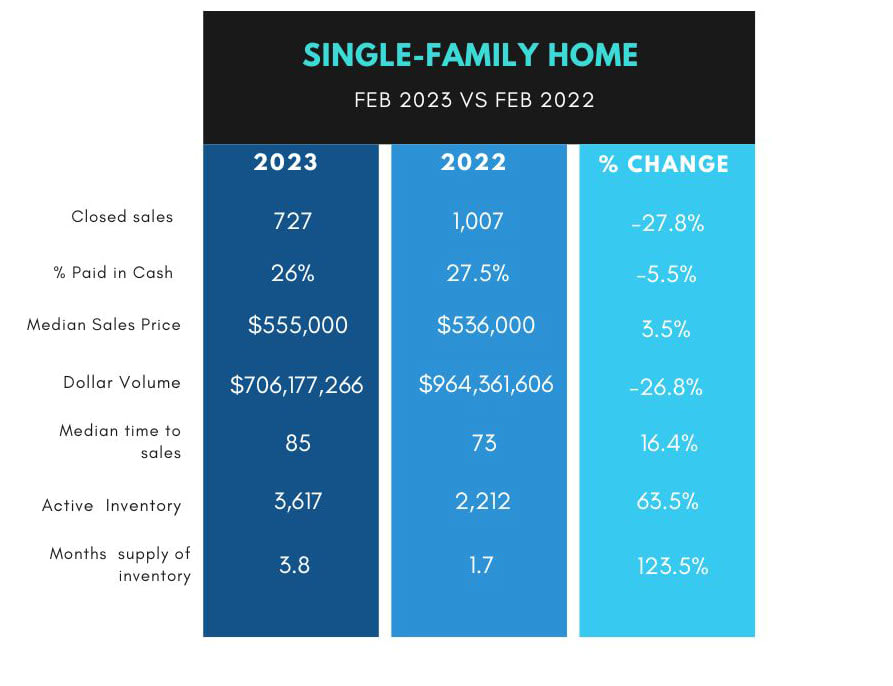 Seller's Market
Inventory for Miami single-family homes is 3.8 months and condos is 4.5 months. Supply is low.

Single-family home dollar volume dropped by 26.8% year-over-year to $706.2 million. Condo dollar volume decreased 49.5% year-over-year to $662.5 million.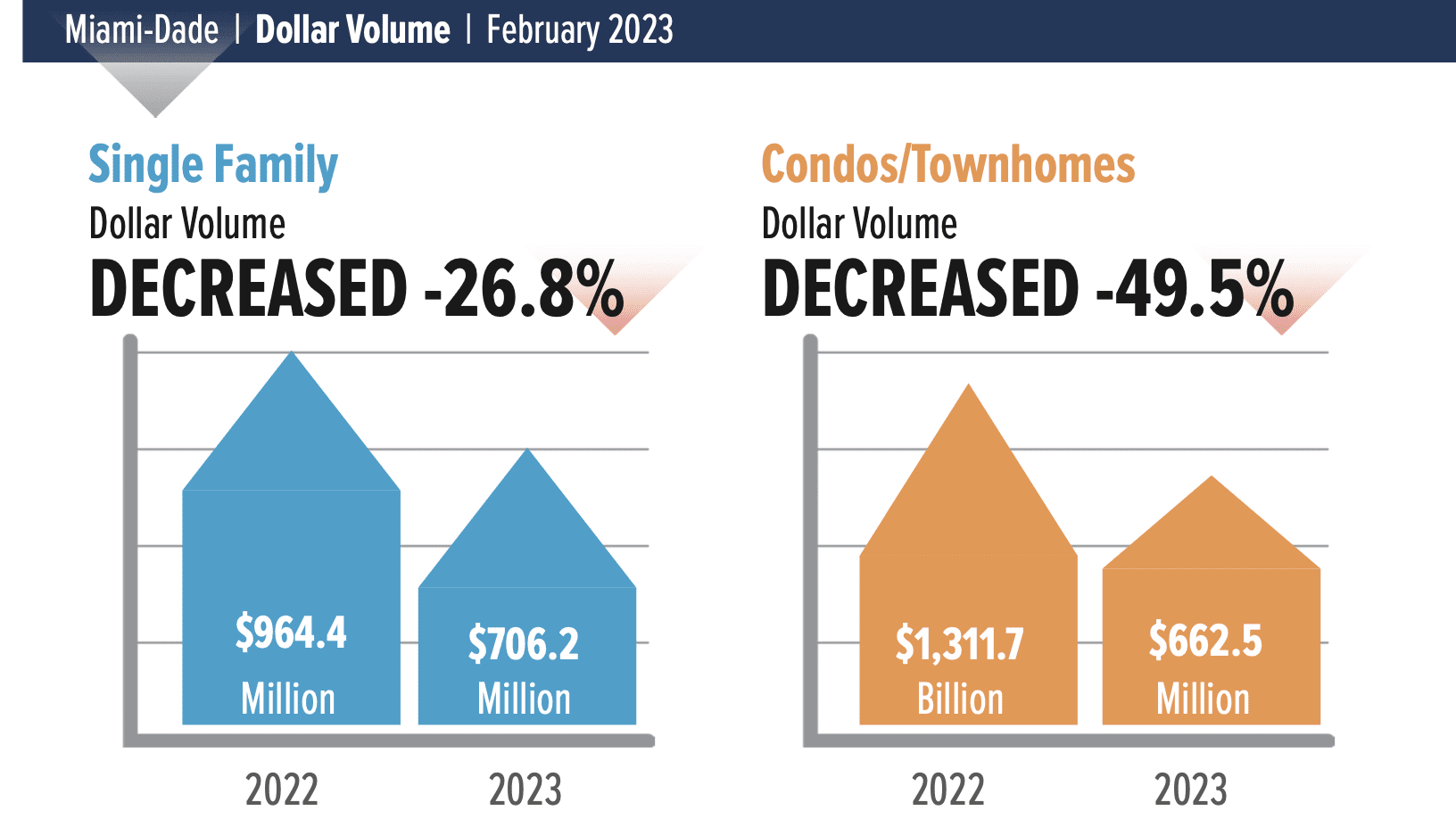 Florida Market Stats by County.