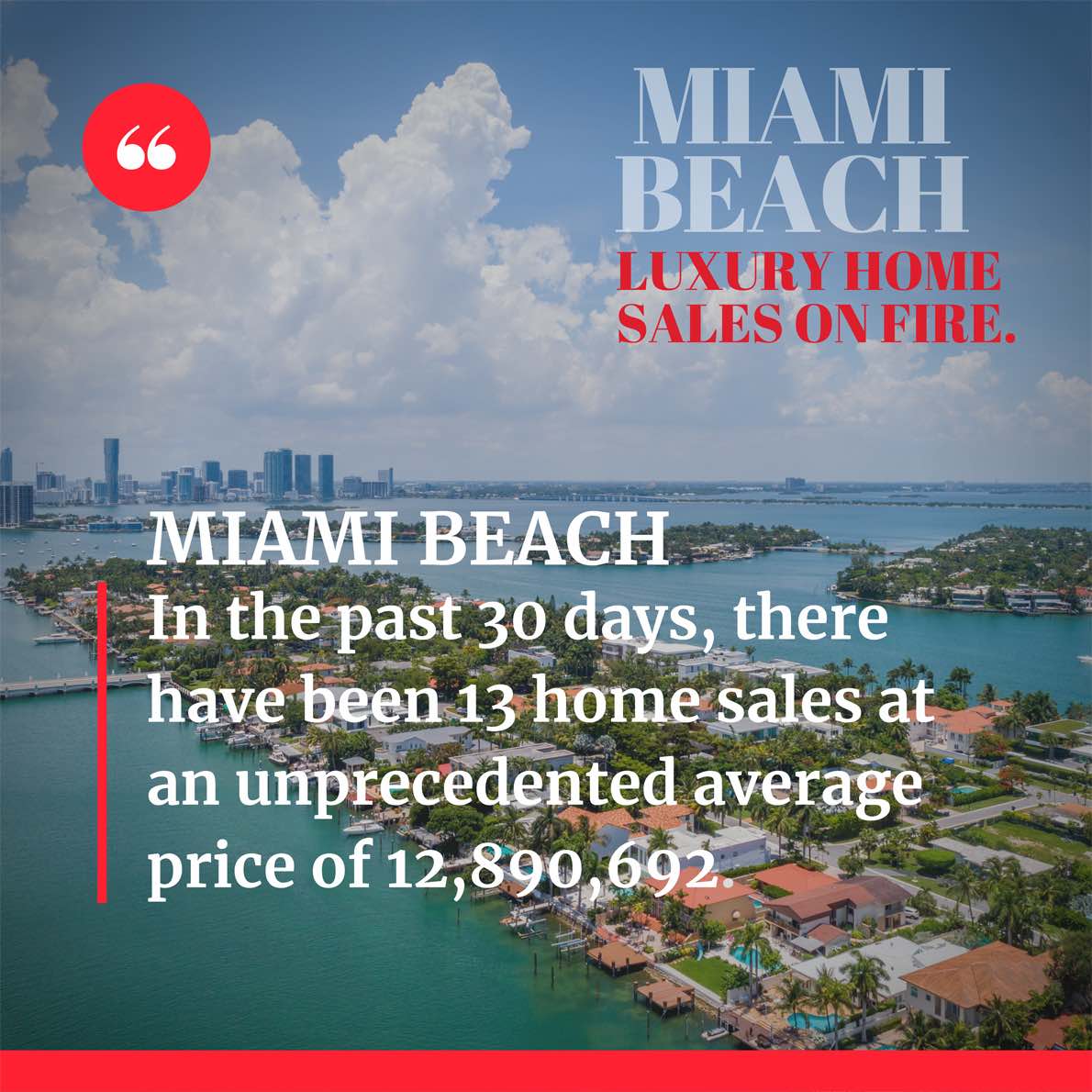 Summer has proven that all seasons are a go when it comes to Miami's luxury and ultra real estate market. In fact, you can argue that it is the strongest it has ever been. The market in Miami is strong and robust and we couldn't be more grateful for all the amazing transactions we have participated in. Miami's luxury and ultra luxury market is seeing unprecedented action, trading some of the most expensive homes in the nation faster than you can say SOLD. Trophy homes and penthouses are being claimed left and right.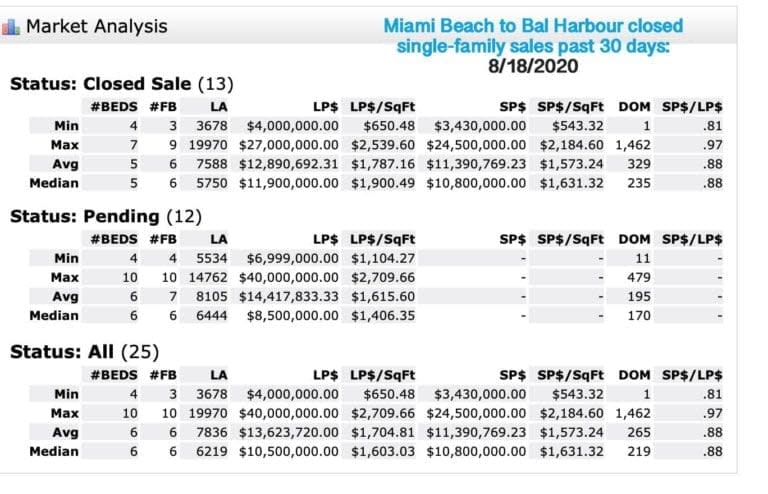 AVE PRICE SOLD PER SQFT: $12,890.62
In the past 30 days, there have been 13 home sales in Miami Beach at an unprecedented average price of $12,890,692. As we can see the demand for bigger homes, with waterfrontage, is very robust. Headlining sales include JLOS's and Alex Rodriguez $40M purchase of 10 bed home in Star Island. In July, Lennar Corp. Executive Chairman Stuart Miller sold his 22 Star Island manse for $49.5 million. Rumor has it that he sold the home to Robert Kraft, owner of New England Patriot's and the Kraft Group. Coincidence or not but "Is Patriot's Owner Robert Kraft helping Alex Rodriguez and JLO buy a team?"
"But Miami's appeal cannot be solely attributed to COVID-19. Miami has been attracting well-heeled buyers from the Northeast, Midwest, West coast for quite some time. They visit, they enjoy Art Basel, they bask in the sun and swim the beautiful waters, they partake from the culinary scene and now they want to establish deeper roots in Miami. The pandemic has accelerated their permanent relocation to the Magic City". Adriana Pinto-Torres, Founder & Director of The APT TEAM at Douglas Elliman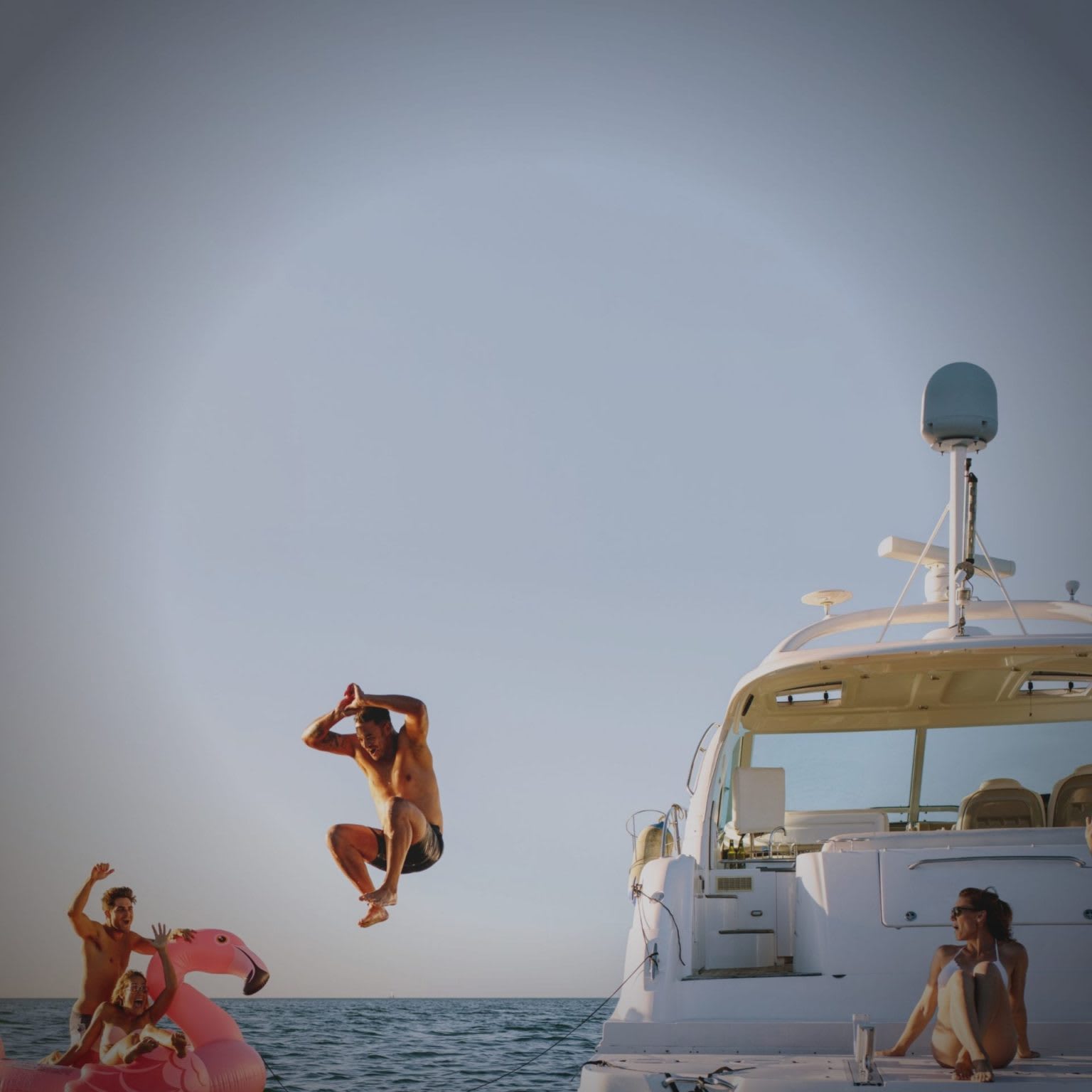 People are looking for space, air, and location and better tax situations. Areas like Miami Beach, Coconut Grove and Coral Gables are seeing a brisk of activity. The fundamentals of the South Florida luxury and ultra luxury housing market is now minimizing the impact of COVID-19 on sales activity and demand.
In the entry to mid luxury market, the trend is also excellent. "Broward and Miami-Dade saw 82% to 100.8% growth in year-over-year condo and single-family home sales, according to the Douglas Elliman July 2020 report. The percentage of new listings in some areas trailed behind in comparison to July 2019 while growing in others". Miami Herald, August 10, 2020
"The market is really strong. I was cautioned by the coverage of spikes in COVID-19 cases, but people were able to read between the lines — we're going to get through this. The COVID-19 activity did not deter interest in living here," Jay Phillip Parker, CEO of Douglas Elliman Florida Brokerage
Contact us for the more updated market reports by area, product and price point.
Info@theaptteaam.com or call us at 786.493.1388 or 786.214.0099 and we will happily connect you with the best of the Magic City.
Sales criteria: $3M and over in Miami Beach up to Bal Harbour, per MLS recorded sales