2021 Best Year for South Florida Real Estate -EVER
2021 will go down as maybe the single greatest year in the long history of South Florida real estate. The past two to three years have seen a massive increase in every possible metric and category, not only year over year but month over month.
The pandemic has acted as a structural market all over the country but especially in South Florida, inverting a soft market to one of the strongest ever seen. The rise of remote work and many companies moving their headquarters to South Florida has been a major factor in this rise as people all over the country are choosing to move to Florida for the year-round great weather and tax-friendly stats.
In the past, South Florida's luxury real estate market was driven by those who had retired, those looking for 2nd homes and investors. This has completely changed as the buyer profile now includes just about everyone. This incredible demand has led to a precipitous drop in inventory and a meteoric rise price over the last two years. While some may see this as the market cooling down, it is in fact looking to stay strong as the high prices will motivate many to sell, keeping the inventory flowing for the incredibly high demand.
Many in the real estate world see this not as a passing fad but a fundamental and permanent change to the South Florida market. The stock market has been incredibly volatile in the time of COVID which has made real estate an even more desirable and secure investment. This has all signs pointing to 2022 being another historic year for South Florida, and Miami, real estate.
Q4 2021 Recap - Miami Mainland
The demand momentum across the regions was unprecedented. Lower inventory levels has driven up prices. In Miami mainland, listing inventory plummeted 52.6% year over year to a record low of 4,104. Sales roles 15.8% year over year and 43% from same period two years ago. Month of supply was 2.3 months, 58.9% faster than same time previous year. Median price for Miami increased to $440,000. Plus, market share of bidding wars rose to a four year high of 20.2%.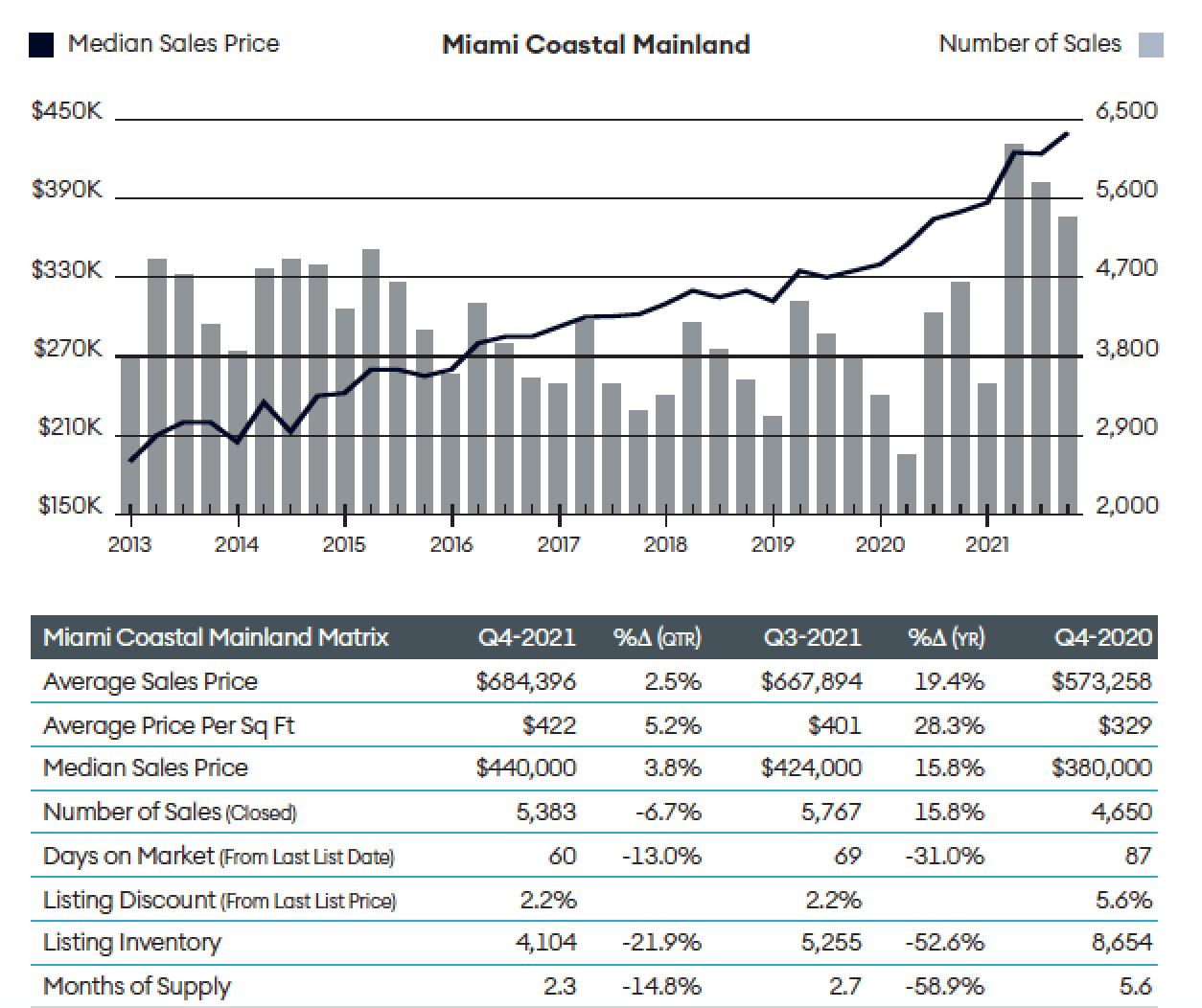 Q4 2021 Recap – Luxury Single-Family Home Coral Gables
Banner year for the upper-tier single-family homes (top 10% of sales) in Coral Gables. The Median price was $5.6M. Days on the Market dropped by 32% to 65 days. Negotiations were harder to come by, with listing discount of 5.3% from last list price. The average size purchased was 6,322 SF.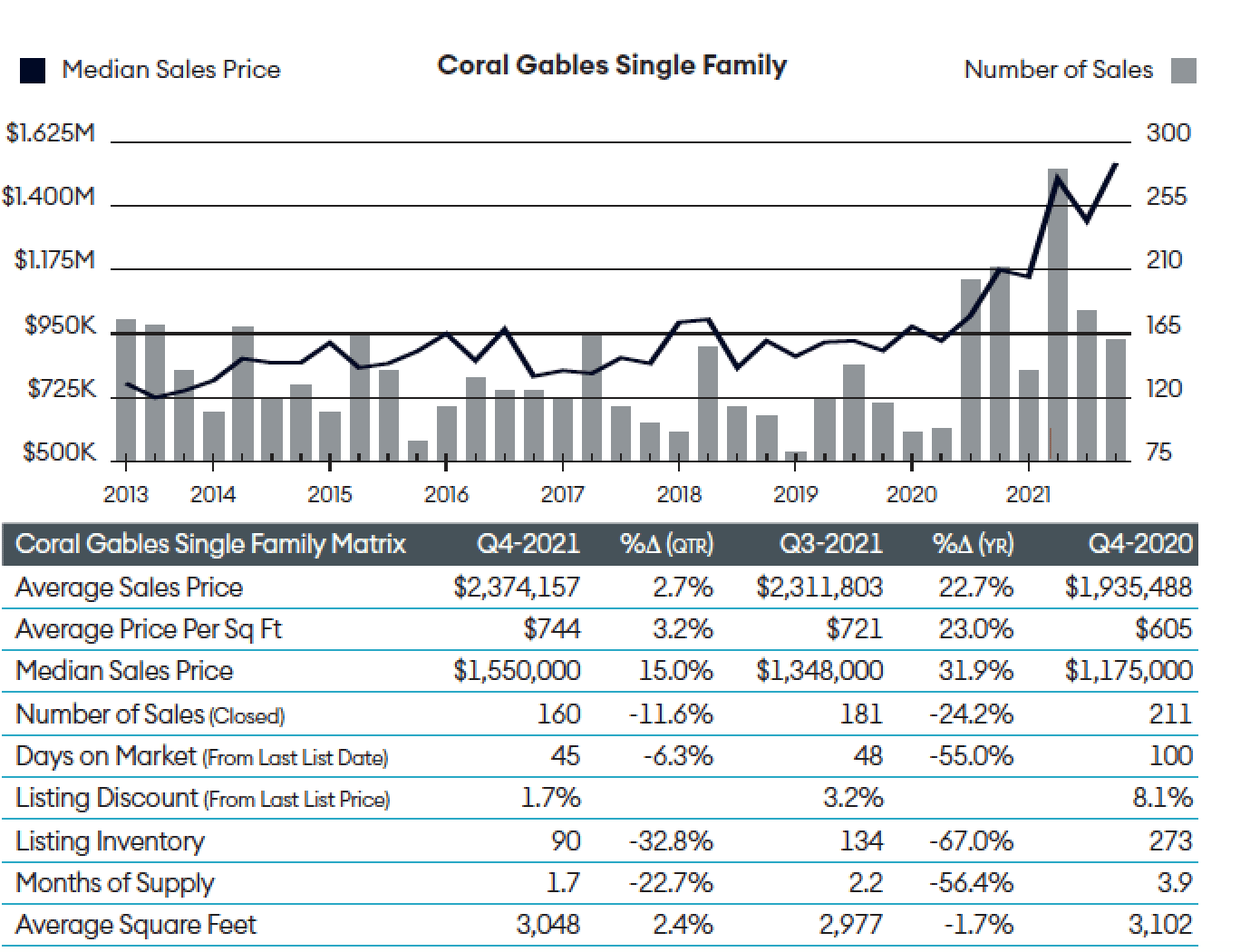 Q4 2021 Recap – Miami Beach Condo & Single-Family Home
Listing inventory plunged 50.7% year over year to 2,967, down 54% below pre-pandemic levels. Conversely, sales surged 40.5% annually to 1,652 and doubled the same period two years ago. The pace of the market was the second-fastest in history. Months of supply was 5.4 months.