Long known as one of the country's most diverse, culturally rich cities, Miami has always proven a hotspot for tourists and an attractive landing place for retirees.

Over the past half-decade, Miami has transformed from a vacation destination into a world-class business hub. On par with New York, London, and Paris, this rise in prominence has also brought with it an influx of new residents—both domestic and international.

The equivalent of a modern boomtown currently with few equals in the U.S., Miami is emerging from the COVID-19 pandemic stronger than ever. New investments, business relocations, and a growing tech community is fueling the city's rise.

And it's all supercharging the region's real estate fortunes. If you're considering entering the South Florida market, below are five reasons why you should invest in Miami real estate.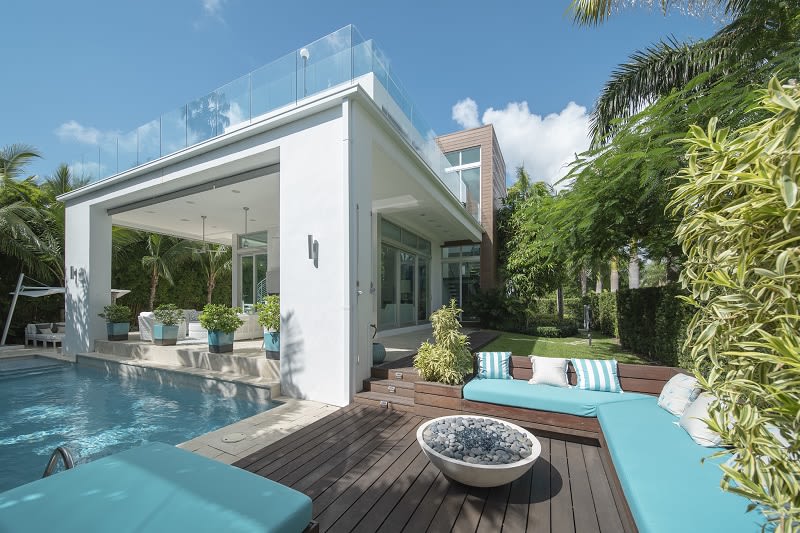 Open for Business
Miami's success as an increasingly influential hub for global business is traceable to Florida's business-friendly climate. The state is often raked at the top of the best for businesses list due to highly favorable tax policies.

For starters, there's no state income tax. Property and sales taxes are relatively low compared to most of the country, and the state's corporate tax and unemployment tax rates are among the lowest in the country.

Several different industries are moving to take advantage of the positive business climate. Private equity firm Blackstone Group has already set up a hub in Miami's urban core. Other relocating firms include Colony Capital, Icahn Enterprises, Palm Drive Capital, and Starwood Property Trust, an affiliate of the Starwood Capital Group.

Legacy investment bank Goldman Sachs is considering moving to South Florida, which cements Miami's growing reputation as a vital global financial hub.

More than just the state's tax policies, Miami is specifically positioned to ensure those companies based here succeed. The city boasts a skilled, incredibly diverse workforce. Its infrastructure is also lauded as one of the best for business, including Miami International, which serves as a direct gateway to Latin America.
An Emerging Tech Hub
One of the business segments gaining the most traction in Miami is information technology. Though it may not be the Southeastern Silicon Valley just yet, the city is well on its way. The city is already home to tech firms such as Alienware, Brightstar, ClearSale, and Open English.

Spurred on by its pro-business, pro-technology mayor Francis Suarez, the city has spent the last two years courting companies looking to relocate from the actual Silicon Valley in California.

Mayor Suarez has engaged with the CEO from Twitter, the former CEO of Google, and is building positive lines of communication with Tesla head Elon Musk.

Regarding the latter, Mayor Suarez has ventured to Las Vegas to see firsthand Musk's The Boring Company's newly constructed transportation tunnels. The mayor is now an advocate for the traffic reduction technology finding a home in Miami.

It speaks to Miami's forward-thinking mindset as it aims to bring top talent and innovation to the city. The area already features a robust community of startups with nearly $2 billion raised in venture capital last year.

Also helping the region serve as an incubator for new ideas is that it's home to over 20 colleges and universities, including Florida International and the University of Miami.

Along with the need for student housing, many of the area's school graduates stick around long-term to take advantage of the opportunities Miami offers, including its cultural diversity and oceanfront lifestyle.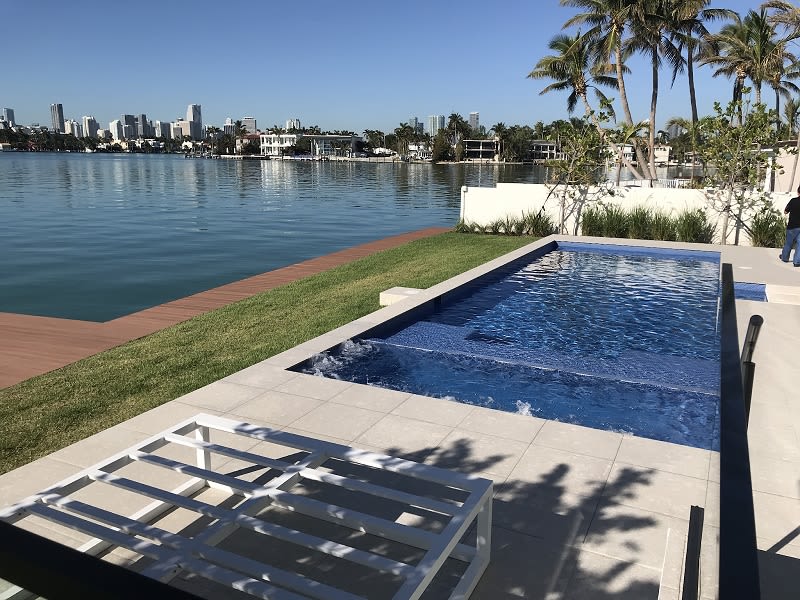 A Housing Market Primed for Investment
New business and investment mean new residents streaming into the market. Regardless of what sector those new employees are in, they have one thing in common—the need for housing.

While that influx has placed a strain on the housing supply, it's also ideal for investment. Entering 2021, active listings for Miami's single-family homes were at a 15-year low. And home prices continue to increase.

Over the past year, home values have increased more than 9% for South Florida as a whole (Miami-Dade, Palm Beach, and Broward Counties). The Miami Metro Area, which includes Fort Lauderdale and West Palm Beach, has increased 7.8%. Forecasts see those values increasing another 9.4% over the course of the next year.

Appreciation in Miami is also among some of the highest in the country. Over the past decade, homes appreciated at an annual rate of 7.3%. With interest rates still near historically low numbers and only a moderate increase predicted through the end of the year, buying remains highly attractive even with rising prices. For sellers, there may never be a better time to list a property.

However, Miami's real estate fortunes often rise and fall with the condominium market. Right now, they're rising.
The condo market, which currently accounts for roughly half of all luxury home sales in Miami, has picked up the slack left by the absence of single-family homes.

As an investor, that's excellent news. Miami is very much a rental-heavy city. Roughly two-thirds of residents here rent their homes—a sharp contrast to the rest of the county, where a similar majority own their home.

The incoming population, particularly with the tech growth, skews young. Flushed with cash and squeezed by the hyper-competitive housing market, renting is a viable and sometimes the only option for them.

With the work from home experiment proving to be a more permanent fixture, the youth movement is looking for high-rise, luxury accommodations with room to spare.

Two other factors that aid in Miami's investment potential are its geographic limitations and the sizable retiree population. With the former, there's only so much room to build new housing, which is how Miami has grown into one of the country's densest urban cores.

The retirees also impact the housing supply as the minimal turnover in homes means less opportunity for residents and adds to the region's high rental rates.
A Decidedly International Vibe
Arguably one of the United States' most international cities, those who call Miami home are an incredibly diverse group.

With representation worldwide, roughly 55% of the city's population were born outside of the U.S. That cross-section of ethnicities and nationalities thrive in a city that values culture and heritage just as much as it does money and success.

While that brings with it plenty of foreign investment—countries as varied as Argentina, Brazil, Britain, China, and Russia are represented here—it also supports a large contingent of ex-pats, business transplants, short-term labor, and, of course, tourists.

As recently as 2018, the city saw nearly 25 million visitors come through the city. Although the 2020 pandemic curbed travel, with vaccinations on the rise and travelers the world over yearning for a semblance of normalcy, you can expect Miami's tourism to boom like never before.

The diversity also positions Miami as a sought-after destination for young Americans looking for International influence without leaving the states. This adds to the city's youth, most notable in its college-age and 20-something population.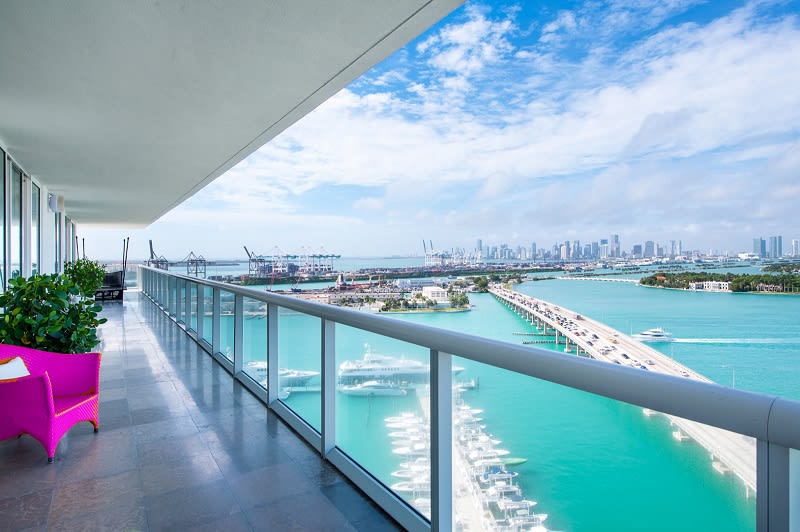 Idyllic Year-Round Weather
Miami's comfortable tropical climate year-round means temperatures rarely rise above 90 degrees or fall below 60 degrees.

You could do worse, such as the long bitter winters of New York and Boston or the long oppressive summers of Dallas or Houston.

That consistent climate gets you a full calendar of outdoor activities and a never-ending procession of tourists and vacationers. The climate also fuels a highly desirable quality of life.

Miami is a city on the move, and there are many amenities for its residents to enjoy. Key among them is the city's world-class beaches and its abundance of water. The area also has several top-rated golf courses and a short drive to so many more.

The cruise ship industry is massive in Miami as well, and those coming and going often spend more than a few days on the front or back end of their voyages.

The strategic location that influences the region's climate also places Miami at the doorstep of the Caribbean and Latin America.

Ultimately, this translates to a consistent stream of short-term renters, further expanding an investors' ROI potential. Whether renters arrive for the beaches, boating, cruises, or any of Miami's outdoor activities and cultural events, living accommodations are always in demand.

Ready to explore the best of Miami real estate? Contact the APT Team today to start your home buying or selling journey. From Miami Beach condos and real estate to Coconut Grove or Coral Gables homes for sale, allow our team's experience and expertise to be your guide to the South Florida luxury real estate market.