FAST TRACK. At 130 MPH, Brightline made history.
During its testing runs to open Orlando, Brightline clocked 130 miles per hour to become the fastest train in South Eastern United States and in Florida.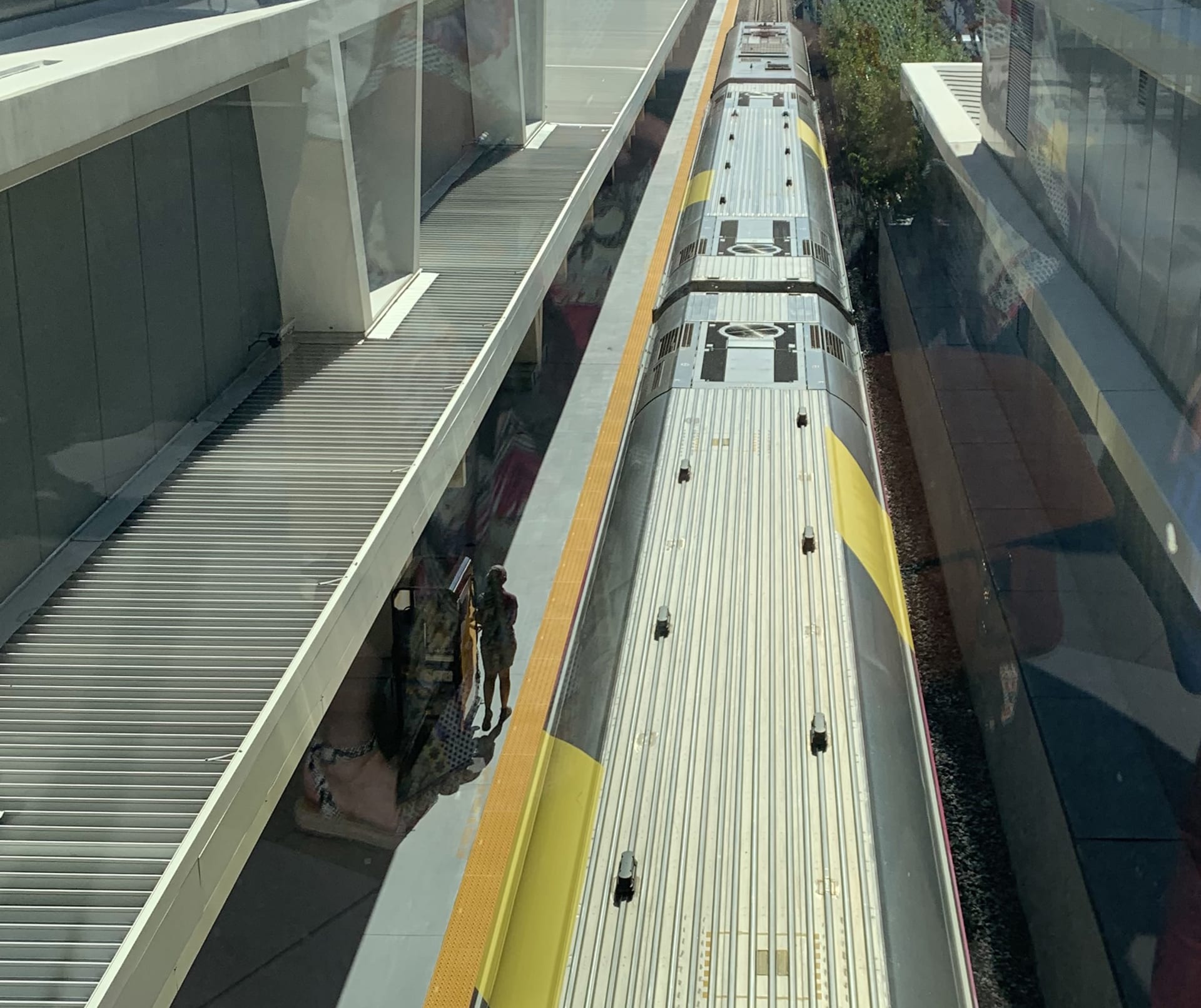 Brightline broke the record on the stretch from Orlando International Airport and Cocoa, Florida on March 13th, becoming the fastest train in the region. The route to connect South Florida to Orlando is about 90% complete, pending maximum speed and further safety tests. Once transporting passengers, Brightline trains will travel at 2 miles per minute or 125 mph, except on the Orlando Airport-Cocoa stretch on which trains will reduce to 110 mph.
Traveling from Miami to Orlando on Brightline will be about half-an hour less than by car.
Brightline is a high-speed passenger rail service that operates in Florida, United States. It is currently the only privately owned and operated intercity passenger rail system in the country. The Brightline rail service connects the cities of Miami, Aventura, Fort Lauderdale, Boca Raton and West Palm Beach. It will soon connect to Orlando with the Phase II expansion, with plans to expand to other cities in Florida and beyond.
In addition to its passenger rail service, Brightline has also launched a new business called "Brightline Trains & Real Estate" which aims to develop mixed-use real estate projects around its train stations. These developments will include residential, commercial, and retail spaces, making use of the valuable real estate around the stations.