Miami has long been a hotspot for adventure-seeking foodies with its strategic location and vibrant, culturally rich ethnic communities.

With the city's deeply rooted Cuban scene leading the way, Miami is best known for its fusion of Latin and Caribbean cuisine. But the city plays host to a mix of flavors that features everything from French and Mexican to Asian and classic American.

Until recently, many of Miami's most famed restaurants and dining experiences were either homegrown or established by chefs and ex-pats streaming in from Latin American.

However, COVID-19 turned the county upside down and helped turn Miami into a culinary hub—arguably one of the fastest-growing food destinations in the world. One of the best, too.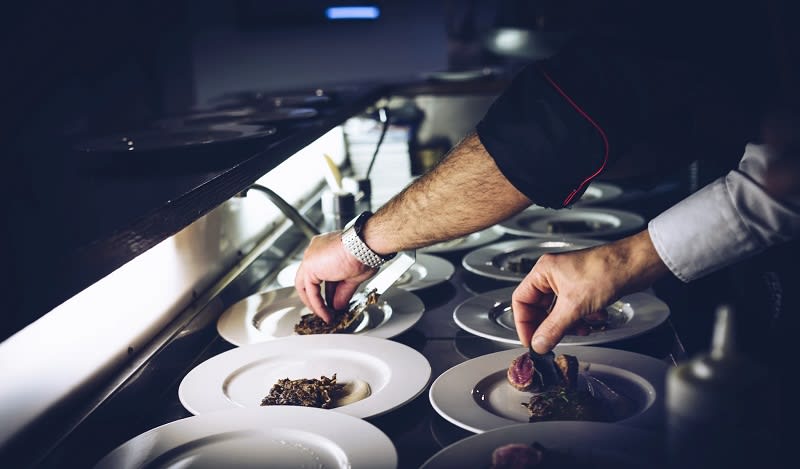 A Solid Foundation
Anchored by Latin and Cuban cuisine, Maimi is a favorite for tourists and transplants alike who appreciate unique tastes that are hard to find anywhere else in the U.S.

One advantage that Miami has over other domestic cities is its authenticity.

Little Havana is teeming with life and energy. Restaurants, bars, and coffee shops in this distinctive neighborhood offer a direct link to the island nation. One of the most popular is Versailles Restaurant, serving genuine Cuban cuisine for the past 50 years.

Other Cuban-centric experiences elsewhere in the city include the casual Enriqueta's Sandwich Shop in Edgewater and Caja Caliente a few blocks to the north.

What may be surprising to some outsiders—but not to those in the know, considering Miami is a city that warmly welcomes all comers—is the robust Mexican food scene. Wherever you venture—Little Havana, South Beach, Downtown Miami, or the Design District—there's an authentic Mexican dining experience waiting around the corner.

Highlights of Miami's standout Mexican flavors include the South Florida mini-chain Coyo Taco, HUAHUA'S Taqueria in South Beach, and Mi Rinconcito Mexicano in Little Havana.

Of course, we can't leave out Miami's trademark glitz and glamour, which extends to many celebrity-chef-hosted eateries and upscale hotel-based fine dining. In some cases, opulent might prove a better word.

If you don't know the name Jean-Georges Vongerichten, you'll never forget it after venturing to Matador Room located in The Miami Beach EDITION, which offers a French interpretation of Latin American cuisine.

For the fête set, any number of Miami's lauded hotels are an ideal place to see and be seen. But they also house some of the city's best, high-end dining. Hakkasan (Chinese cuisine) and Scarpetta (Italian cuisine), and Stripsteak (a steakhouse, of course) all feature at the Fontainebleau in Miami Beach. Head to the Four Seasons for The Surf Club Restaurant—the first such Miami establishment from Michelin-starred chef Thomas Keller.

If you're craving Asian fare, Pao by Paul Qui serves modern dishes with ocean views at Faena in Miami Beach. Faena also features Los Fuegos by Francis Mallmann, an open-fire kitchen specializing in ultra-luxe surf and turf.

From the high-end to the low-key, food trucks and brunch are staples in the Miami food scene and highlight just how diverse the dining options are in the city.

While we can't name every truck that serves up quick, delicious dishes, we can tell you to be on the lookout for Ms. Cheezious, which takes grilled cheese to the next level, Venezuelan- influenced Amaize, and Mediterranean favorite Moty's Grill.

To simply find some of Miami's largest contingent of food trucks on any given day, head to The Wharf Miami or Wynwood Art Walk Block Party.

And, as promised, for the Sunday brunch crowd, you'll find upscale French at Bagatelle in Miami Beach, excellent Southern fare at Jackson Soul Food in Historic Overtown, and Balans at the pedestrian-friendly Lincoln Road Mall in South Beach.

Miami's food scene isn't just about tastes, though. The city's ambiance and abundance of water only add to the experience. If you want a table with a view, there are few better spots than The Lido Bayside Grill at The Standard, The Rusty Pelican on the Rickenbacker Causeway, or Whiskey Joe's Bar & Grill at the Rickenbacker Marina, or Garcia's Seafood Grille & Fish Market located in Downtown Miami.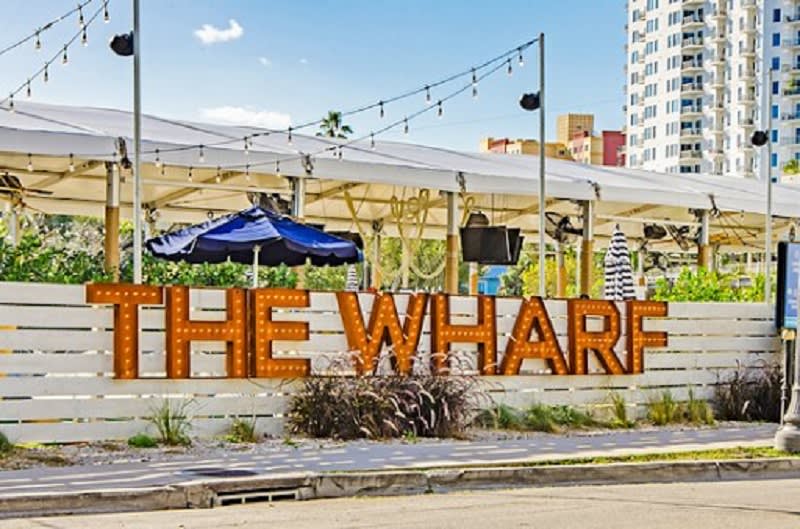 (Credit: TripAdvisor)
A Culinary Migration
With that as a foundation, Miami could undoubtedly rest on its dining laurels. The list above only represents a tiny sample of what's on offer throughout Miami and South Florida. The ongoing COVID-19 pandemic, however, has brought Miami a restaurant renaissance.

Those flocking to Miami en masse bring their culinary creations with them. And they're migrating from one of the most famous food towns in the world—New York City.

To say that the pandemic has proven difficult for New York is an understatement. Broadway has been dark for over a year. Residents have moved to the suburbs and outlying areas of New York's boroughs for space and a fresh start away from a locked-down city. The city's vaunted bar and restaurant and nightlife scenes have been devastated.

Due mainly to New York's strict COVID-19 restrictions, many of the city's most famous eateries have been shuttered, dealing in take-out and delivery, or, more recently, allowing a minuscule number of patrons. Barely enough to make ends meet—pay employees or pay the rent.

Enter Florida.

Since September of 2020, Florida has been primarily open for business when Governor Ron DeSantis lifted business restrictions at that time. Although restaurants can independently choose to enforce restrictions beyond state guidelines, through fall, winter, and now spring, Florida saw no wide-scale shutdowns.

That includes its restaurants, which over the past six months have been operating at 100% capacity. In fact, Miami has seen its dining establishments operating at a greater capacity than the vast majority of the United States—even states with limited restrictions similar to Florida.

Many of New York's top chefs and restaurateurs took notice and laid down plans to fly south and set up shop throughout Miami.

In fact, instead of explaining the phenomena, it's easier to simply show you the latest and greatest restaurant that is either open or set to open in Miami over the coming months.
Harlem staple Red Rooster opened a Miami location in December.
Major Food Group opened Carbone at the beginning of the year and have plans for three more establishments later in the year
The Altamarea Group opened Osteria Morini in February
Well-known Korean steakhouse Cote also opened here in February
New York-based sushi chain Kissaki is opening two Miami locations, the first of which opens in the fall.
Other restaurants slated to open within the next 12 months include Almond and Roberta's Pizza, La Goulue, and Sant Ambroeus.

That's all in addition to the New York restauranteurs who've traveled to Miami during the course of the pandemic seeking real estate for new establishments. In some cases, due to the uncertainty of when New York will be again fully open for business, owners who had plans for new spots in New York City are shifting them to Miami.

The migration is coming in from elsewhere too. Miami is siphoning businesses from California and Canada and other food-centric hotspots where uncertainty and slow to reopen restrictions hamper food, beverage, and hotel business.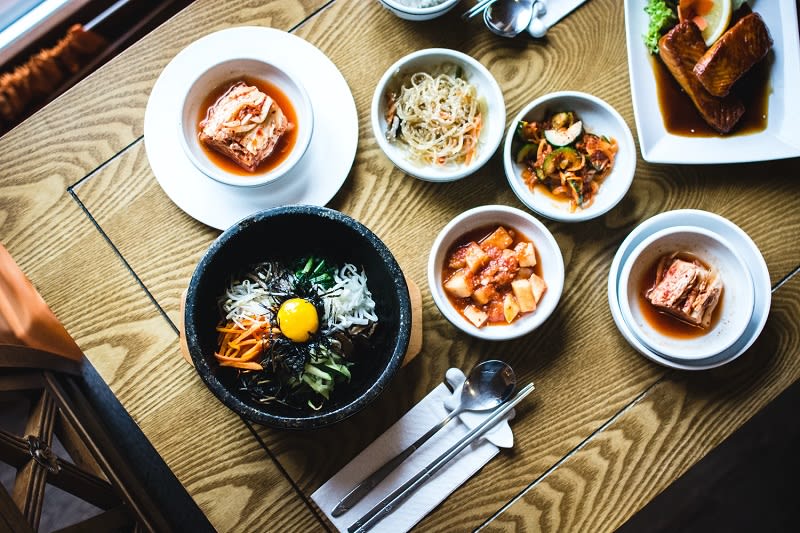 A Bright Future
If you're a food lover, the future is exceptionally bright in Miami. Not only is the influx of spectacular eateries adding to an already incredible dining scene, but they also continue to reinforce the city as a sought-after, world-class destination. (It doesn't hurt that in addition to all of the culinary openings, the jet-setting Formula 1 circuit is bringing a Grand Prix to race around Miami's Hard Rock Stadium in 2022.)

Not just for restaurateurs either. But for tourists looking to break their cabin fever. Businesses are aiming to be where top talent and a growing international market are developing. And for those looking to get a fresh start, a YOLO moment after the uncertainty of last year's pandemic.

Miami's emergence as a culinary hub is simply one example of its emergence as a world-class city—on equal footing with New York, London, and Tokyo.

It's an outstanding place to live, and work, and play. And coming out of the pandemic, it's never been a better time to invest in Miami area real estate.

Rest assured that no matter where you choose to lay your claim—Little Havana, South Beach, Downtown Miami, The Design District, Historic Overtown—there will be an outstanding restaurant nearby.

Ready to explore the best of Miami real estate? Contact the APT Team today to start your home buying or selling journey. From Miami Beach condos and real estate to Coconut Grove or Coral Gables homes for sale, allow our team's years of experience and expertise to be your guide to the South Florida Luxury real estate market.