Amid its glitz and glamour, Miami is an incredibly family-friendly place to call home. There are the beaches, several of which promote an atmosphere that caters to kids and their parents. The city also features museums galore and numerous opportunities for arts and crafts, supplying immersions into the region's cultural richness and diversity.

As one might expect, in such a dynamic, family-friendly location, the schools in and around Miami feature numerous facilities and institutions representing some of the state's top educational opportunities. Miami is truly an educational hotspot, boasting nearly 20 colleges and universities, along with many of the state's most exemplary public and private schools. The region's private schools, many of which are located in and around Coconut Grove, Coral Gables, and Palmetto Bay, are highly regarded.

If you're considering Miami as you and your family's future home, here are the top private schools for Pre-K to grade 12 in the Miami area that stand out among all the others.


1. Belen Jesuit Preparatory School
Miami
Originally founded by Queen Isabel II of Spain in 1854, Belen Jesuit Preparatory School possesses a lineage unmatched by other Miami educational institutions. With roots in its original home of Havana, Cuba, Balen is genuinely an international school.

Belen's Miami home was established in 1961 as an all-boy school and remains that way today. The current day campus sits on 33 acres and includes a technology and innovation center, multi-media center, numerous athletic facilities, and a center for the performing arts.

The all-boys school serves grades 6 through 12 with a total enrollment of nearly 1,400 students and an 11:1 student-teacher ratio. The refined curriculum features 28 AP courses and 43 Honors courses. Over the past three years, graduates of Belen have been accepted into Harvard, MIT, and Yale.
2. Carrollton School of Sacred Heart
Coconut Grove
Initially founded in 1961, Carrollton School of Sacred Heart is an all-girls school long regarded as one of Miami-Dade County's finest institutions, among both private or public institutions. The only one of its kind in Florida, the school serves grades Pre-K through grade 12.

The school's home is equally unique. Built in 1918, El Jardin is a Mediterranean-style home listed in the U.S. Register of Historic Places. It overlooks Key Biscayne Bay and offers its students an idyllic location to learn in Southwest Coconut Grove.

The Catholic-based curriculum provides students a morally centered foundation across both its academic and athletic offerings. The school's enrollment is approximately 850 students across all grades, with a student-teacher ratio of 8:
3. Gulliver Preparatory School
Kendall/Pinecrest/Coral Gables
Gulliver Preparatory School has been serving Southeast Florida for over nine decades. The school first opened as Gulliver Academy in 1926, and over subsequent years, evolved into the Gulliver Preparatory School in the mid-70s. Today, Gulliver Prep serves more than 2,200 students across its four campuses, one of which includes Coral Gables.

Encompassing grades Pre-K through 12, Gulliver is a genuine college preparatory institution with its course list featuring honors and advanced placement classes, as well as those from International Baccalaureate. Another unique offering is dual enrollment opportunities at three higher education institutions, including Florida International University, Miami-Dade College, and the University of Miami.

Often rated as one of Florida's top private high schools, Gulliver provides students a personalized setting for learning at each campus. The average class size hovers at around 16 students per class, with an overall student-teacher ratio of 8:1.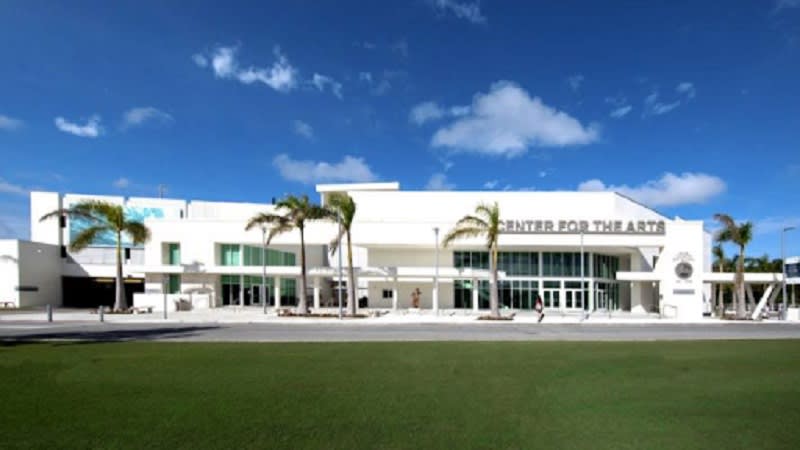 (Credit: Miami Country Day School)
4. Miami Country Day
Miami Shores
With a history that dates back over 80 years, Miami Country Day School stands as one of Miami's most well-regarded educational institutions, public or private. Serving grades Pre-K through 12, the school provides students one of the most complete academic curriculums in the state, including college prep classes and study abroad programs.

Miami Country Day is deeply committed to the arts. The commitment and focus culminate on-site at the Center for the Arts. This state-of-the-art dedicated facility provides students a place to explore artistic expression in dance, music, and theater. However, The Center for the Arts is just one such specialized facility part of Miami Country Day's one-of-a-kind campus.

The ultra-modern school gives students every opportunity to excel. The school offers 240 courses and 60 electives. Much like the city it calls home, Miami Country Day is also a very international school: the student body includes students from 44 countries across the globe.
5. Palmer Trinity School
Palmetto Bay
Regularly lauded as one of Miami's - and the state of Florida's - top Christian high schools, Palmer Trinity School is an episcopal school that prides itself on providing students a fully formed educational experience. The school sits on nearly 60 acres in Miami's Palmetto Bay, which makes sense considering their wide range of opportunities they provide for students.

Including 68 student clubs and honor societies, 47 athletic teams, 38 performing arts classes, 30 global travel opportunities, and 27 AP classes, the school is committed to providing students with diverse, well-rounded educational experiences. The school's student-teacher ratio is 14:1, with nearly 70% of the faculty possessing advanced degrees.

The school is incredibly diverse, as the student body consists of students from over 35 countries, and more than half speak two or more languages. Palmer Trinity includes 770 students across grades 6 through 12 and focuses their efforts towards a broad range of disciplines.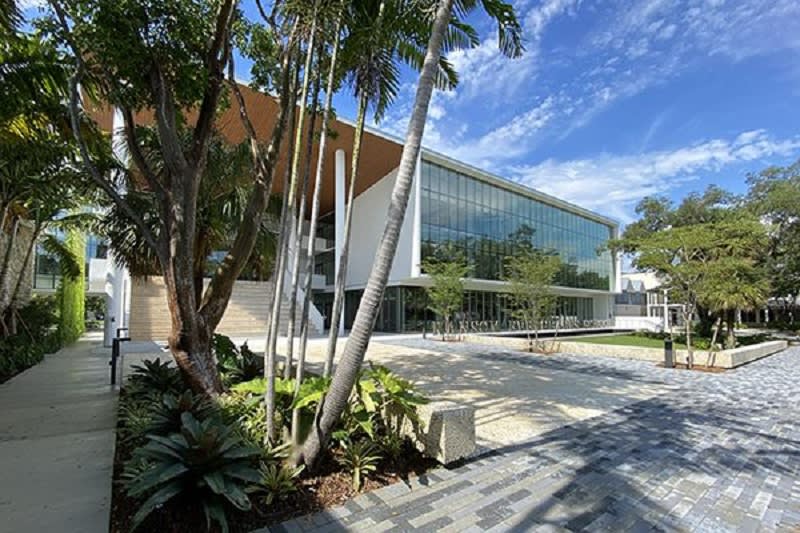 (Credit: Ransom Everglades School)
6. Ransom Everglades School
Coconut Grove
Recognized as one of Florida's best private high schools in many ways, the Ransom Everglades School is also one of Miami's oldest private institutions. Originally founded in 1903, Ransom features two campuses in Coconut Grove, an expansion since its inception. The Middle School serves grades 6 through 8 and is located in Northeast Coconut Grove, while the grade 9 through 12 Upper School sits in Southwest Coconut Grove.

Ransom Everglades School is lauded for its immersive and innovative college-level curriculum. The aim is to fuse traditional teaching methods with modern-day technology and tools, which results in the 117-year old institution holding firm to its roots while still looking forward to the future.

Total enrollment at Ransom Everglades is over 1,100 students across both campuses. The average class size is 14, and the overall student-teacher ratio is 10:1. Staff tenure averages 20 years, with 75% of those teachers and administrators holding advanced degrees.
7. Riviera Schools
Coral Gables and Miami
Founded in 1950, Riviera Schools has a long-standing tradition of educating and preparing Miami-Dade children for life's challenges. Split across two campuses, with the Riviera Day School in Coral Gables as the city's oldest independent school and the preparatory school located in Miami, these schools serve grades Pre-K through 12.

Consistently ranking among the top private schools in the state of Florida, Riviera offers students a comprehensive educational experience that is equal parts challenging, enriching, and inspiring. It's also a profoundly international school too. The student body includes students from 58 countries. Total enrollment across both campuses is over 825 students, with each one receiving a personalized educational experience. Riviera boasts a student-teacher ratio of 9:1.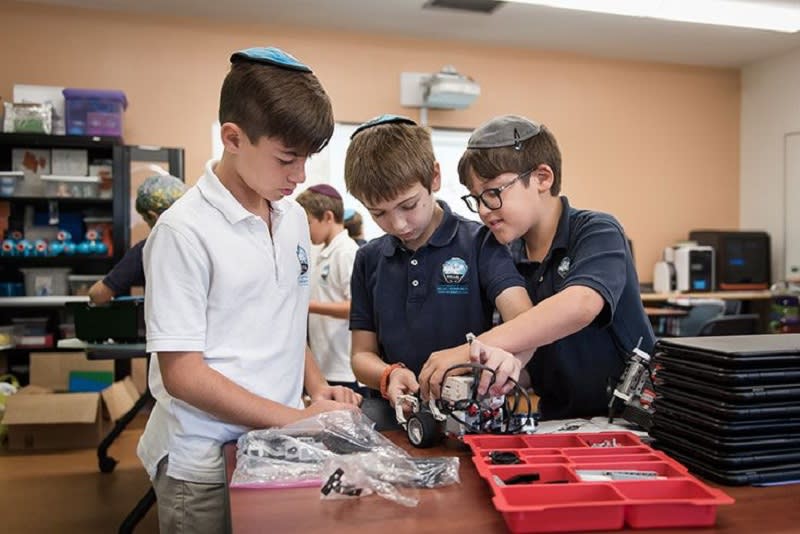 (Credit: Scheck Hillel Community School)
8. Scheck Hillel Community School
North Miami Beach
The Scheck Hillel Community School in North Miami Beach is celebrated as one of Florida's best Jewish-based schools and one of the top private schools of any kind in Miami. Established in 1970, the Scheck Hillel School has served Miami-Dade for half a century, focusing on preparing its students for the complexities of the modern world.

Scheck Hillel serves grades Pre-K through 12 across its three schools on a 14-acre campus which features a 115,000 square foot athletic complex. Scheck Hillel's annual enrollment includes nearly 1,200 students across all grades, including 20 counties and ten different languages, and features opportunities to study in Israel. The student-teacher ratio is 6:1.

Looking past the statistics, Scheck Hillel Community School is more than just a landmark Miami institution; it is also one of the world's largest Jewish day schools. This is a stand-out achievement in and of itself.
9. Stephens Episcopal Day School
Coconut Grove
For those seeking a school that caters to early educational development, St. Stephens Episcopal Day School affords those that attend from grades Pre-K through 5 a fun, immersive, and enriching experience.

St. Stephens has been a Miami institution since 1958, initially serving its church families but later expanding to those across the community. The school prides itself on a personalized, intimate educational experience with a student-teacher ratio of 6:1.

The modern-day curriculum features opportunities to explore beyond the classroom, including field trips to Fairchild Botanical Gardens, Key Biscayne Nature Center, St. Augustine, and Seacamp. Annual school events include All Saints Day, Blessing of the Animals, the St. Stephens Book Fair, Carnival, the Christmas Pageant, and Field Day.
10. Westminster Christian School
Palmetto Bay
Our final top private school in the Miami area is Westminster Christian School, regularly ranked as one of South Florida's five best Christian schools. Originally opened in 1961 with only 12 students, current-day Westminster serves students from grades Pre-K through 12 with a total enrollment of over 1,250 students.

The school's core values include collaboration, innovation, integrity, and service and provide its students with a rigorous, biblically-based academic program with plenty of opportunities to explore the arts, athletics, and technology. Westminster offers 27 AP courses to its high school students.

Westminster's Palmetto campus is one of the best learning environments in South Florida. Home to all grades, the campus also includes multiple athletic facilities, the TIDE Center focused on technology, innovation, design, and engineering, the WorldWonder Nature Center, and The Lighthouse, the school's performing arts center.


Ready to explore the best of Miami real estate and take advantage of the world-class private institutions for your family? Contact the APT Team today to start your home buying or selling journey. From Miami Beach condos and real estate to Coconut Grove or Coral Gables homes for sale, allow our team's years of experience and expertise to be your guide to the South Florida Luxury real estate market.
* Header Image Credit: Niche