Dolce & Gabbana and JDS Development team up
Dolce & Gabbana has teamed up with JDS Development Group led by Michael Stern to build a super high rise in Miami Brickell. JDS Development Group, specializes in transformative, slick and record-breaking developments like 111 West 57th Street, the world's slimmest skyscraper.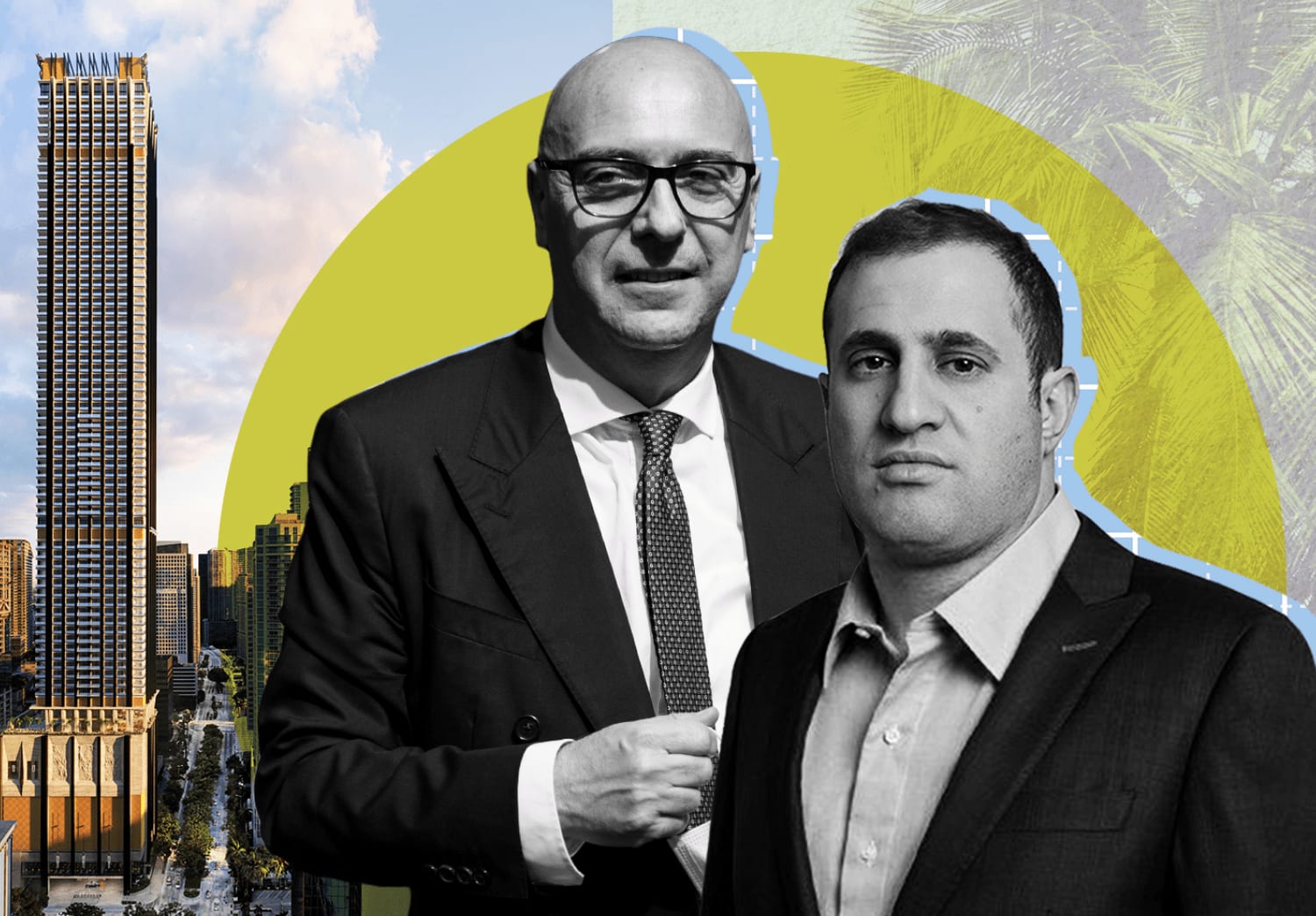 Alfonso Dolce and JDS Development's Michael Stern with a rendering of 888 Brickell (JDS, Getty via The Real Deal)
JDS Development is known to be "skyline disruptors" so we can't wait what they are going to deliver with Dolce & Gabbana.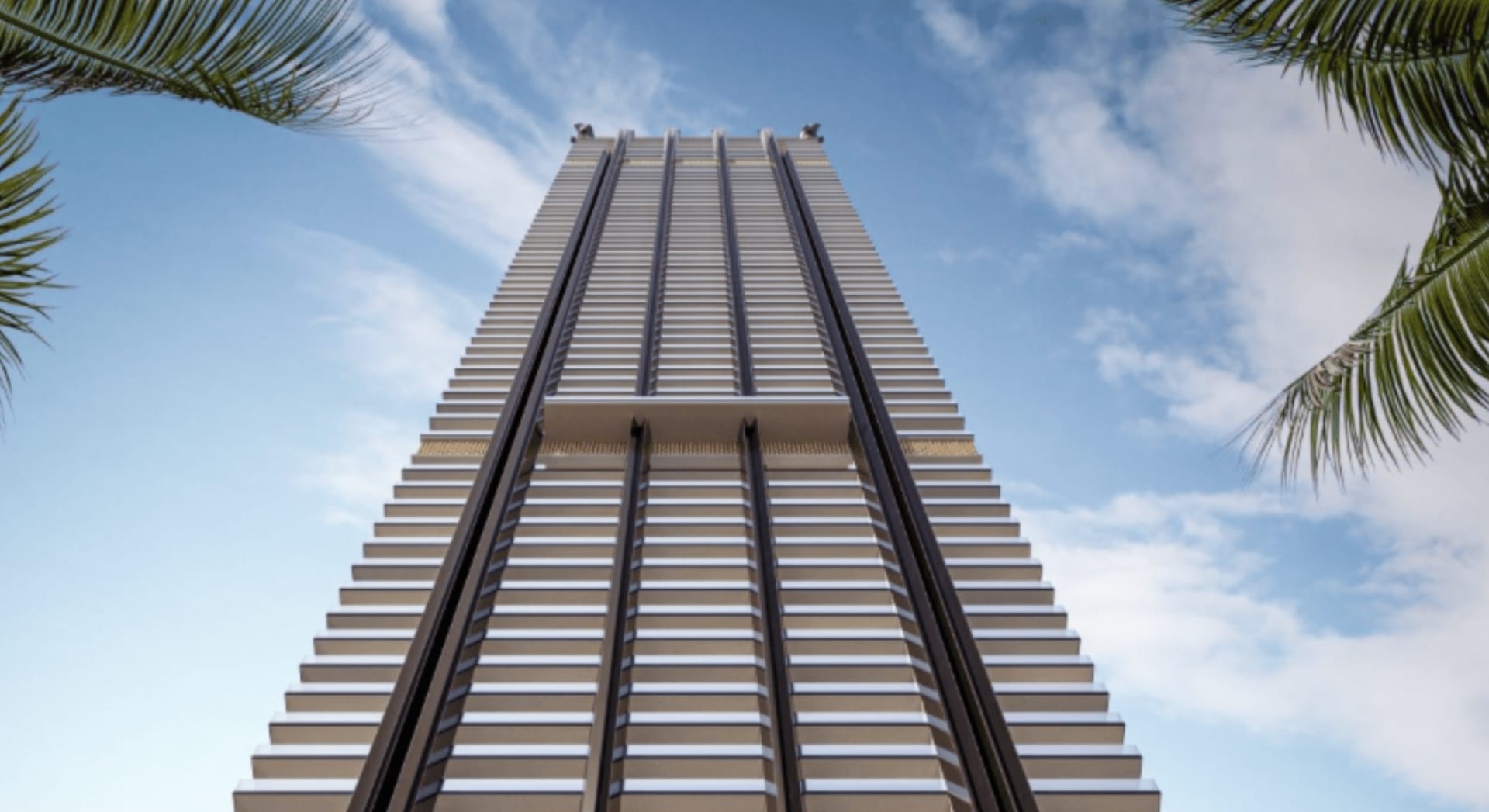 This super tall building will be a hybrid hotel and luxury condo
This super tall building will be a hybrid hotel and luxury condo in the heart of Miami's Brickell area. The building is most probably going to be occupy the former JDS' 888 Brickell project, which was previously going to be a Major Food Group branded tower. It was going to be a 90-story building called The Major. Who knows why JDS and MFG parted ways. It could be that they have different visions, business models or that they simply want to work in different locations. Major Food Group has teamed up with Terra and One Thousand Group to do the super exclusive Villa Residences with helipad and Carbone style dining experience (Major Food Group owns Carbone) in Edgewater Miami.
At 1,049 feet tall, the branded tower could become among the tallest in Miami

What can we expect from Dolce & Gabbana and JDS?
We can probably expect something shimmering with lobby interiors boasting a design that is in line with the iconic Dolce & Gabbana's style.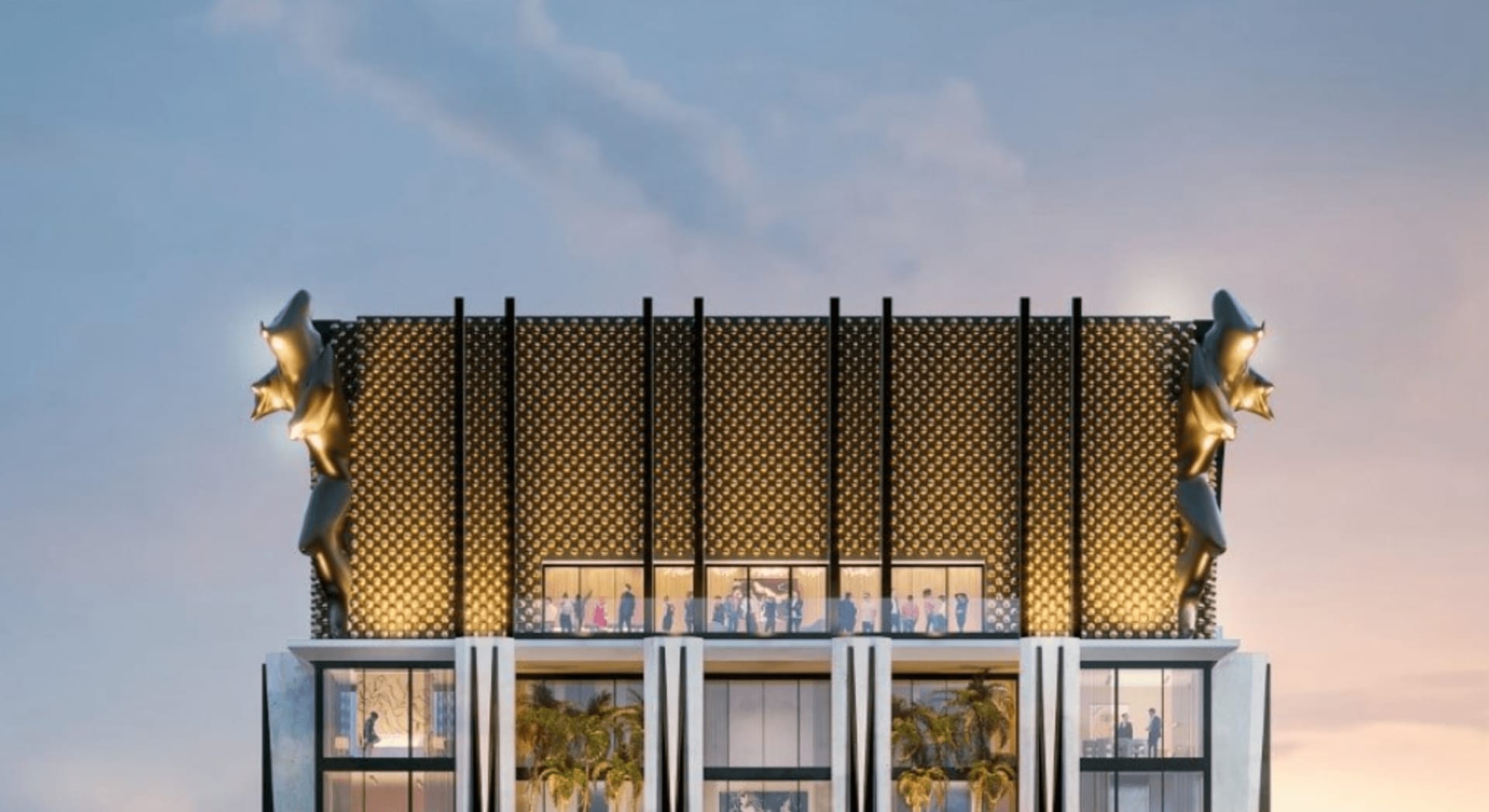 As for the architecture, let's take a closer look
"The façade features an elegant and restrained combination of ivory travertine, and glossy black steel beams that give the building an expressly vertical appearance, setting it far apart from its neighbors. Towards street level, the building dons a gold beaded "necklace" that brings a warm luster and brilliant shine to the property.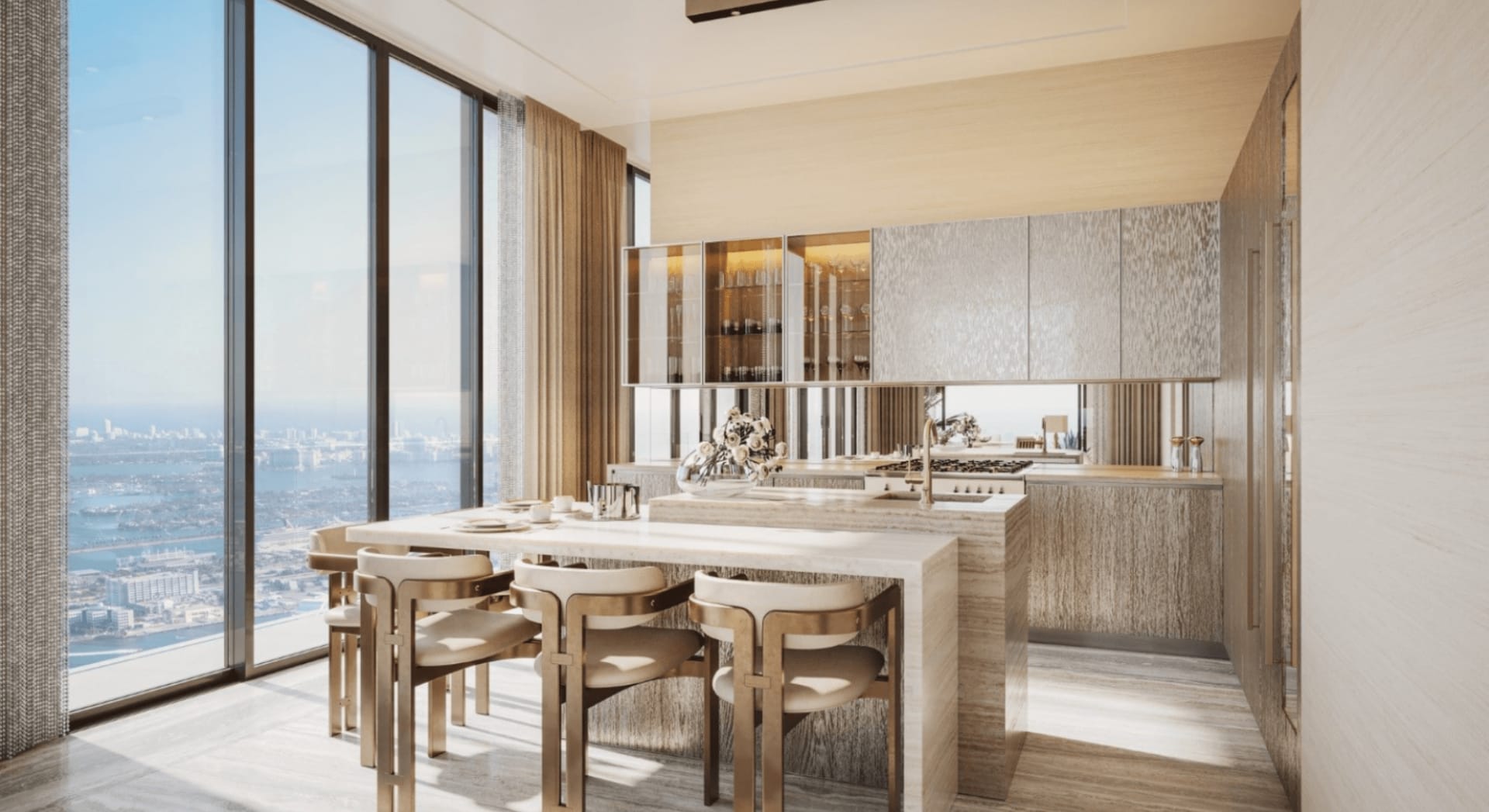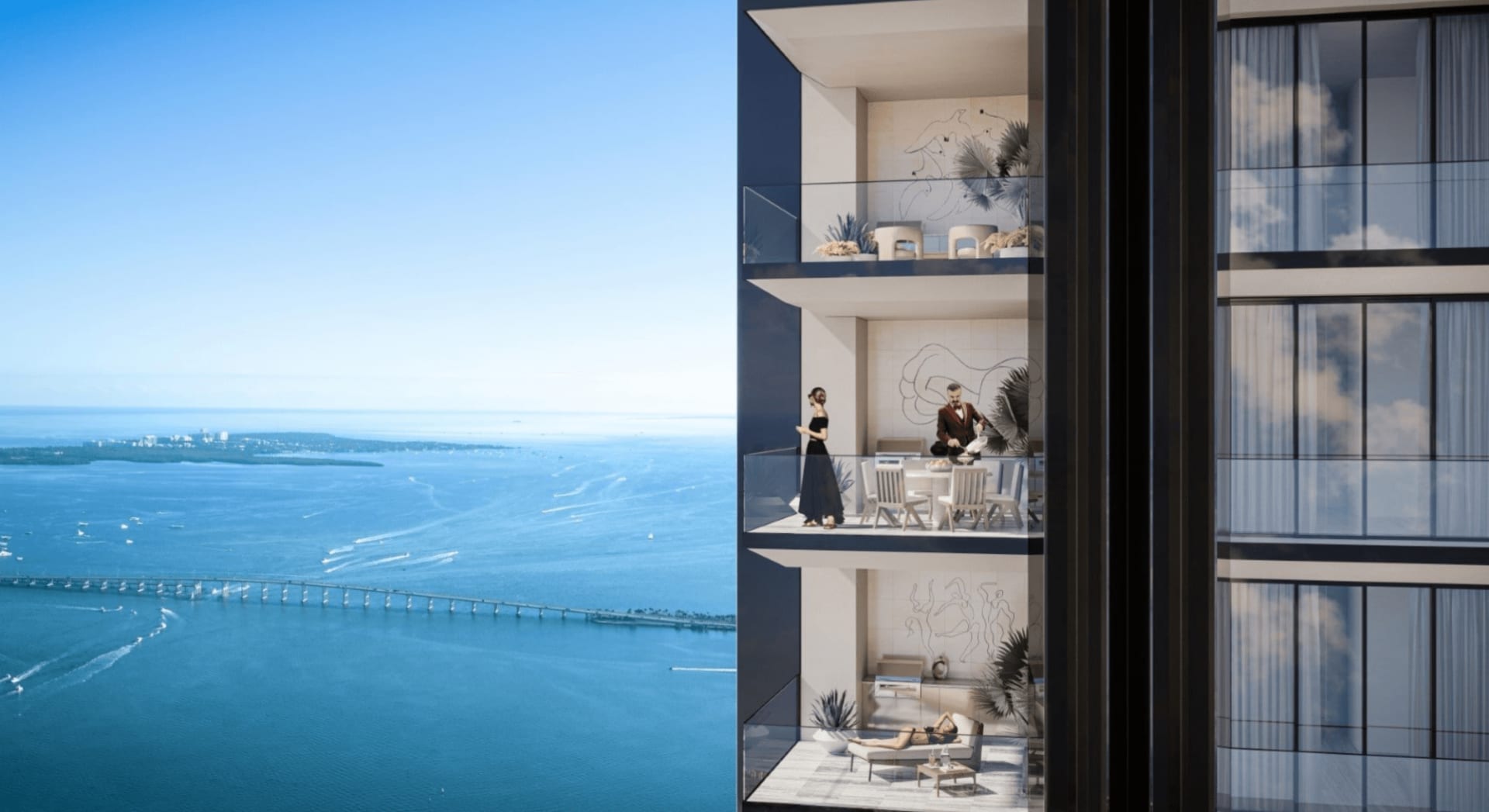 Not your average condo-hotel
There will be 259 turnkey, hybrid residences, ranging from 1-4 bedrooms. All will be curated by William Sofield of Studio Sofield, decorator of Park Grove's residence kitchens and primary bathrooms of Park Grove.
From private residences to private suites
"Conceived and designed as fully hybrid layouts, each 888 Residence utilizes a "lockout" function between the two main entry points, allowing for seamless conversions between a private residence, hotel suite, and/or hotel room. Within each residence is a discreet internal door that, when opened, creates a spacious private, multi-room residence, and when closed, a 888 Room and 888 Suite".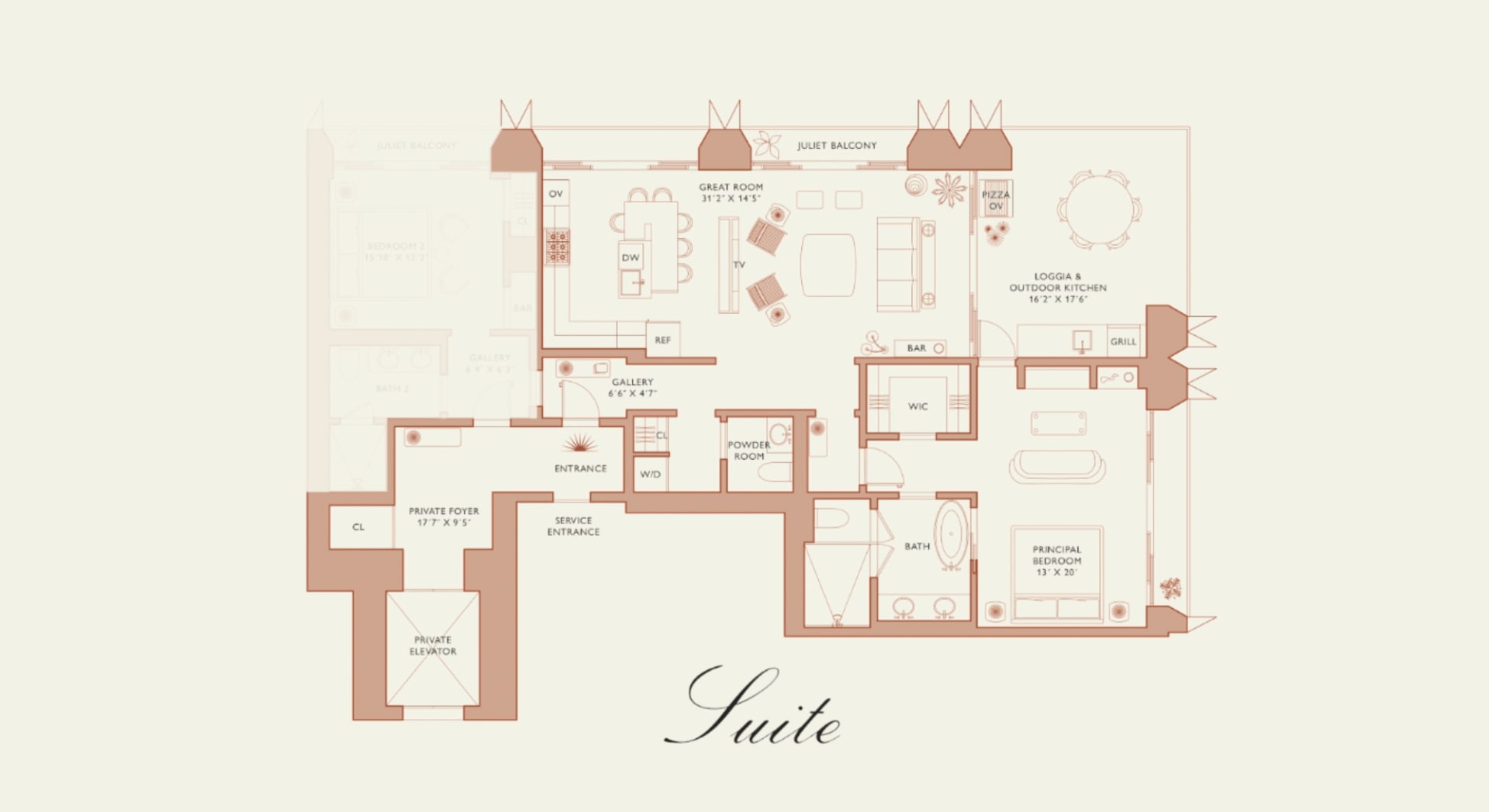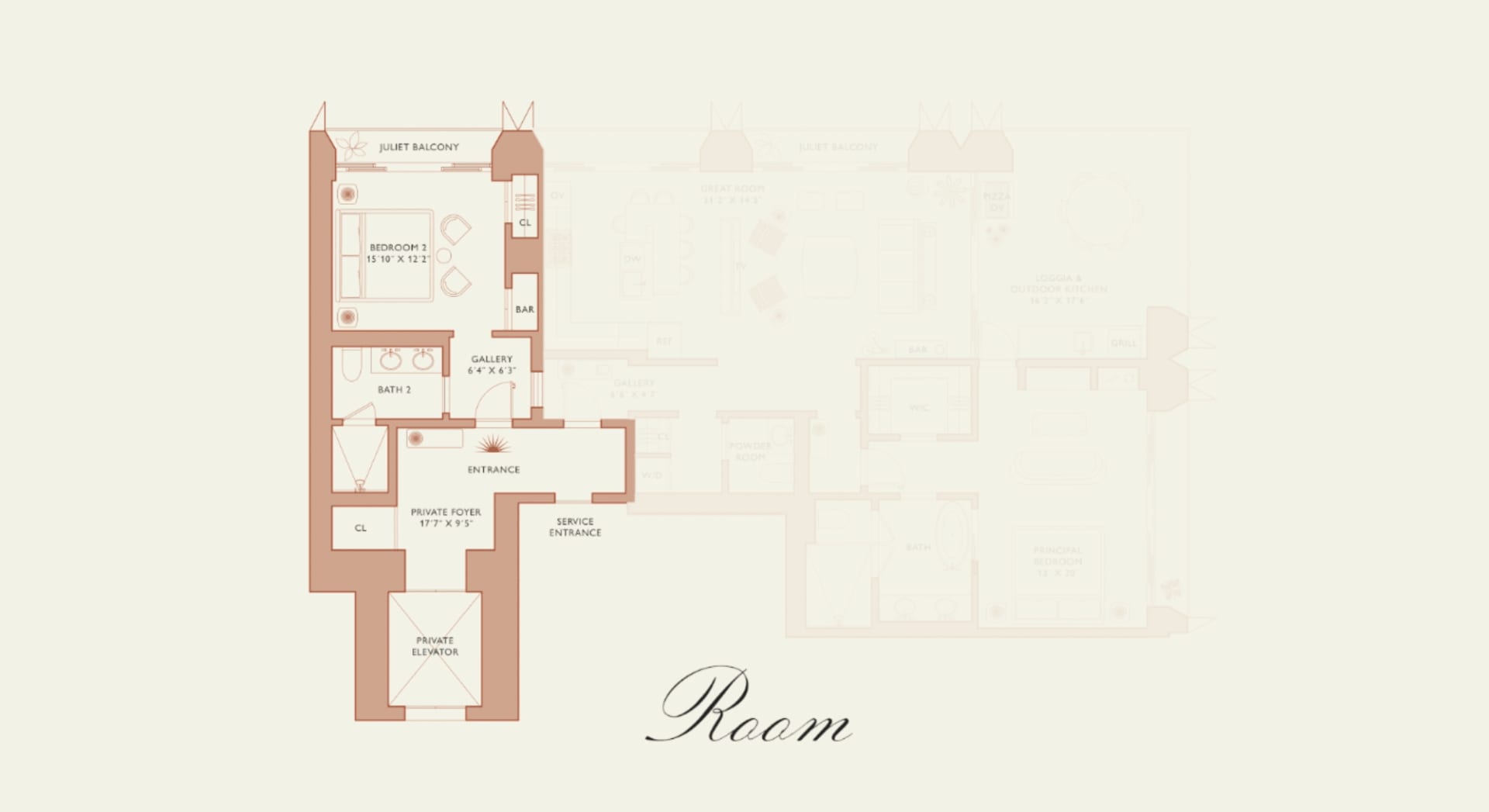 115,000 sf of amenities
Sofield will also design, program and curate the amenities at Dolce & Gabbana's super luxurious and super tall building including the Pool Club.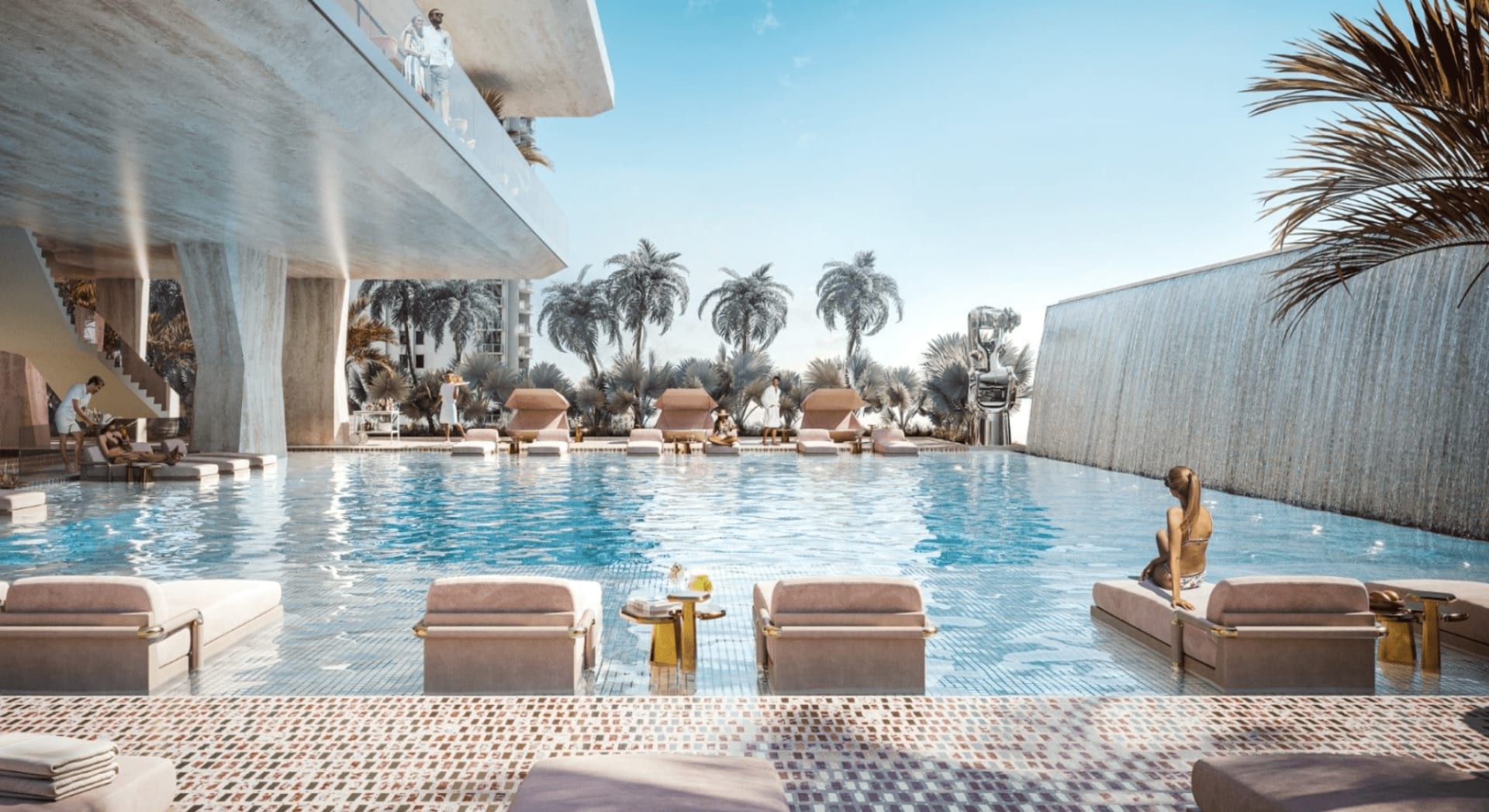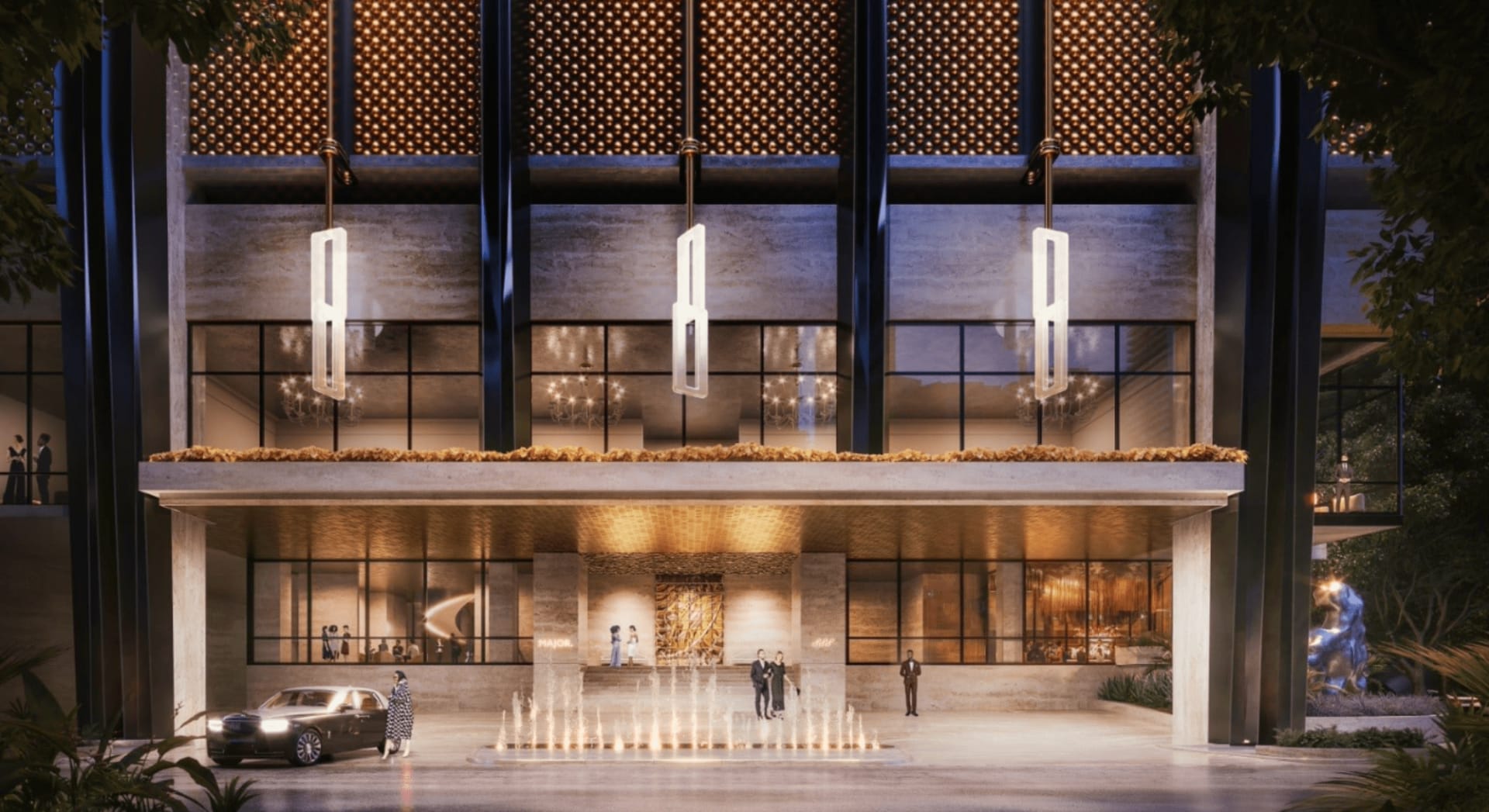 888 info, renderings, floor plans and quote source: JDS Development
Location
Brickell is known as the financial district of Miami and is one of the fastest-growing urban areas in the United States. Brickell is home to numerous high-rise buildings, luxury condos, and hotels, as well as a variety of restaurants, shops, and entertainment venues. The neighborhood is also a major transportation hub, with access to the Miami Metrorail, Metrobus, and Metromover systems. Brickell is bordered by the Miami River to the north, Biscayne Bay to the east, and the Rickenbacker Causeway to the south. It is a popular destination for both locals and tourists, offering a unique blend of urban living and waterfront views.
Branded developments in Miami
Fashion Brands
Many of Miami's luxury developments have attracted big-name brands from the fashion, automotive, hospitality and restaurant industries, who brought their signature styles and expertise to the city's real estate market. Among fashion brands, there is Armani Residences in Sunny Isles Beach, Fendi Chateau in Surfside and award-winning designer Karl Lagerfield who did the interiors for The Estates at Acqualina also in Sunny Isles Beach. There is also Missioni Baia in Edgewater.
Automotive Brands
In the automotive category, we have Dezer's Porsche Residences in Sunny Isles Beach. He is also doing Bentley Residences in Sunny Isles Beach. There is also Aston Martin Residences located in the heart of downtown Miami.
Hospitality Brands
In hospitality, we have Four Seasons Surf Club in Surfside, St. Regis Brickell and St. Regis Sunny Isles. There is also Ritz Carlton Residences Miami Beach, the sold-out and not even off the ground Aman in Miami Beach and Edition in Miami Beach (among first to be done in Miami), The Standard in Midtown Miami and NoMad in Wynwood. There is also Baccarat at the mouth of the river in Brickell, which its condo tower is 90% sold and a hotel tower is also forthcoming.
Entertainment & Restaurant
In entertainment and restaurant industries, we have the nightclub branded E11even Hotel & Residences in downtown Miami, Cipriani in Brickell and Mr. C. Residences in Coconut Grove. We can't also forget Villa in Edgewater with the Major Food Group and Ora by Casa Tua in Brickell.
Miami New Developments
All of these Miami new developments offer residents unparalleled living experiences, with world-class amenities and top-of-the-line finishes. Miami's transformation into a luxury real estate destination shows no signs of slowing down.
New Development Expertise
We have our boots on the ground, ears perked and the pulse on the market. Stay tuned for details as they are unveiled and first release pricing. Be among the first.
Buying a new development is great for those interested in purchasing from ground up, locking in the best residence options and ground zero pricing. When you're ready to start your inquiry and search of Dolce & Gabbana 888 Brickell condo or any new development contact first one of the experienced agents on The APT Team to guide you through the process. We have been selling new developments for over 15 years and we secure only the best for our clients.