Miami's culinary options are as varied and rich as Miami itself. To eat in the magic city is a delectable journey. Today, we will highlight some Miami restaurants that feature lunch menus or are just great spots for lunch. The restaurants are in no particular order. It's lunchtime. Let's eat up.
Estiatorio Milos
The slick, stylish Estiatorio Milos restaurant in South of Fifth with a daily variety of beautiful fish and seafood to choose from offers a great, prix-fix $48 lunch menu. This three-course menu offers options like the Greek meze plate or the tomato salad as appetizer. The entrée can be the grilled dorado (Mediterranean Sea Bream) or lamb chops. No lunch menu can be complete without velvety Greek yogurt with honey for desert. If the fixed menu is not an option, you can order from the standard, a la carte menu. Milos never dissapoints.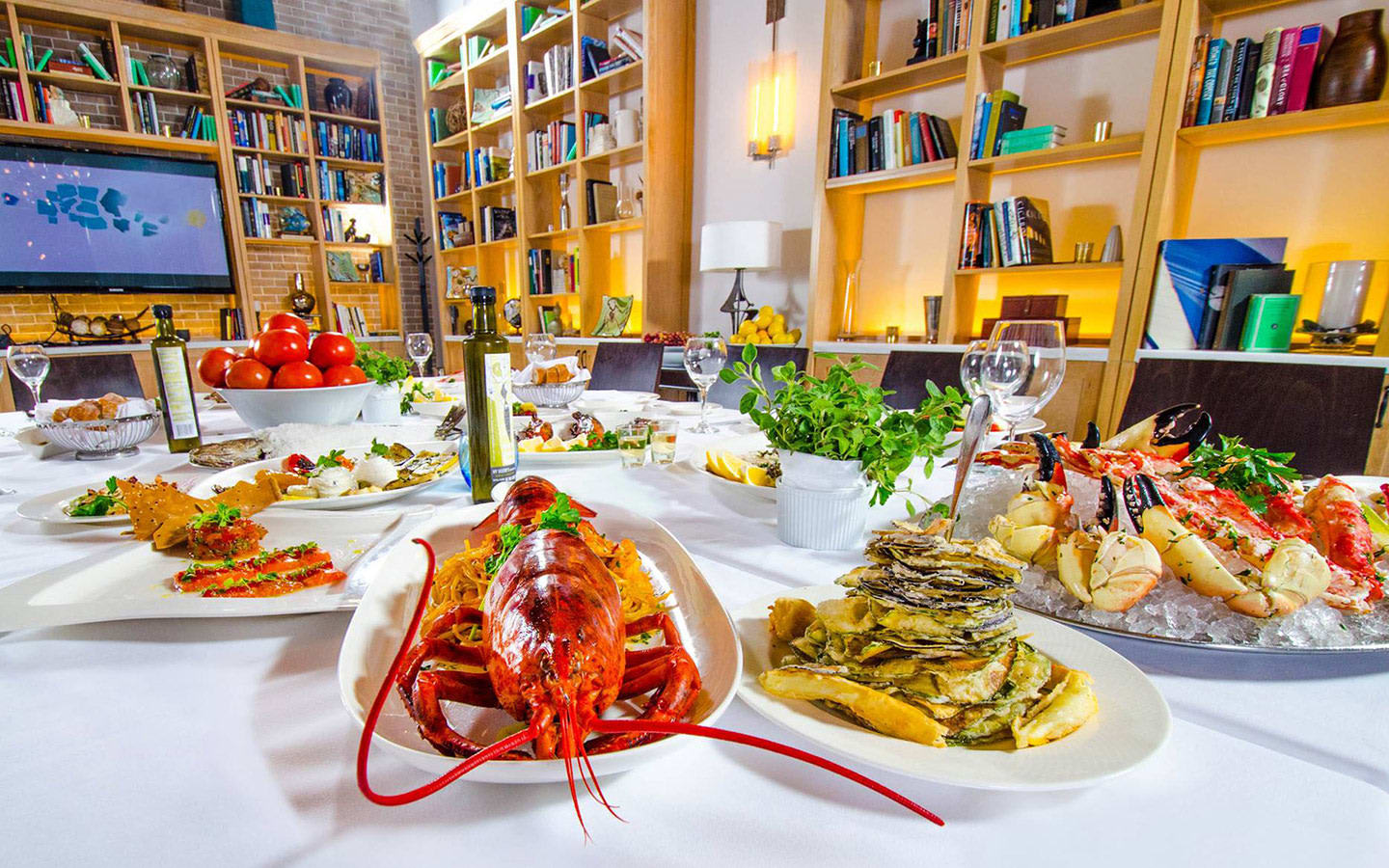 Makoto
Located in Bal Harbour shops, Makoto is one of Miami's most acclaimed restaurants. It offers modern Japanese cuisine by Chef Makoto Okuwa. Since it opened in 2011 by Okuwa and Stephen Starr, it has been popular with residents and tourist alike. Signature dishes include Edomae-style sushi, sashimi, wagyu beef and robata. A crowd pleaser is the never fails crispy tuna rice. Their $24 bento box lunches are great palate pleasers. It just went through a complete renovation.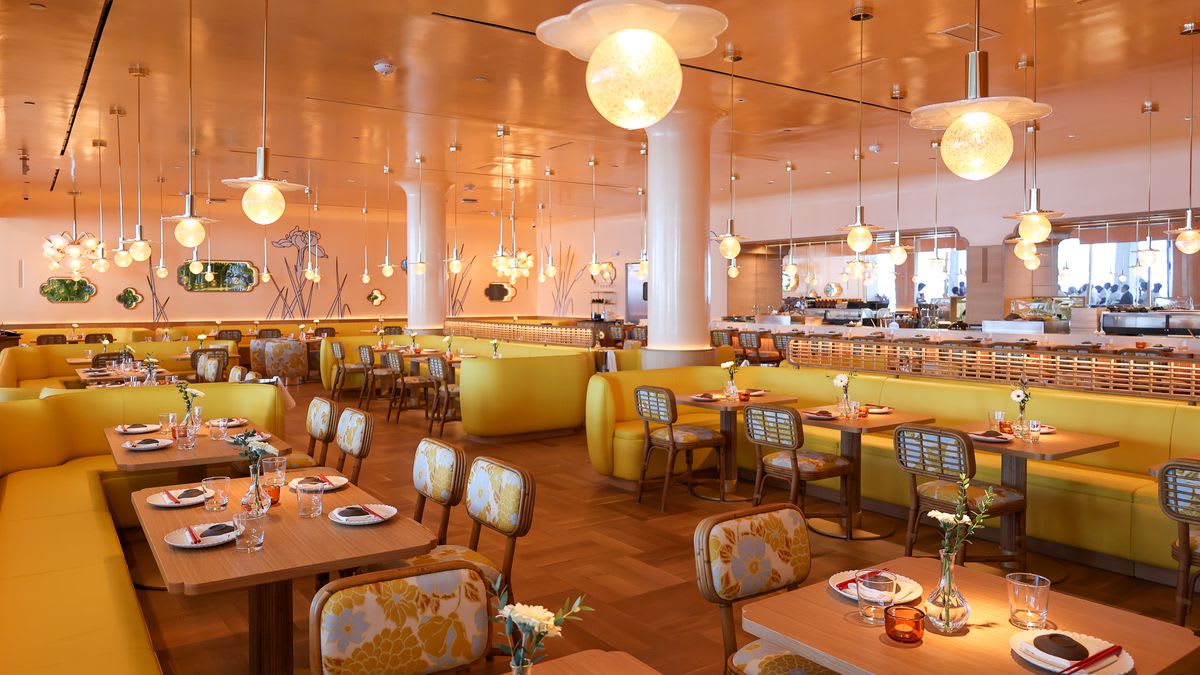 MC Kitchen
Design District's MC Kitchen first set a table in 2013. Expect modern spins on Italian classics. Fiocchi Di Fermaggio Pera pasta with roasted pear and white truffle cream is utterly delicious. The 8 oz Cedar River Steak will satisfy your meat craving. The Black Mission Fig Pizzetta can be devoured in seconds. Order the truffle fries (big enough for 4) or if you are watching your figure have tuna crudo. MC Kitchen continues to delight everyone with Italian fare and art installations.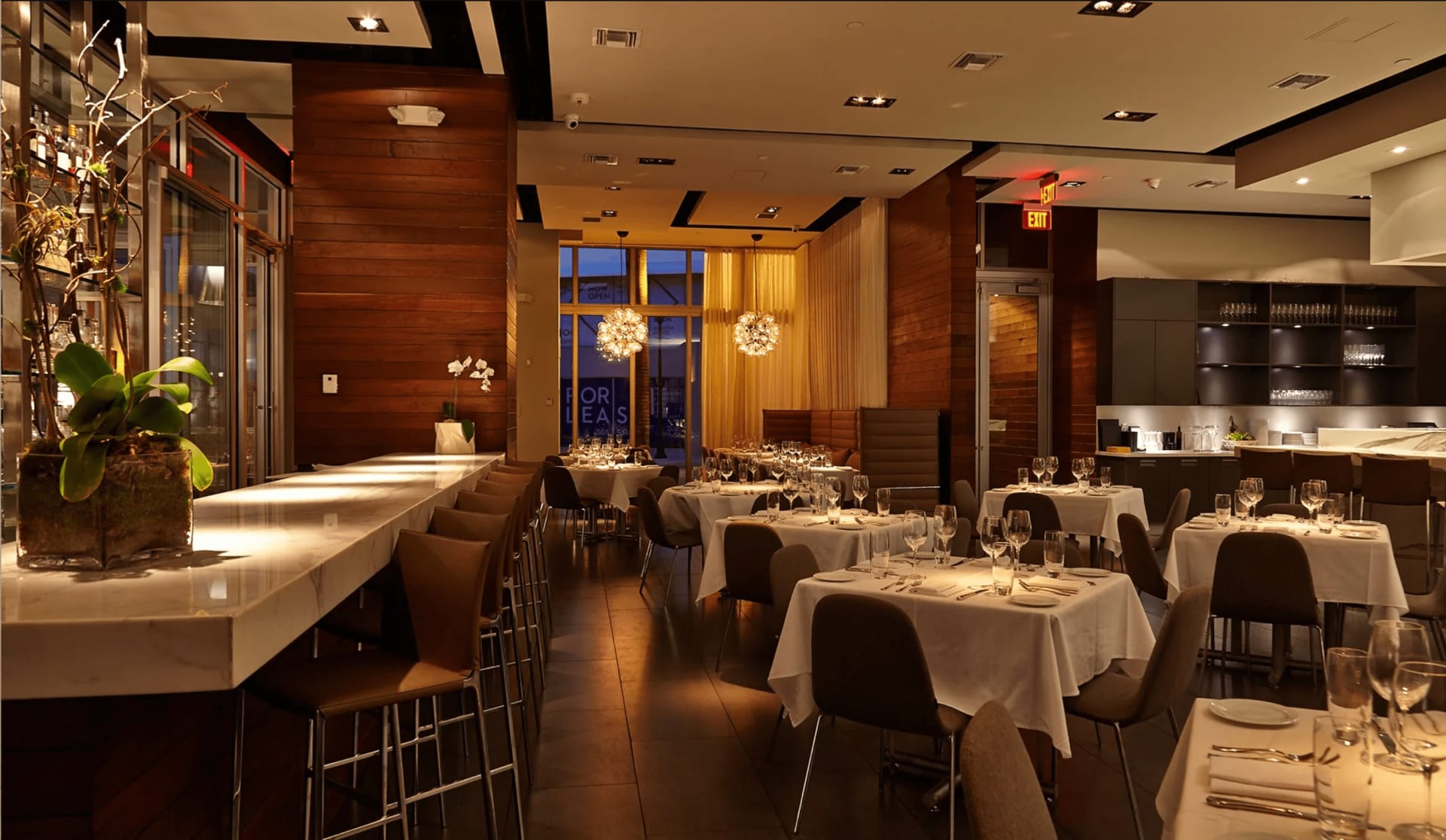 Bellini
If you are looking for upscale Italian dining in a swanky setting, then Bellini is your place. Located on the rooftop of Mr. C hotel in Coconut Grove, Bellini offers great views, ambiance and food from the Cipriani brand. Course options include Bucatini cacio e pepe, spagetti alle vongole, veal scallopine al limone to and Dover sole fillet with roasted baby artichokes. Order the homemade ice-cream or gelatto. It's out of this world.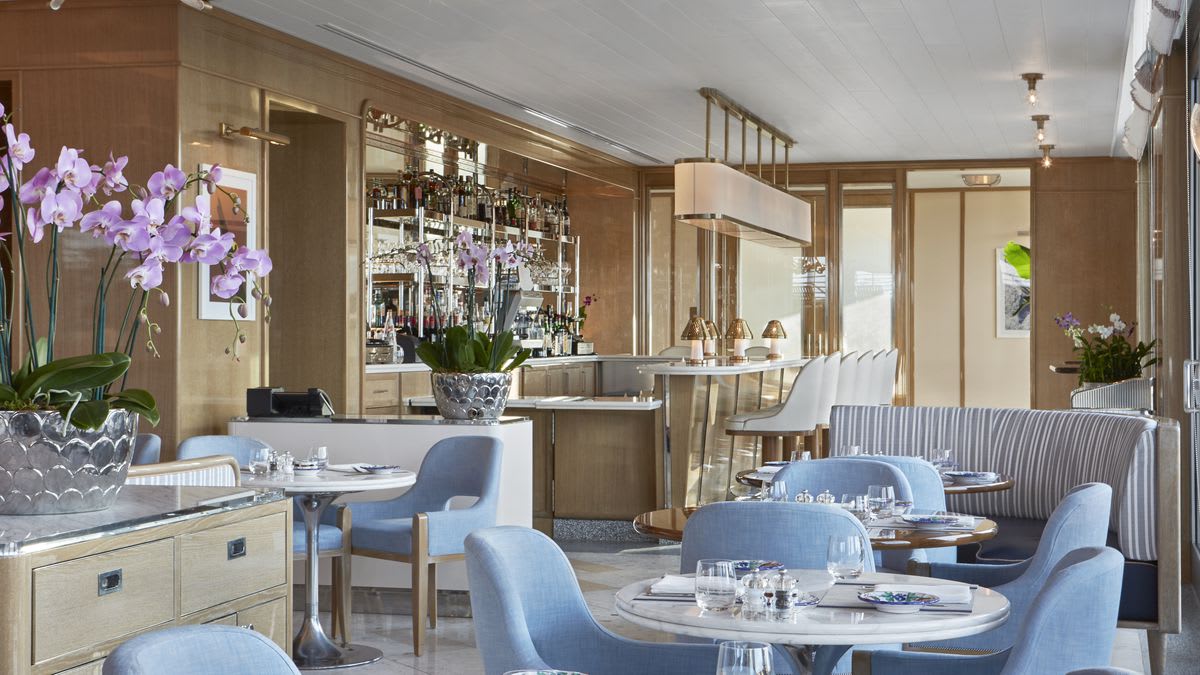 Mandolin Aegean Bistro
One of Miami's favorite restaurants, Mandolin takes you to the Greek Isles directly form the Design District. It is usually difficult to secure a reservation in this courtyard setting so be patient or arrive early. It's hard not to find something for everyone. Greek and Turkish plates include beef meatballs, meze platters such as Turkish sampler, roasted cauliflower with almond and raisins, moussaka and stuffed zucchini.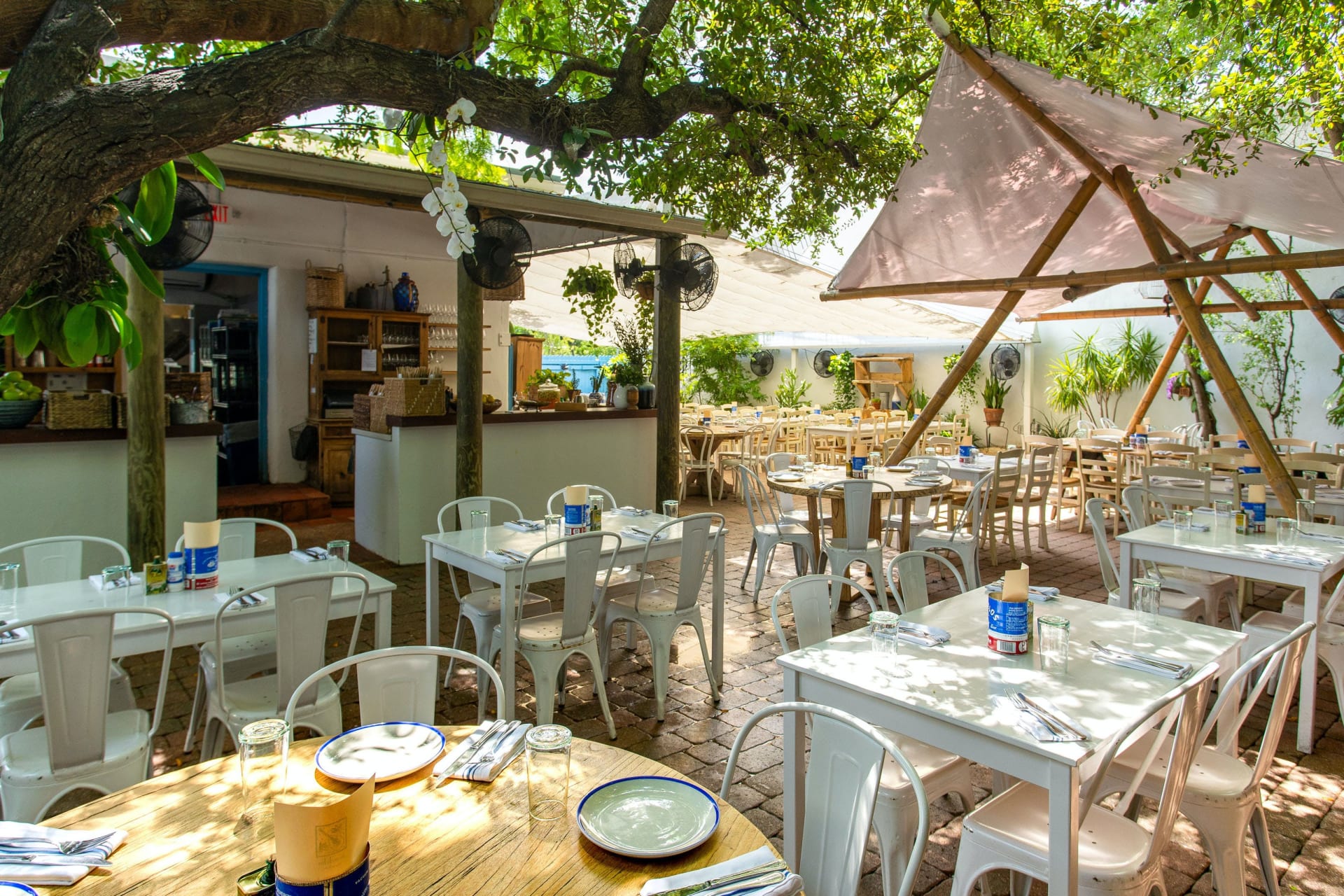 Novikov
Novikov tends to be packed to the gills come lunch time and during happy hour. The four course, $28 menu boasts Japanese-Chinese options featuring dim sum, Peking duck, Singapore noodle bowl, branzino cilantro pesto and ice-cream. Novikov's a la carte menu includes options like sashimi, crispy rolls and bao buns and yuzu miso black cod. London import Novikov is located in vibrant corner of downtown Miami and provides outdoor seating with Biscayne Bay views.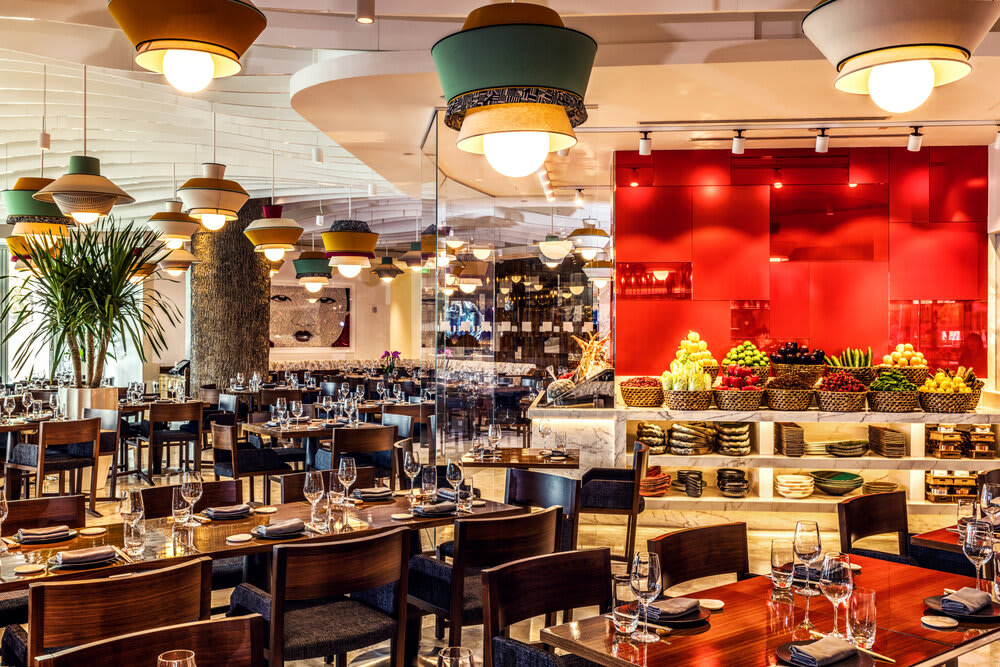 Joe's Take Away
If you don't want to wait to be seated at the legendary, 1oo+ year old Joe's Stone Crab, try its more casual counterpart-Joe's Take Away. An 80-seat, casual setting Joe's Takeway, offers the same claws that the sit-down restaurant without the agony of standing in line. It is a market meets restaurant with outdoor sitting. Besides the signature stone crabs, popular items include the fried chicken, lobster roll and key lime pie.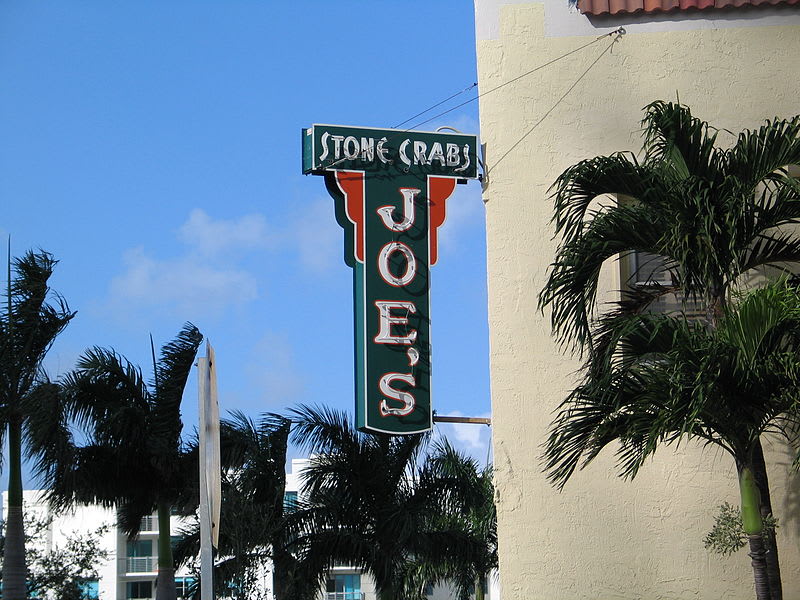 Garcia's Seafood Grille & Fish Market
A seafood market and casual restaurant, Garcia has been offering fresh catch of the day for over 50 years. This unpretentious restaurant by the Miami river serves its food in paper plates without skimping on flavor. Ocean to table specialties include the catch of day (whole, fried or filet), fresh oysters, conch fritters and their famous fish dip accompanied by a basket of saltine crackers.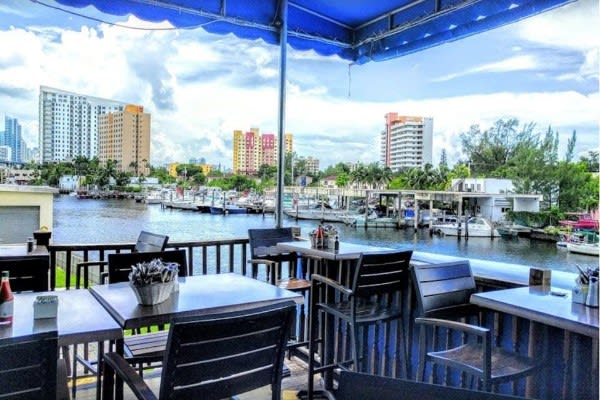 Hillstone Coral Gables
With a menu that features pasta, salads, and steak, this upscale-casual American influenced eatery is perfect for lunch. Featured items also include house ground burgers, lump crab cake, artichoke dip, sushi and their not to miss French dip au jus prime sandwich. Its the family go-to place for years. Expect a crowd, reservations are highly recommended.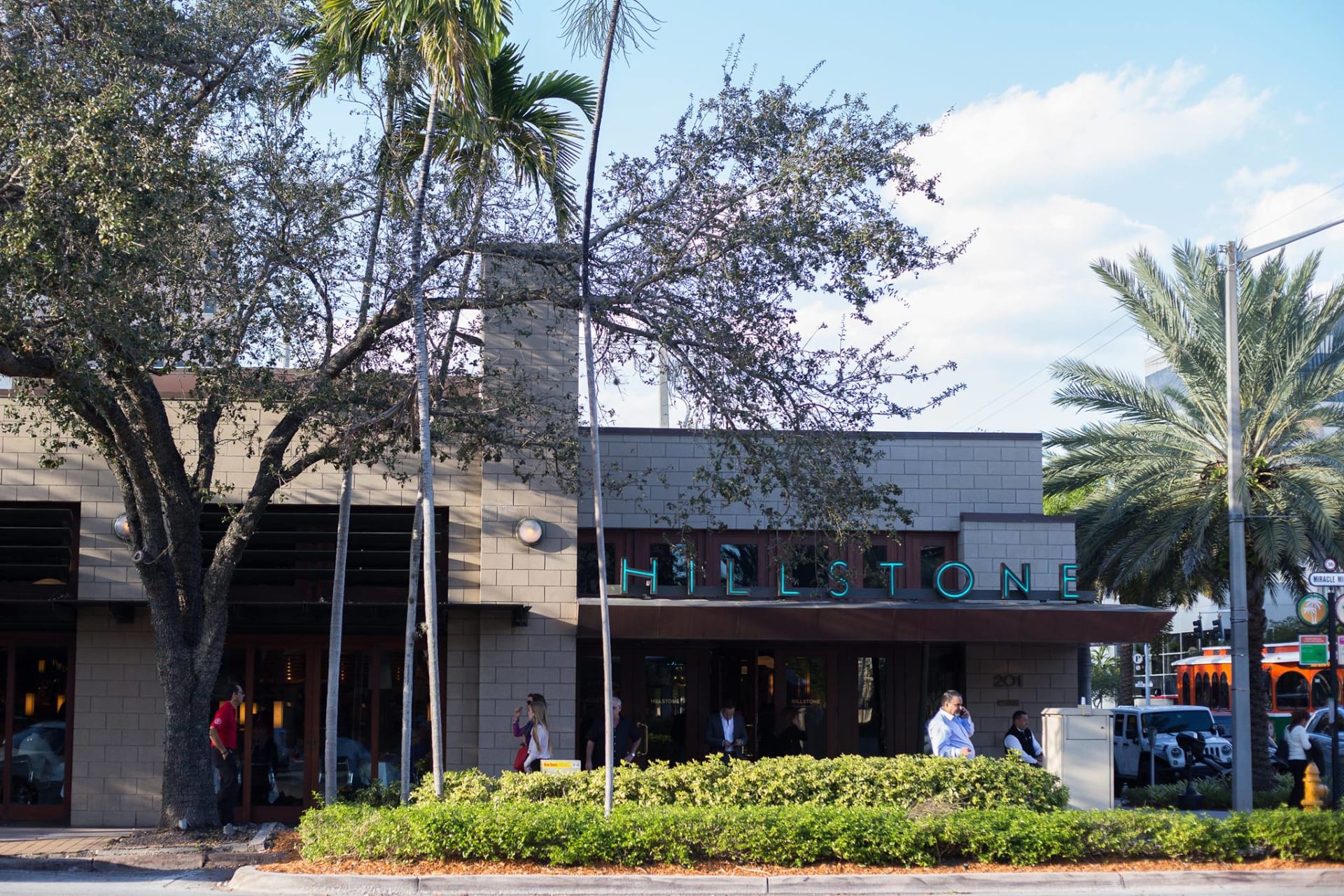 Sardinia
Sardinia will transport you to the simplicity and quality of Italian and Sardinian lifestyle. With a focus on sharing the things in life that are close to our hearts: Time spent with the ones we hold dear while enjoying delicious food and amazing wine. Sardinia is truly passionate about wines list of over 300 labels. Having been featured on many television shows and in many of the most prominent national publications, it is a can't miss.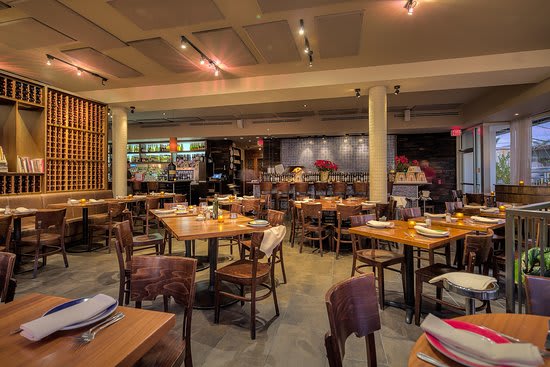 Red Rooster
Located in the heart of Overtown, Red Rooster serves comfort food celebrating the roots of American cuisine and the diverse culinary traditions of the neighborhood. World-renowned chef Marcus Samuelsson heads up Red Rooster, serving exquisite cuts of meat and fresh seafood with a distinct Southern flair. Red Rooster offers three lunch prix-fixe options: The Intro for $25, The Track for $35 and The Remix for $45.