What's the best part about owning
Venetian Islands
luxury real estate? The food. Everyone here knows the food and drink scene is unmatched in the heart of Miami. The restaurant and bar options here are simply top-notch, easily rivaling some of the best fine dining spots in New York. Everything on our list is sure to impress, from the casual lunch places to the fancy nights out. Discover some of the trendiest restaurants in Miami but also check out the lower-key casual spots, too. Each one is ready to satisfy your taste buds and satiate your love of a memorable meal out on the town.
Dine out in style in the Venetian Islands
Lucali
In the mood for something fresh and tasty in a place known for its good vibes and delicious food? Head over to Miami's beloved Brooklyn brick-oven pizza shop, where the owners and staff connect with diners over a shared love for all things pizza.
Lucali
serves up only the freshest ingredients coming from locally-grown purveyors, backed by a commitment to quality, flavor, and authenticity for a truly unique old-fashioned pizza experience. No other local dining experience can rival Lucali's recipes, which carry a storied past marked by generations of tradition.
Located just northwest of Alton Road, Lucali positions diners in one of the quieter corners of Miami Beach, creating a cozy dining experience for you to enjoy a glass of wine or even host a small gathering. Discover an atmosphere everyone in the family can enjoy with an attention to detail that separates Lucali from the other pizza spots in the area. There's no better place to enjoy a slice of Brooklyn near your Venetian Islands real estate.
Byblos Miami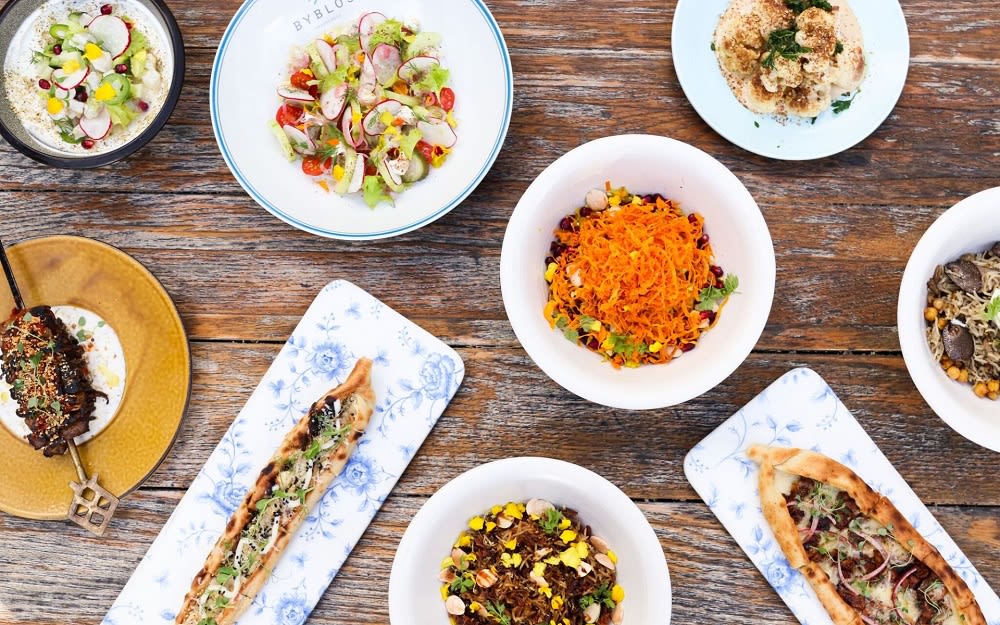 A marriage of Eastern Mediterranean cuisine with strong influences from traditional and local ingredients creates a truly sensational dining experience at
Byblos Miami
. Time-honored classic techniques and modern methods combine to serve dishes showcasing the regionally specific spices and flavors of the Eastern Mediterranean seaboard. A menu filled with a true coastal and cultural mosaic combines a convivial atmosphere and the perfect family-style dining experience everyone can enjoy.
Joe's Stone Crab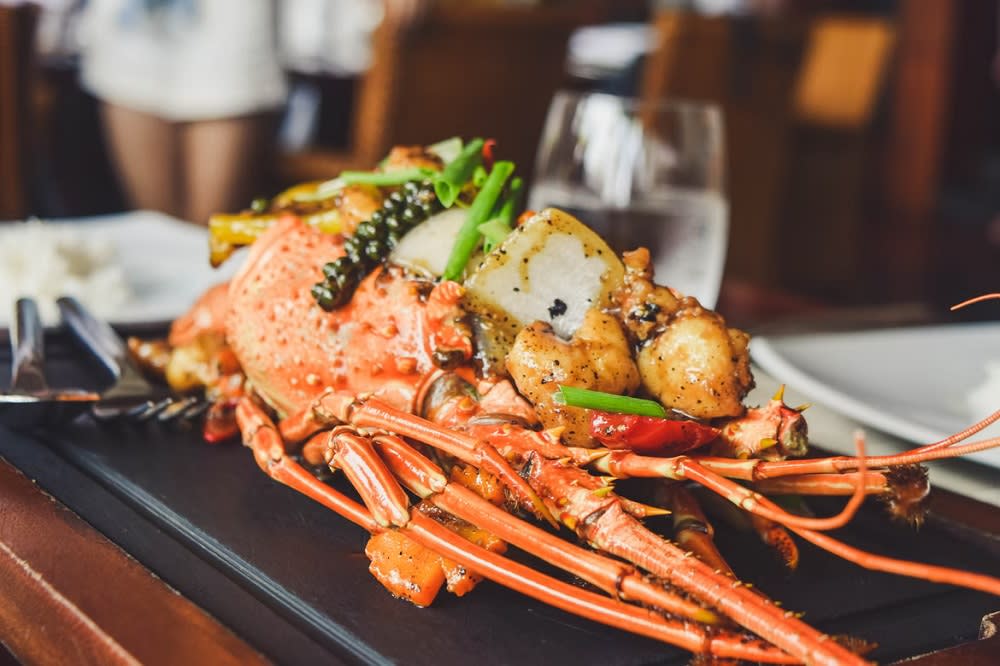 In 1913, Joe Weiss opened up a small lunch counter before Miami Beach was even a city. Locals stopped in to chat and enjoy a top-notch fish sandwich and fries, and the story unfolding from this humble beginning is one Joe believes well worth telling.
For more than 100 years, no visit to Miami Beach has been complete without stopping in at
Joe's Stone Crab
, where the love of food, family, and friends brings in customers and keeps them coming back for more. Time after time, Joe's owners and employees credit the restaurant's success to its family solidarity. The fifth-generation family restaurant is proud to honor its extended family of employees, many of whom have been with Joe's for as long as 50 years.
Discover all of Joe's signature items, including stone crabs, hash browns, cole slaw, creamed spinach, grilled tomatoes, and key lime pie. You can also choose from an extensive selection of Joe's own specialty dishes, including lobster Reuben, fried chicken, shrimp and scallop ceviche, lobster rolls, and more.
A variety of wines, candies, and desserts awaits your next visit, especially Joe's irresistible and famous jumbo cookies. Whether you want a private dining experience or a quick stop at Joe's takeaway service, this is the place to be in the Venetian Islands for nothing but the best.
HaSalon
HaSalon is the signature concept and byproduct of the hitmakers behind Carbone and ZZ's Club, joining forces with renowned Israeli chef Eyal Shani to bring a unique dining experience to the heart of Miami Beach. Head over with your crew and discover some of the finest Mediterranean cuisines in the world, complete with an energetic, irresistible vibe like no other. Despite being born in Tel Aviv, HaSalon was made for the Magic City.
Food is the star of the show at HaSalon. The restaurant's policy includes a minimum food order of $120 per person during the Second Seating to fully ensure its interactive dining experience.
Call Me Gaby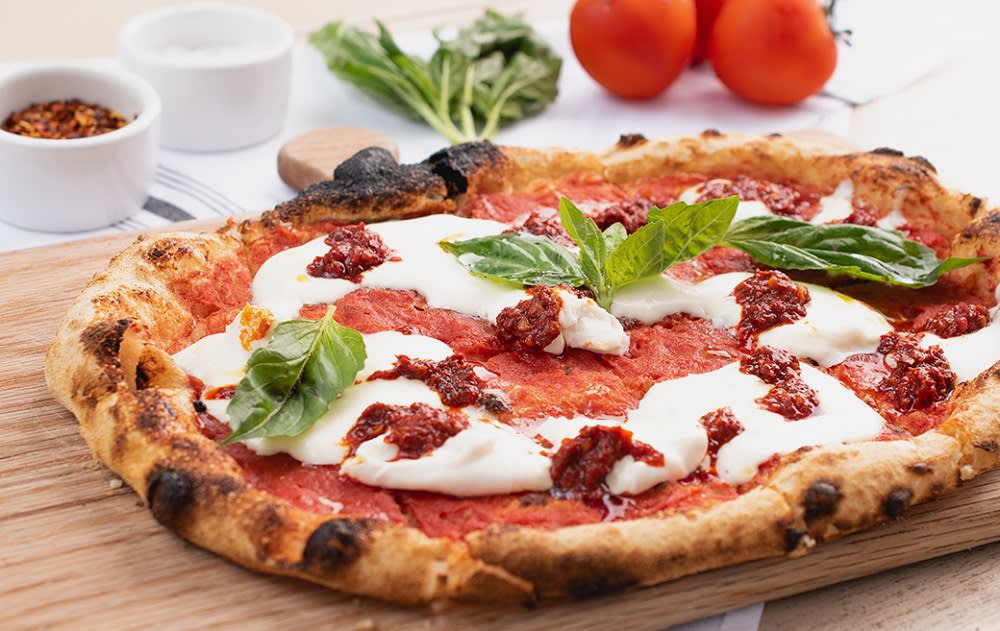 For delicious food combined with casual elegance, head South of Fifth for this neighborhood hotspot for romantic al fresco dining, garden aperitivos, family dinners, birthday parties, and everything in between. Based on the magic that happens through the marriage of simplicity and style,
Call Me Gaby
is the culmination of beautiful, strong, stylish, and talented women working together, who are fierce in the kitchen and make a mean pizza pie.
Originally from the South of France, owner Cathy had a vision of giving the neighborhood a relaxing place where locals and visitors could enjoy good food at reasonable prices, complete with a sophisticated wine selection and stylish surroundings. Owned and operated by women, Call Me Gaby exudes femininity but assigns an all-star team of masculine Italian chefs to handcraft pizzas in the kitchen. There is no better place near the best of Venetian Island real estate to dine amongst elegance, enchantment, and classic style.
Casa Isola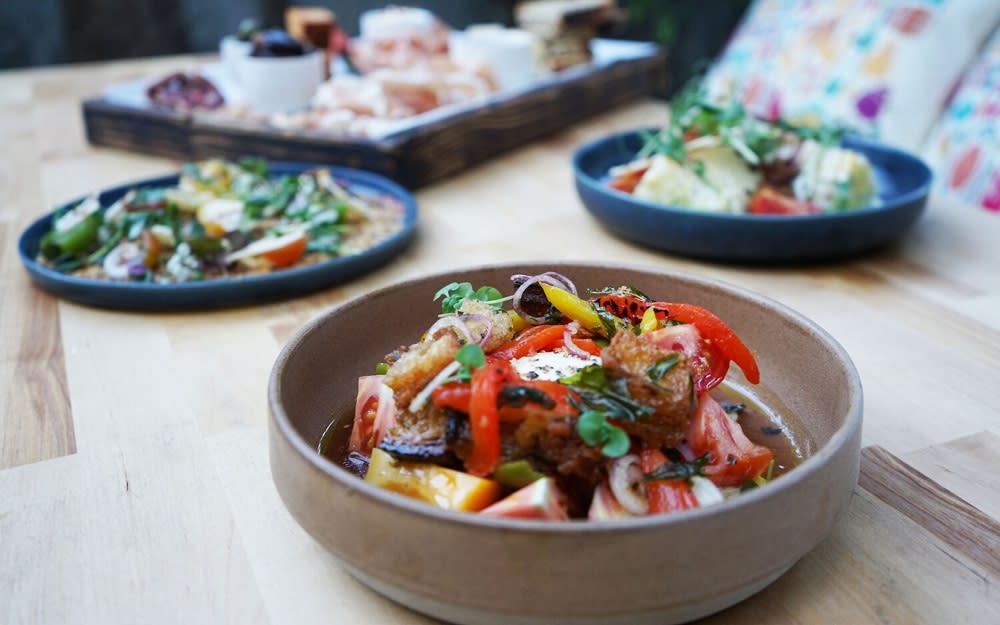 The latest concept by five-time James Beard Foundation Award-nominated chef and celebrated restaurateur Chef Jose Mendin,
Casa Isola
opened to the public in February 2021. This authentic Italian restaurant took residence in Mendin's iconic Pubbelly space and pays homage to its tavern-style dining, bringing a new culinary spirit to life. Brooklyn-born chef Santo Agnello joined Mendin, bringing seven-plus years of behind-the-scenes experience creating Lucali's celebrated pizzas and more.
Discover the most memorable food prepared with a signature, scratch-made approach using the best possible ingredients and with no shortcuts in the kitchen. Menu influences are distinctive and inspired by Agnello's childhood memories, featuring dishes encapsulating the small "la famiglia'' nuances that elevate Italian cuisine's classic simplicity. At the same time, Mendin complements Agnello's refined approach, juxtaposing different flavor profiles to create bold dishes.
Mandolin Aegean Bistro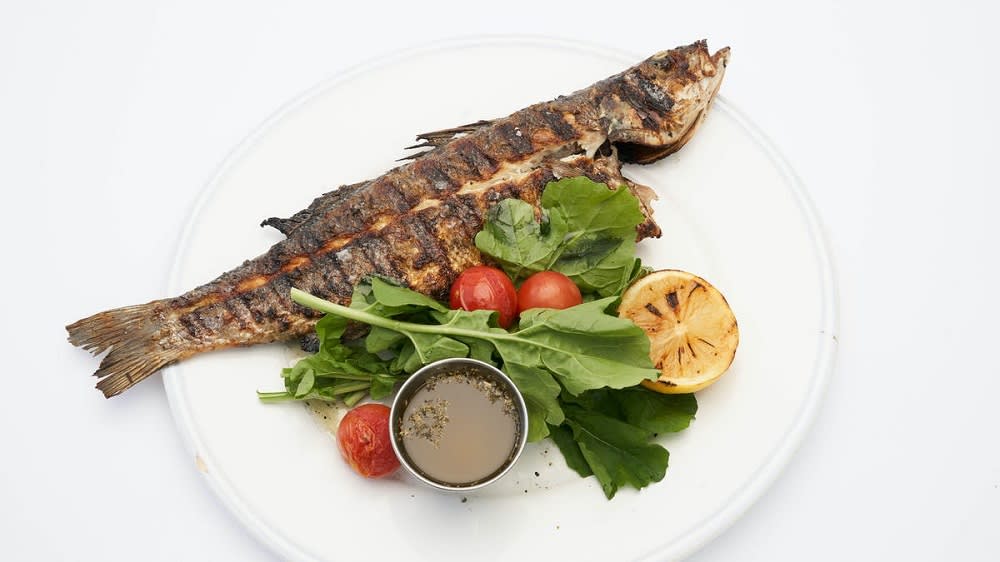 Simplicity, authenticity, and quality join forces at
Mandolin Aegean Bistro
, where the flavors of the Aegean are inspired by the coastal towns and seasonal cuisine of the region that unites Greece and Turkey. Discover a fine dining experience where family and friends can gather for love, laughter, and spirited conversations. Mandolin prides itself on the consistency and quality of its food and its mission to recreate traditional recipes while respecting the seasonality and freshness of Aegean cuisine. This is the spot to find amazing Mediterranean food in a gorgeous outdoor setting reminiscent of something you'd find in Greece.
Matador Room
Inspired by its rich history and 1950s glamour, world-renowned chef Jean-Georges Vongerichten welcomes you to his gorgeous dining room and outdoor space, which reinvents the iconic
Matador Room
with reimagined menus offering his interpretation of Caribbean, Spanish, Latin, and South American cuisines.
Discover seasonal menus filled with small and large plates embracing the freshest, locally sourced, and seasonal produce. Dine beneath the original chandelier, restored and suspended over the sunken oval dining room, reminiscent of the glamorous supper clubs of the 1940s and 50s. This is the perfect spot in Miami to order a one-of-a-kind avocado and jalepeño pizza and enjoy a drink at the Matador Room before or after dinner.
KYU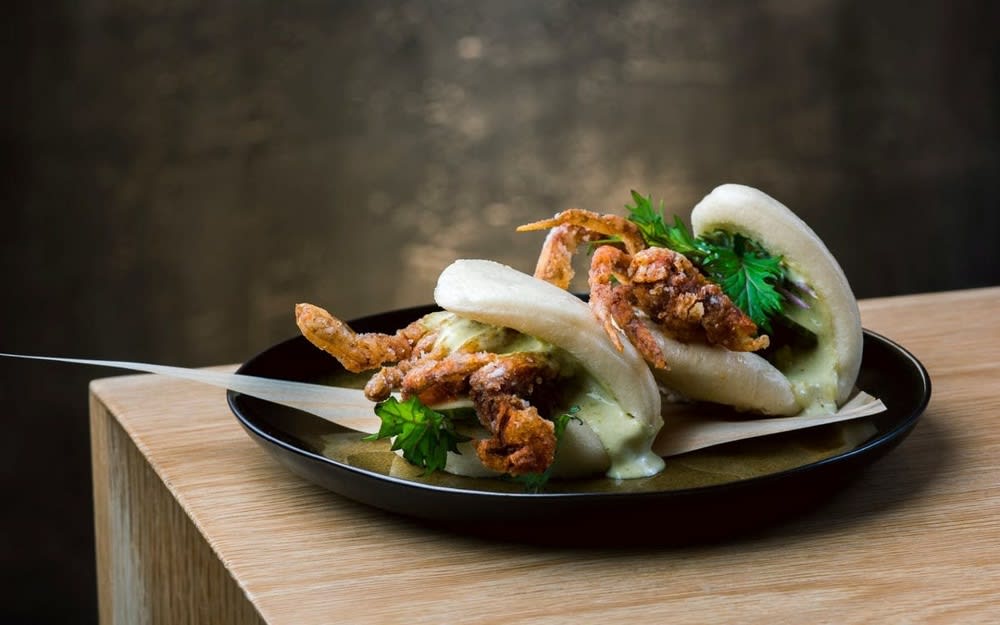 No list of fine dining spots near Venetian Islands real estate would be complete without the diverse, Asian-fusion menu at
KYU
. Discover an awesome array of flavors inspired by the adventures and global travels of executive chef and Japanese barbecue grilling practice, Yakiniku. KYU offers a balanced collection, from refreshing and uplifting chilled crudo to the smokiness and flawlessly charred tastes from the wood-fired grill.
Founded in 2016, KYU is a staple of its creative and eclectic Wynwood neighborhood. Considered one of the best restaurants in Miami and the country, this wood-fired Asian-inspired restaurant has received numerous accolades since its inception, including a James Beard Foundation semifinalist nod for Best New. Restaurant in 2017, and TIME's "Best Restaurant in Florida."
Make reservations well in advance and order the Korean fried chicken and hot pot. The restaurant gets loud later in the evening, so go early if loud restaurants are not your cup of tea. On the way out, grab some ice cream for dessert next door at the delicious Salt & Straw.
Mila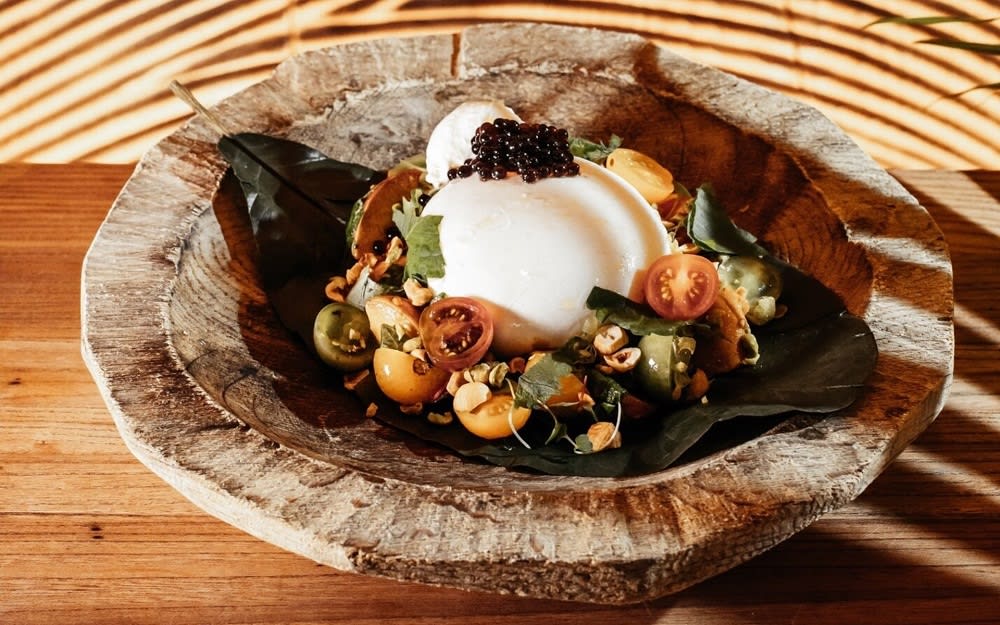 Celebrating and dining seamlessly merge into one unique experience at
Mila
, located in the heart of South Beach, Miami. This restaurant, rooftop lounge, and mixology bar aims to transport diners on a culinary journey from the shores of the Mediterranean to Japan, complete with a visionary expression of flavorful MediterrAsian cuisine.
Discover an elevated dining experience united with pleasure at this transporting venue that exudes a magical, glamourous, and vibrant atmosphere. Living up to its mantra "EUDAIMONIA" (the contented, happy state you feel when you travel), Mila embodies a multi-sensory culinary and lifestyle experience filled with eclectic blends of Balearic music, dishes full of taste, and a fresh and flirty ambiance.
This is the most dynamic restaurant and lounge in Miami, created to transform a high-end dinner service into a vibrant atmosphere for guests to socialize and celebrate the night away.
Searching for Venetian Island real estate for sale?
From Venetian Island condos to single-family homes and other types of real estate, trust the APT Team's years of local expertise to be your guide to the Miami Beach luxury real estate market. If you're ready to explore the best Venetian Island homes for sale, contact
The APT Team
today to start your home buying or selling journey.