The Miami Beach Mediterranean waterfront home formerly owned by music icon, Grammy winner Phil Collins may soon be demolished to give way to a modern estate. New owners submitted plans for a new home on the water to the Miami Beach Design Review Board, which is set to go over plans on September 10, 2021. AT FRANCO & ASSOCIATES has submitted the plans.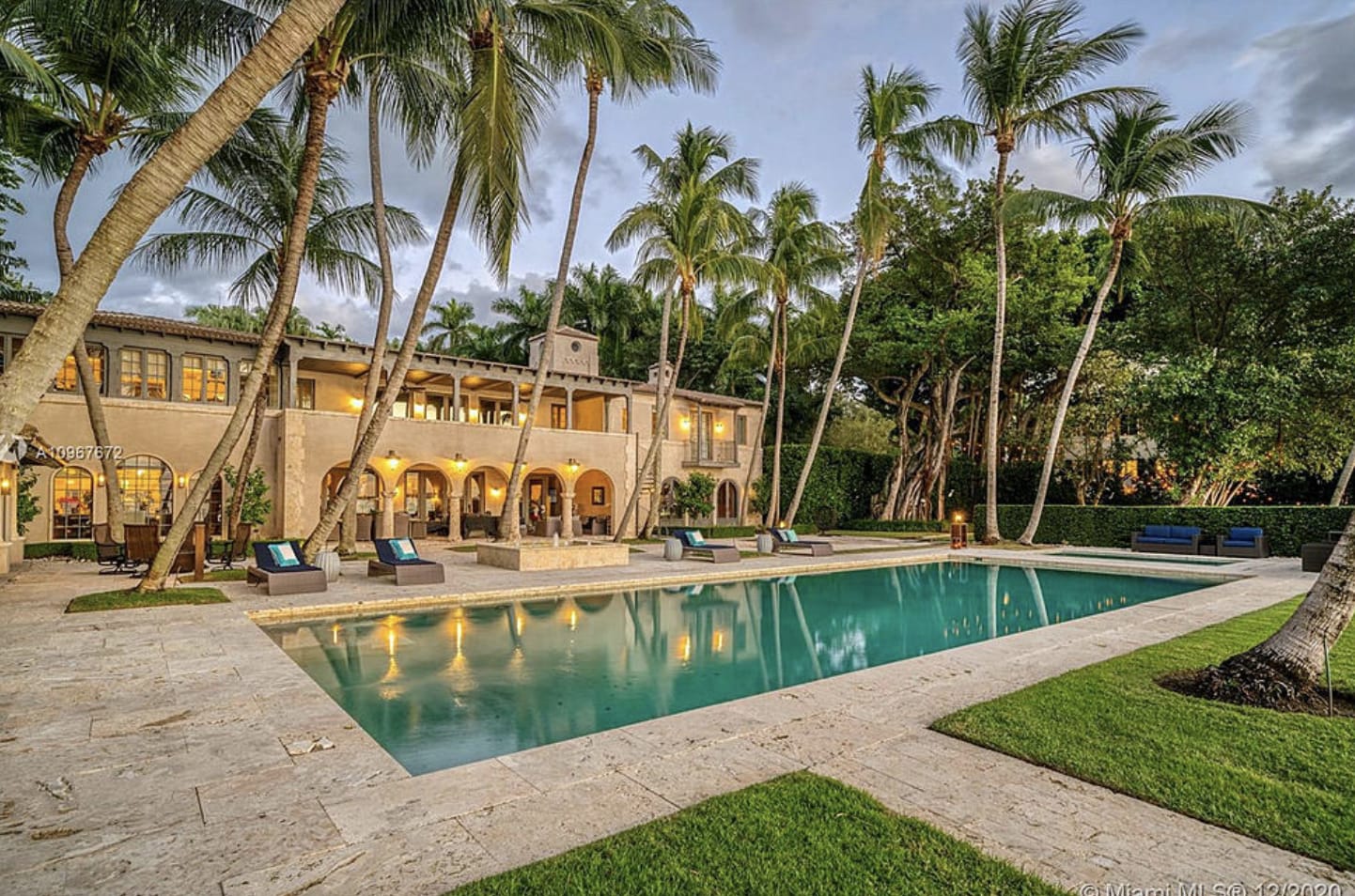 This 11,039 SF bayfront home on a 52,881 lot was sold this past January 29, 2021 for $39,250,000. The main structure was built in 1929 with rounds of renovations done in the 1990s and 2000s.
With an enviable address and headlining owners, this bayfront oasis nestled in lush grounds and gardens with 150+ of watefrontage has had its share of fame.
This Miami Beach pad, overlooking Biscayne Bay, sits on 1.20 acre lot. In 2015, Phil Collins bought the property for $33M, which he shared with his ex-wife Orianne Cevey. They separated in 2020 and he sold it earlier this year. 10 years prior, this North Bay Road home was owned by Jennifer Lopez. Yes, that Jennifer Lopez. The only Jennifer Lopez.
The MLS description for the property sold this year:
The 10,769 SF estate is situated on beautiful Biscayne Bay with mesmerizing bay and skyline views. Positioned on a sprawling 52,881 SF lot offering 184' of WF. A stately gated entry opens to a royal palm forest, gorgeous curved coconut palms & 6,000-gallon koi pond. Evoking the architecture of Spain & Italy w/exquisite arched arcades & covered terraces. Interior beckons w/ a grand 2-story rotunda cupola foyer & 150-year-old reclaimed hardwood, customized chef's kitchen, enchanting courtyard, principal suite w/ custom-designed walk-in closets & private terrace, wine cellar & elevator. The estate's exterior boasts a large pool & spa surrounded by a Dominican coral stone deck, a summer kitchen & cabana, & a large private dock.
The proposed new property will feature a two story main house with 5 beds, 5 full baths, play area, bar and media room and rooftop garden plus a detached two story garage with staff quarters and guest rooms. Grounds will boast outdoor lounge area, pool, deck and the works to enjoy the Miami lifestyle.