Five Park, a new 48-story tower on the entrance to Miami Beach from MacArthur at 500 Alton obtained a whopping $345M construction loan to break ground, demonstrating a strong vote of confidence in developers Terra Group and GFO Investments/Crescent Heights. This is the first big residential loan to be granted in South Florida since Covid 19 began. Loan is provided by Blackstone and Apollo. Blackstone continues to be bullish on Miami, having forked $230M on 2 and 3 office buildings in Downtown Miami.
Developed by Terra Group which is helmed by David Martin and Russell Galbut's GFO Investments/Crescent Heights with New Valley, Five Park will feature Miami Beach's largest tower, a 3-acre, $8M public park and a pedestrian bridge designed by Daniel Buren that will cross over 5th street. This bridge will provide pedestrian access from park to baywalk to South Pointe Park.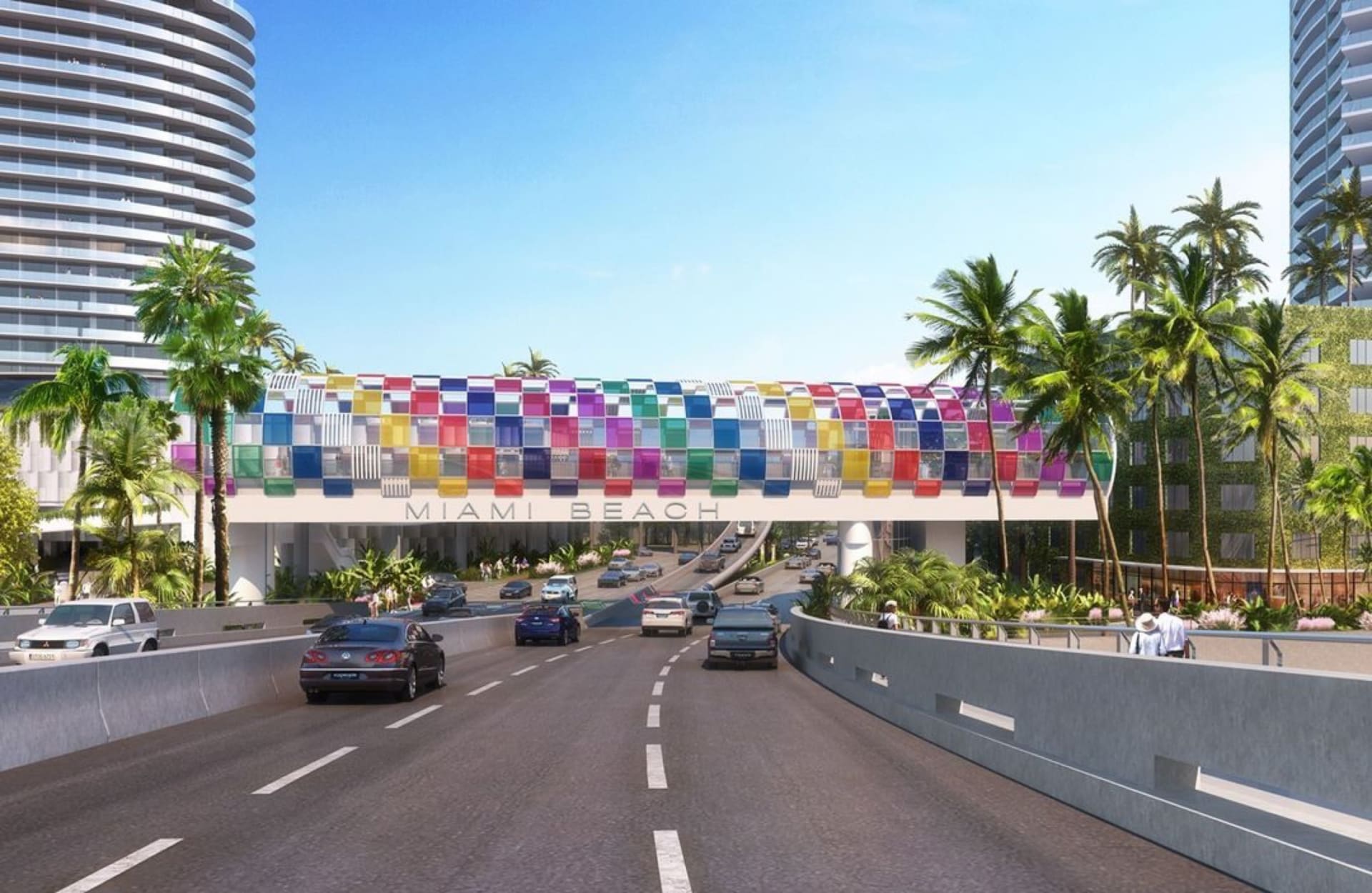 "Miami Beach is well-positioned for long-term growth as a global gateway city, with continued demand coming from both foreign and domestic buyers. Five Park is poised to become the address of choice for the City's newest residents, offering direct pedestrian access to Canopy Park and the Miami Beach Baywalk, panoramic views across the cityscape and Biscayne Bay, and best-in-market amenities," said David Martin, CEO of Terra.

"Five Park will be an iconic landmark for Miami Beach and we look forward to revealing more details about the project and advancing on construction over the coming months," said Russell Galbut, Chairman of developer GFO Investments.
Five Park will sit on the former site of the ugly shell of South Shore Hospital which used to be first thing one would see when existing MacArthur Causeway and entering Miami Beach. This site was demolished in 2018. The APT TEAM was invited to demolition of dilapidated Hospital and have this video to share here with you.
Five Park is being done in phases. Phase 1 includes Canopy Park which will be Miami Beach's newest public park. Canopy Park will cover 3 acres between the 600 and 700 blocks of Alton Rd and will feature green spaces with native trees, bike and pedestrian ways, outdoor gym, playground, public art and a pet path. Projected completion date of Canopy Park is end of Summer 2021.
Sales for Five Park will mark the Phase 2 and are slated to begin soon. Five Park is designed by Miami-based, world-renowned Arquitectonica. Interiors are being done by Gabellini Sheppard.
The 519 feet tower will include around 280 residential units with condo and multifamily residences The bedroom count will range from comfortable two bedrooms up to four and penthouses. Five Park amenities will boast two swimming pools, a restaurant, lounge areas overlooking great views, a resort-style spa, and a state-of-the-art fitness center with outdoor exercise areas. Five Park will also offer a gourmet café and the Sky Club lounge with fitness center, a resident only dining room, concierge and resident services. Douglas Elliman will lead the sales of Five Park.
Phase 3 encompasses pedestrian bridge Miami Beach Canopy designed by French artist Daniel Buren. It will be a colorful tube of glass and open panels that will use sunlight "to illuminate a transparent cylinder that will take pedestrians across a rainbow of colorful shadows".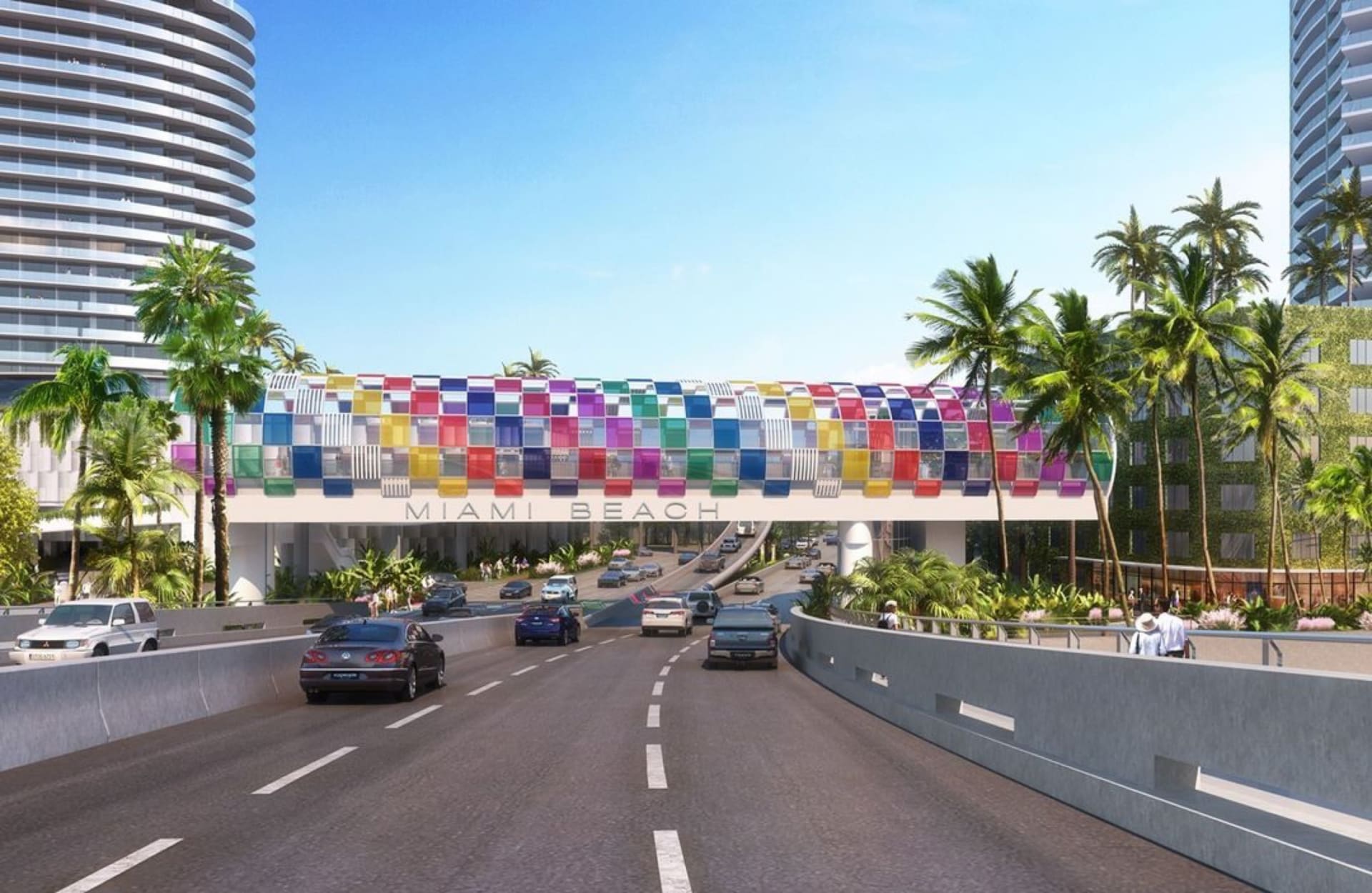 Both the tower and bridge are scheduled for completion by late 2023.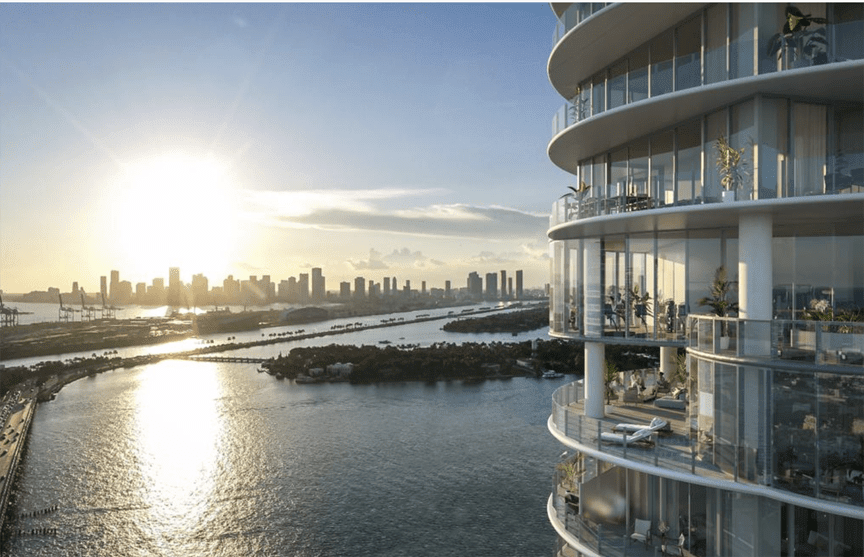 Contact us for details, preview and getting on the list for zero pricing.