The evolution or revolution of Wynwood is in full gear with NoMad leading the charge.
Occupying a large lot on 2700 NW 2nd Avenue, the nine-story NoMad Wynwood is the first ever NoMad Residences. It's beautiful aesthetics, its flair and brand pizazz have garnered lots of attention and demand. After all, "the soul of NoMad is—an elevated balance of old-school glamour, industrial edge and enduring design".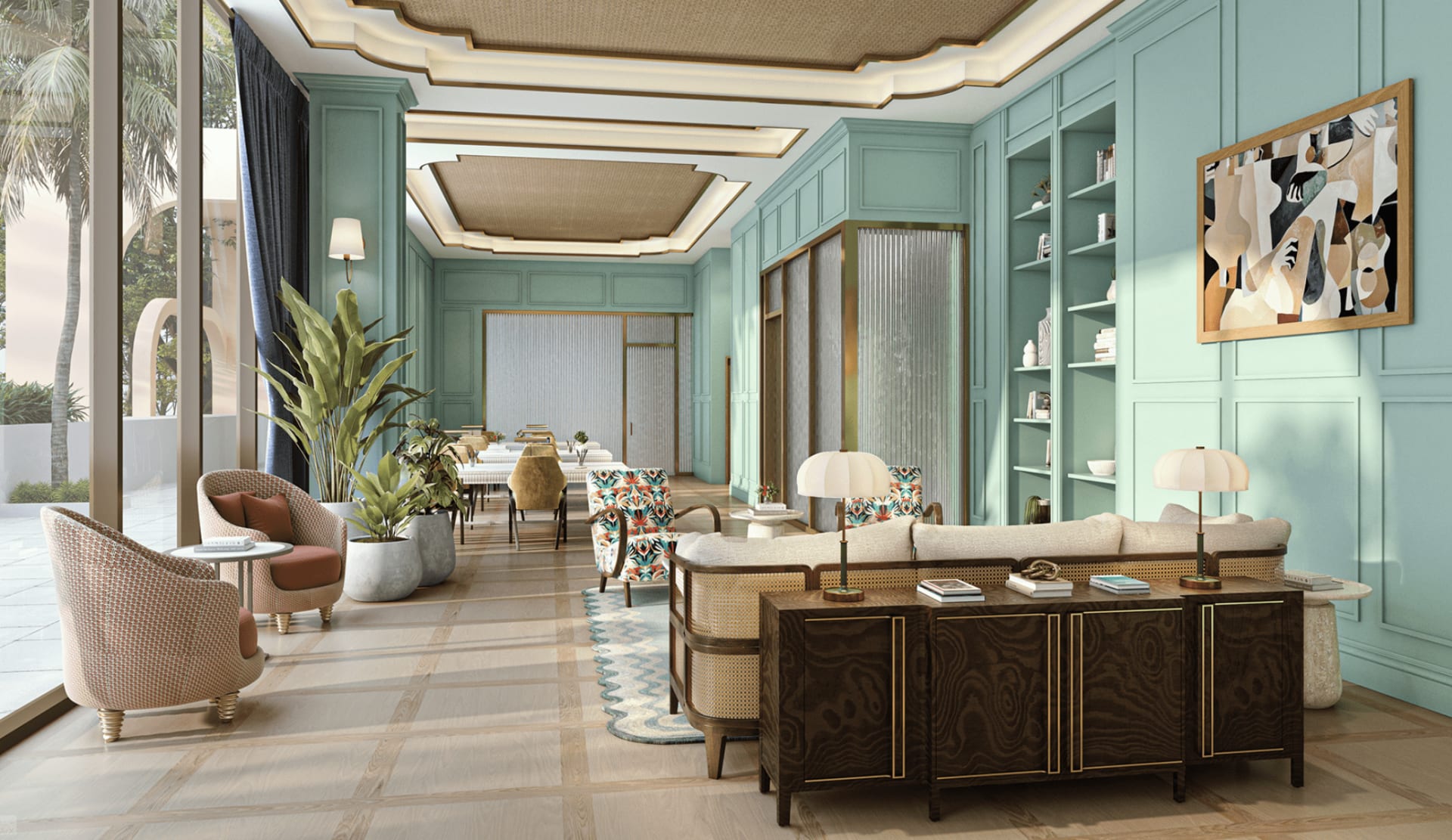 More than a brand, NoMad brand
The NoMad brand is a luxury hospitality brand that offers hotels, restaurants, and bars. The brand was created by the Sydell Group and Chef Daniel Humm, who is known for his Michelin-starred restaurant Eleven Madison Park. The first NoMad hotel opened in New York City in 2012, followed by other locations in Los Angeles, Las Vegas, and London. The brand is known for its elegant and stylish design, exceptional service, and high-end dining experiences. In addition to the hotels and restaurants, the NoMad brand also offers event spaces and private dining rooms for special occasions
"The NoMad story began in 2012 in a turn-of-the-century, Beaux Arts building on a scrappy stretch of Broadway just north of Madison Square Park. Sydell CEO Andrew Zobler, who had just finished developing Ace New York a few blocks up the street, saw the gem beneath the weathered exterior, and embarked on the adventure that would come to define a neighborhood and the NoMad vision".
NoMad hospitality and culinary brands exude sophistication, fine living but with flair and an eclectic edge. Now NoMad wants to start a new era in Miami and in Wynwood none the less.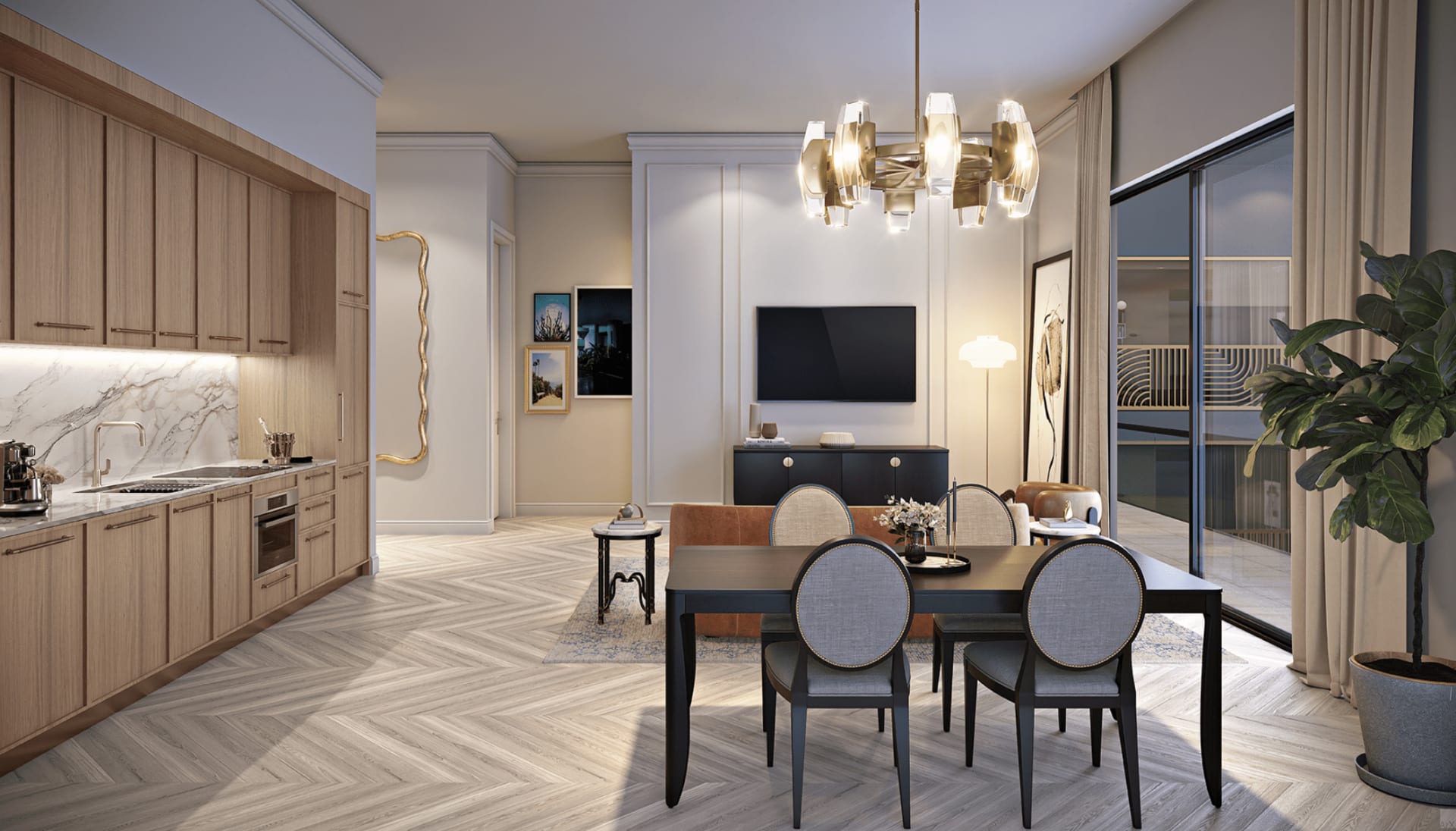 Why Wynwood
"The residential format has always intrigued us; after all, each NoMad property is curated to feel like a home," Andrew Zobler, CEO of The Sydell Group, the parent company of NoMad Hotels, told Travel + Leisure. "When the opportunity came up to work on this project in Miami with partners as respected as [real estate developers] Related and Tricap, we knew this was our moment."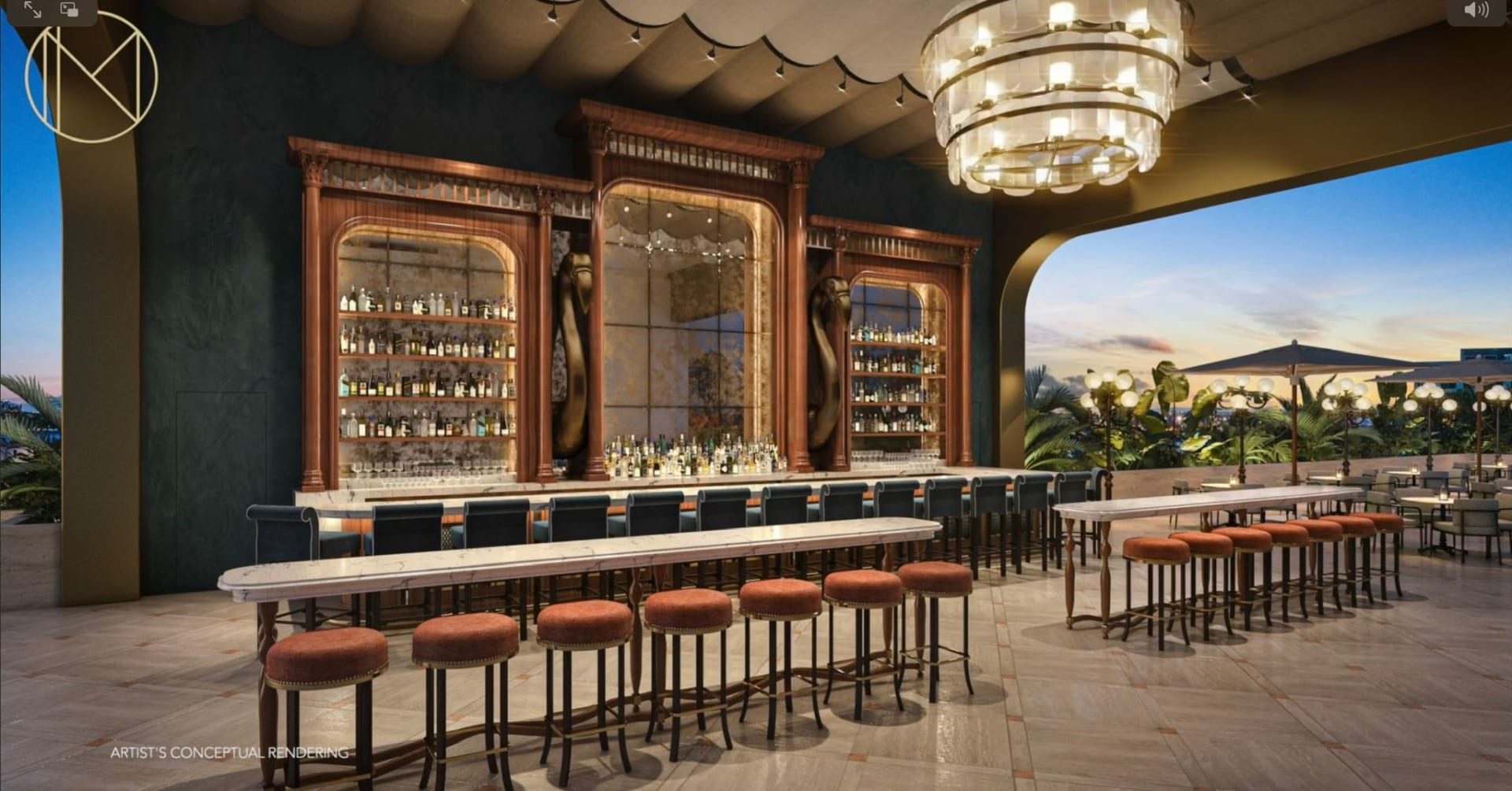 The first ever NoMad residences is over 60% sold and it is no wonder that many are hurrying to get a piece of this landmark. In the heart of Miami's cultural, artistic and culinary hub, NoMad will have its signature NoMad bar on the rooftop and the much adored Casa Tua Cucina right downstairs. NoMad Residences Wynwood will feature curated design and amenities that reflect the brand's identity and its philosophy of 'creating an artfully lived life.'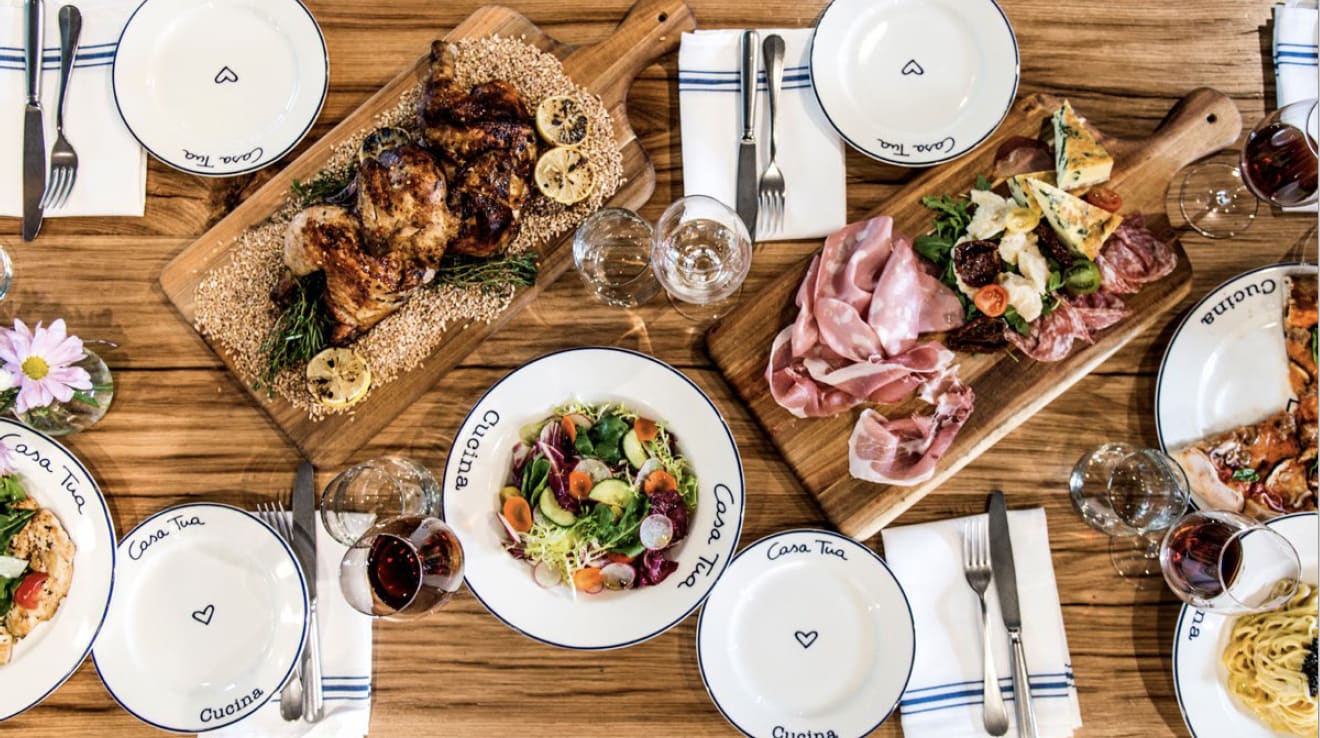 "Globally renowned. Immersed in art and storytelling. Defined by character and comfort.
Welcome to the first-ever NoMad Residences, a
n iconic blend of high design and creative energy,
now at home in Miami's vibrant Wynwood.
Designed for living artfully."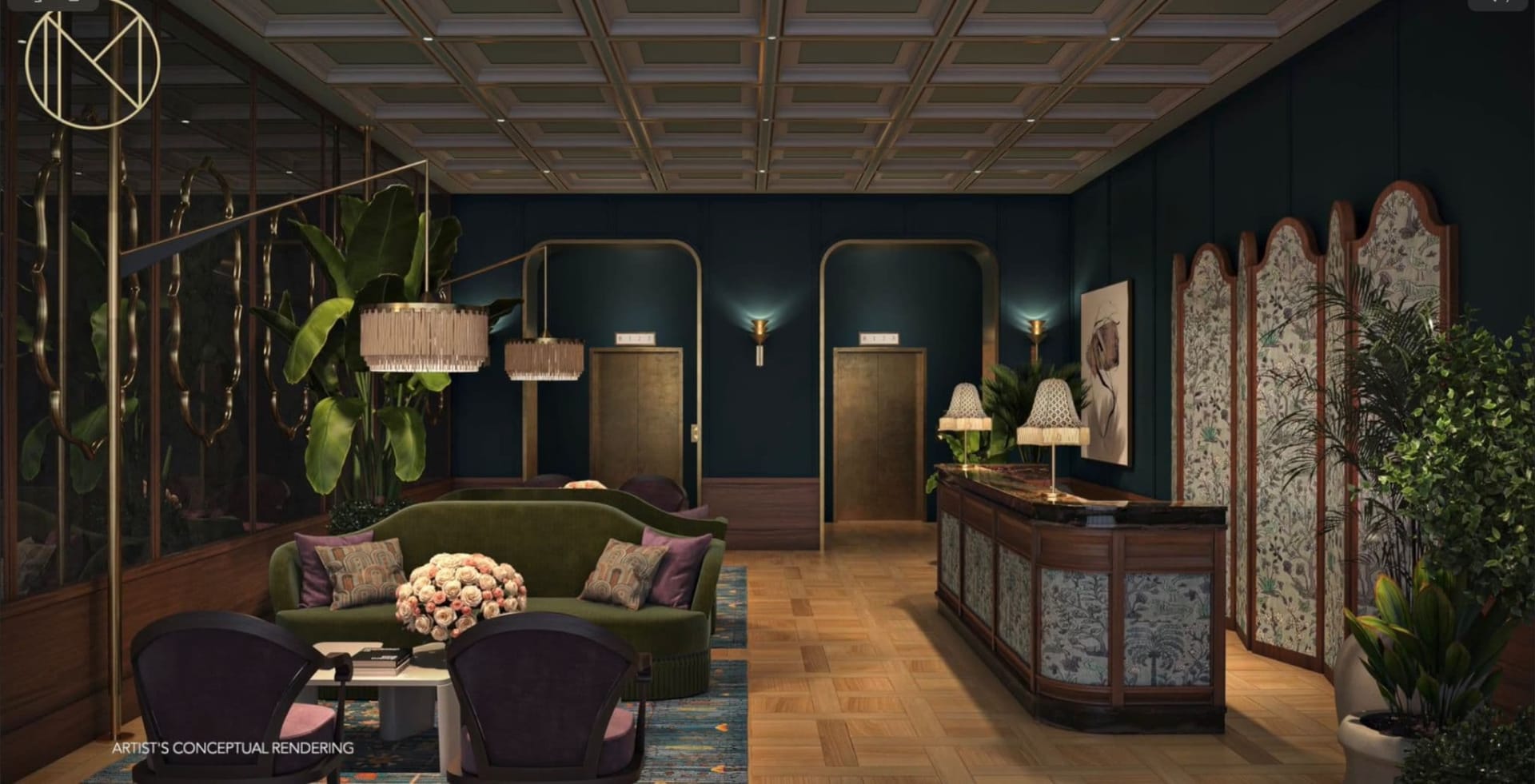 In an interview with Related Group's Nick Perez, he said:
"As one of the pioneers behind the branded residences trend in Miami, we recognized the potential for a partnership with a reputable hospitality brand to envision a new type of condominium offering in Wynwood. The philosophy behind NoMad Hotels is grounded in the idea of the hotel as a great home, which spoke to us as residential developers. The brand's expertise in creating and activating artfully-lived spaces made it the ideal partner for this project.

Furthermore, the NoMad New York was credited for transforming Manhattan's North of Madison enclave into one of the city's most in-demand neighborhoods, and we feel strongly that the NoMad Residences Wynwood will further contribute to Wynwood's incredible evolution, leading it to become one of Miami's most inspired and sought-after destinations.

We developed NoMad Residences Wynwood in partnership with New York-based Tricap and collaborated with our globally-renowned design partners, DesignAgency and Arquitectonica. In addition to a full suite of resort-style amenities, the nine-story building will include two signature food and beverage offerings that will be open to the public, including the rooftop restaurant and mixology bar, The NoMad Bar. On NoMad Wynwood's ground floor, residents and the community can enjoy a Casa Tua Cucina, an expansive open-kitchen concept offering simple, yet expertly crafted Italian and Mediterranean fare". Profilemiamire
NoMad Wynwood residences and amenities
NoMad Wynwood will feature 329 residences (studios to two bedroom condos, ranging in size frm 464 to 931 square feet). It will offer a new way of living and lifestyle, giving the likeminded and globe-trotting residents the flexibility of short-term rentals.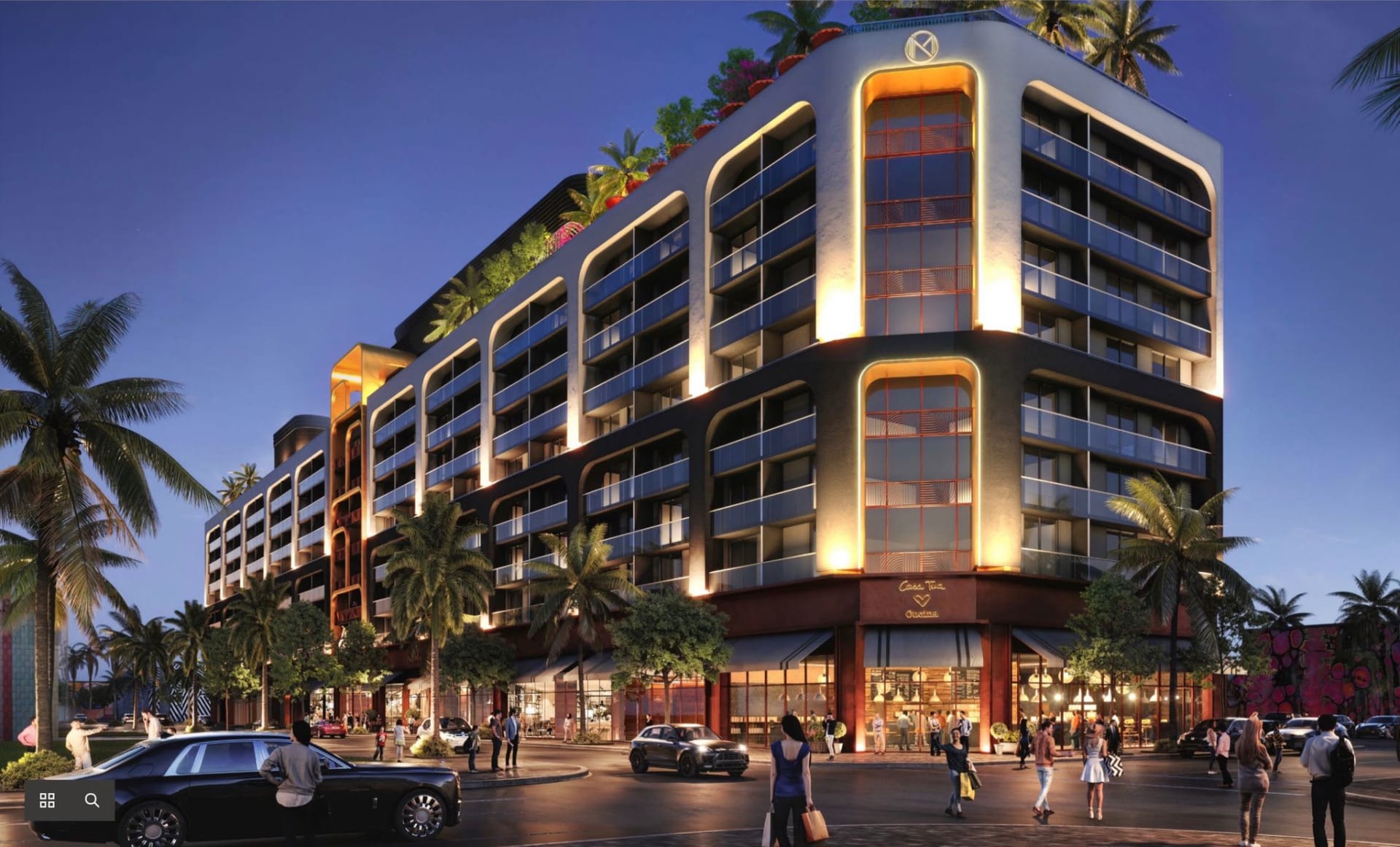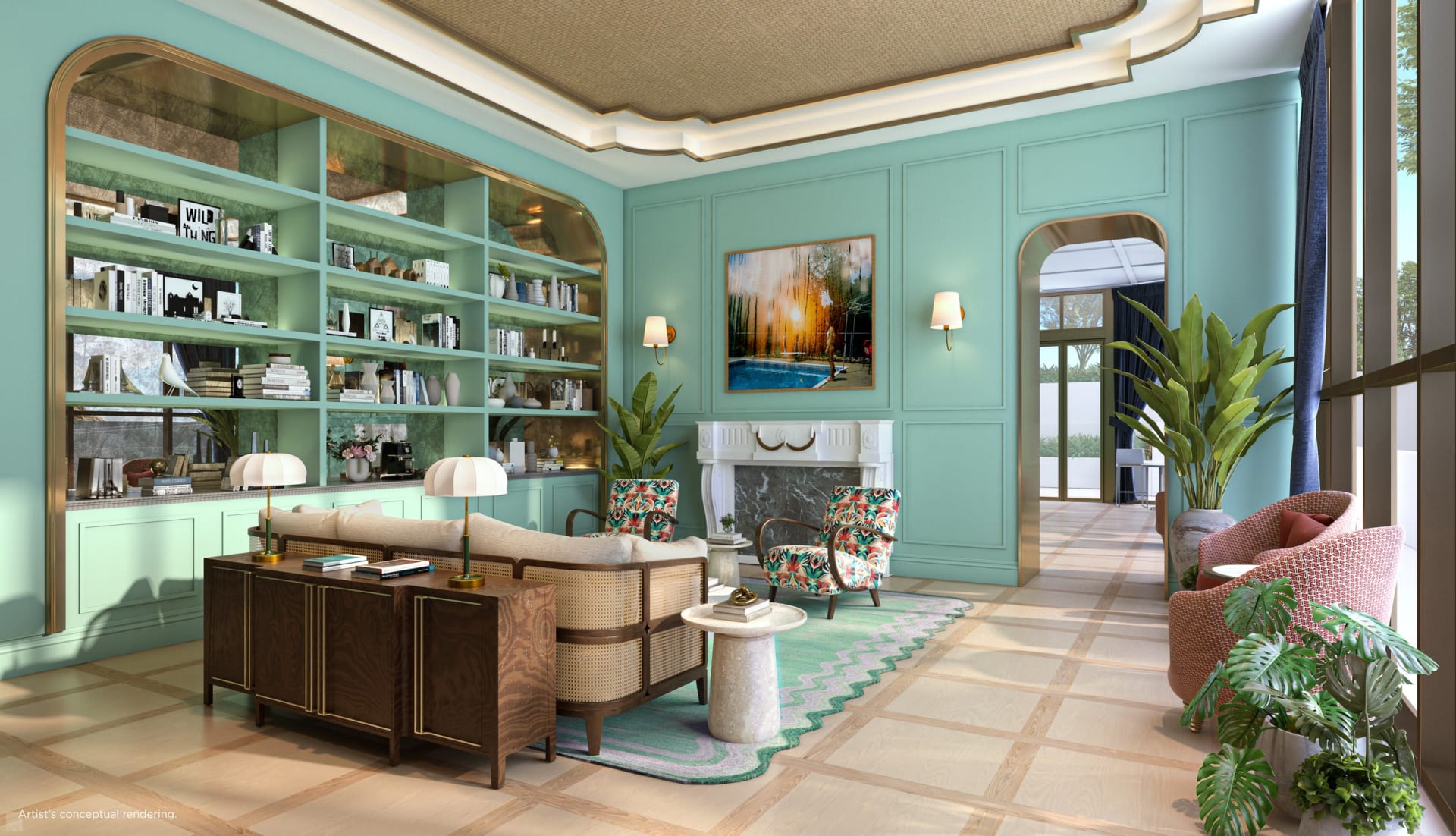 Residence Features
Fully-furnished and creatively curated by NoMad and the award- winning Design Agency with 9+ foot floor-to-ceiling sliding glass doors, streamlined modern kitchens outfitted with Bosch appliances, imported Italian-designed cabinetry and woodwork, exquisite stone countertop, brass fixtures in bathrooms, expansive spa showers and op-tier, in-residence washer and dryer.
Building Amenities
Globally-acclaimed NoMad curation

and design

Rooftop NoMad Restaurant and Bar

with separate elevator

Inspired, impeccable landscaping

Full-service rooftop pool, sun deck

and cabanas

24-hour concierge and building

security

Two expansive lobbies and retail

spaces

24/7 valet parking and in-building

garage

Top-tier fitness and wellness center

with dedicated outdoor fitness lawns

Grilling area and outdoor cinema

Extensive library and co-working

spaces

Bicycle storage

In-residence cuisine delivered

on demand

Dedicated check-in services

Privately controlled elevator access

Smart climate control

Private storage on residential floors

Pet-friendly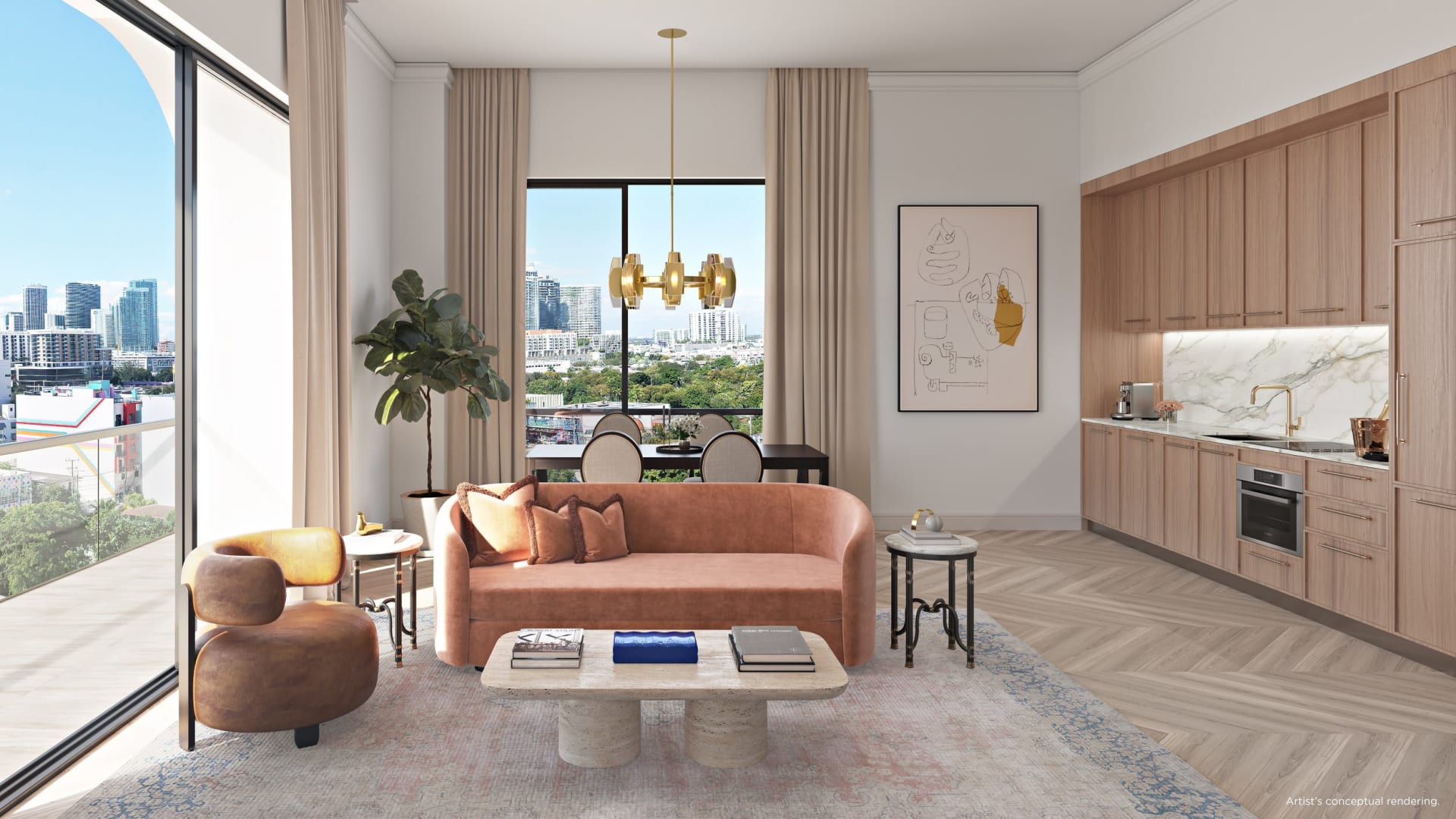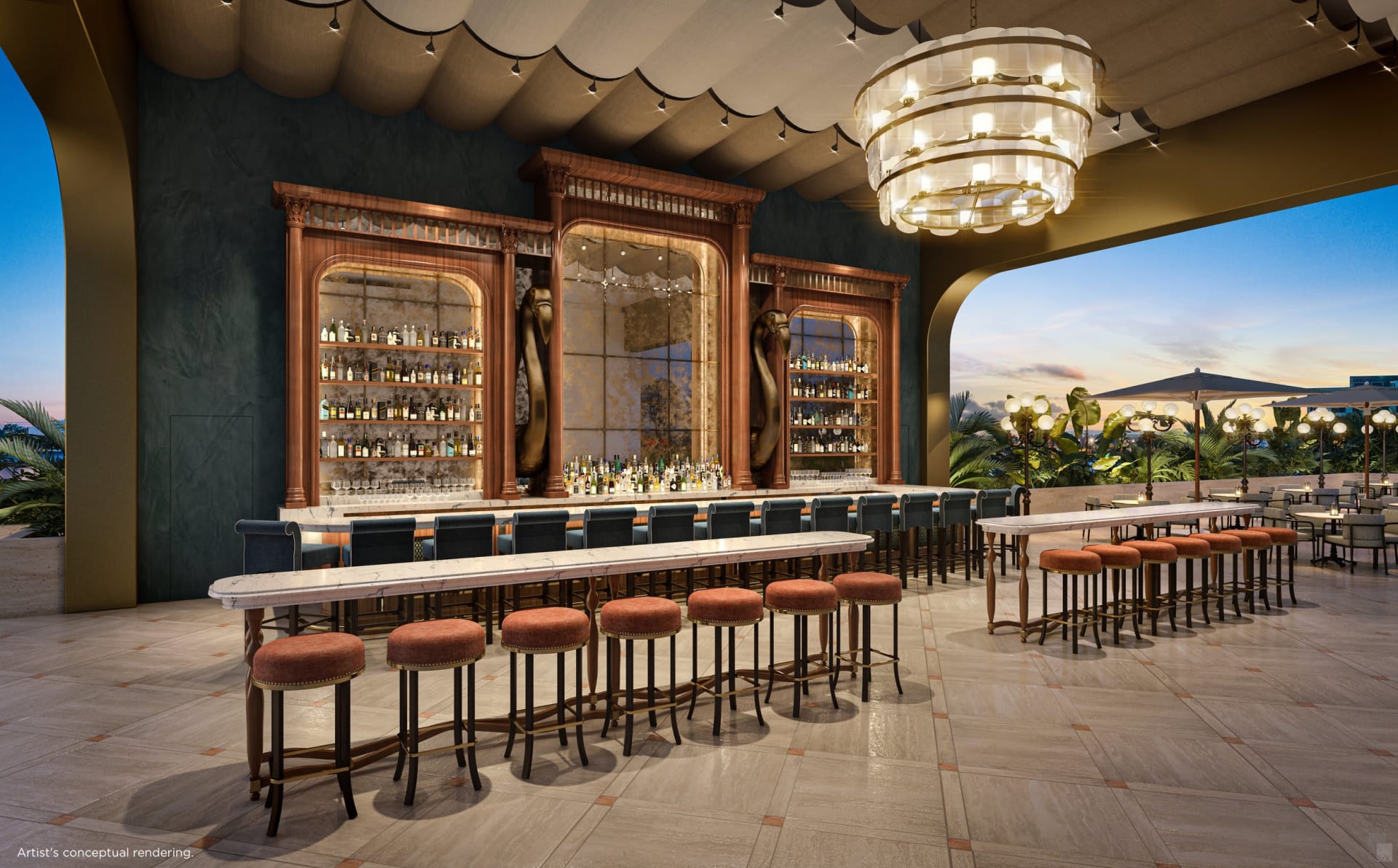 Wynwood Miami
Wynwood is a dynamic, growing neighborhood located in the city of Miami by Design District and Midtown. It is known for its vibrant art and culinary scene as well as Wynwood Walls and its colorful street art murals, which adorn the walls of many buildings and warehouses in the area.
Wynwood was once an industrial district, but in recent years it has undergone a transformation and become a popular destination for artists, designers and entrepreneurs.
Today, Wynwood is home to numerous business hubs, tech companies, galleries, art studios, shops, restaurants, and bars. Wynwood restaurants are as imaginative, innovative and downright flavorful as the neighborhood itself. Plus, some of them have received Michelin stars like Hiden or been included in the Michelin guide like Doya, This Miami article is great to catch up on Wynwood restaurants.
The neighborhood is also known for its street festivals, including the annual Art Basel Miami Beach, which draws art lovers and collectors from around the world to its satellite festivities.
Overall, Wynwood is a dynamic and creative neighborhood that celebrates art, culture and creativity and is just beginning.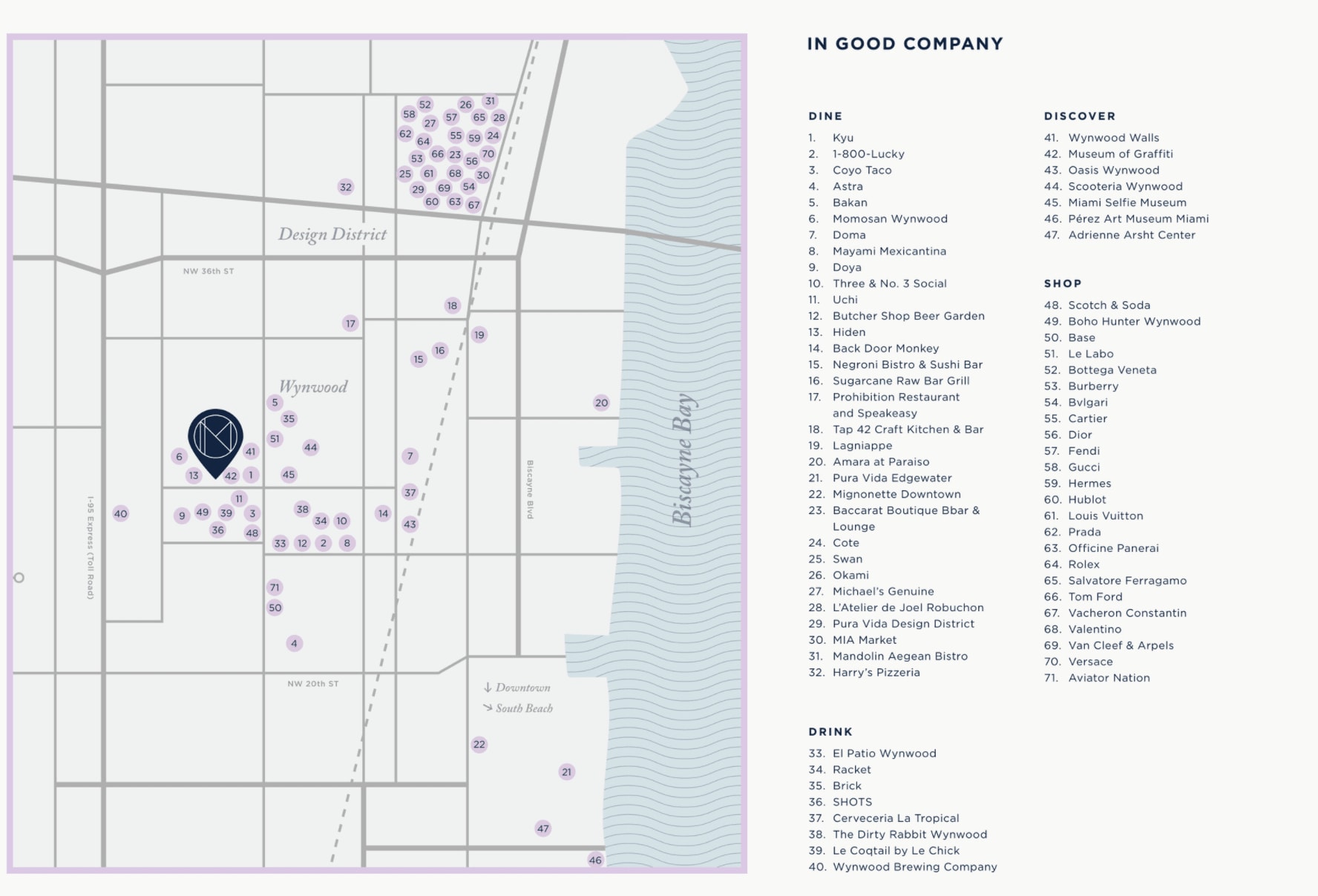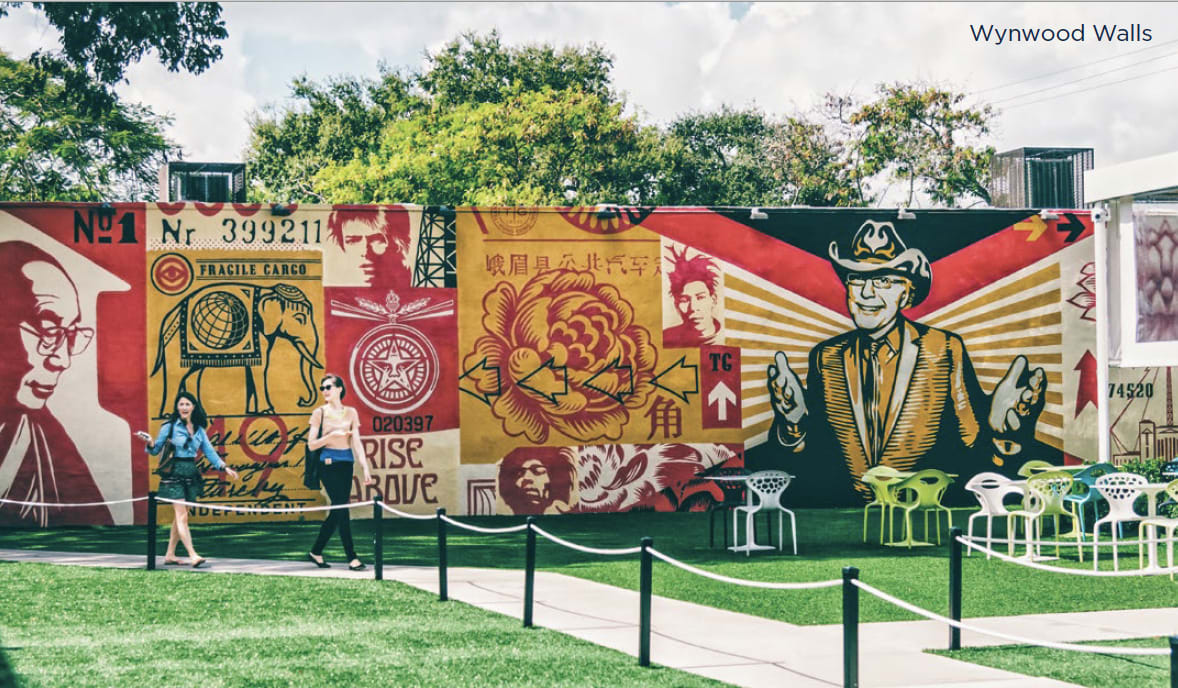 Ready to buy in NoMad?
Buying in NoMad is great for those interested in address that speaks flair, fine life, culture and how to live n a neighborhood that is thriving and is close to the Design District, Midtown and Miami Beach. When you're ready to start your inquiry and search of NoMad contact one of the experienced agents on
The APT Team
to guide you through the process.