Formula 1 returns bigger and bolder
Formula 1 is sets to be even bigger than last year, with many new VIP experiences that cost up to $67,000 added to the incredible, star-studded and high-profile lineup.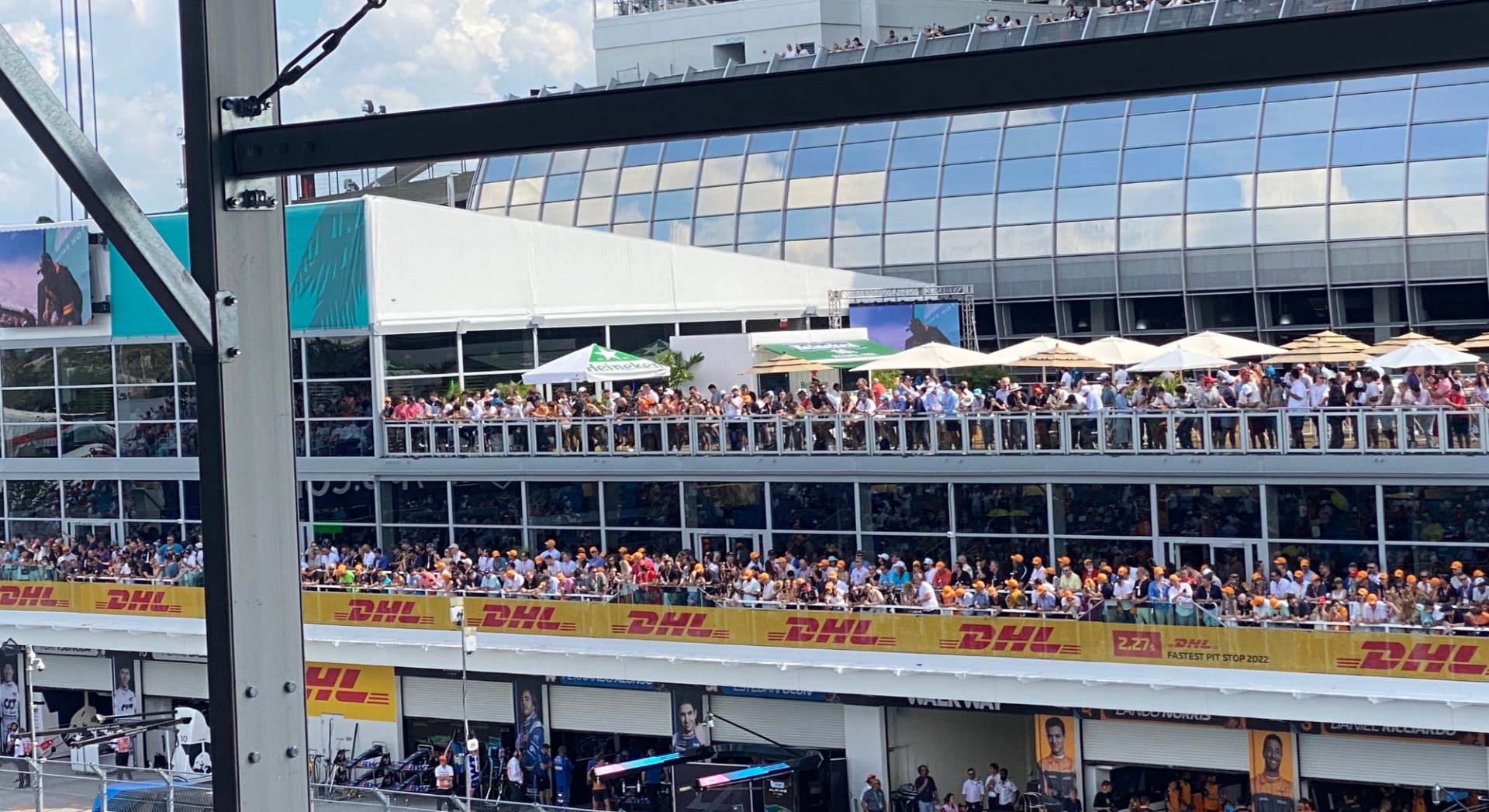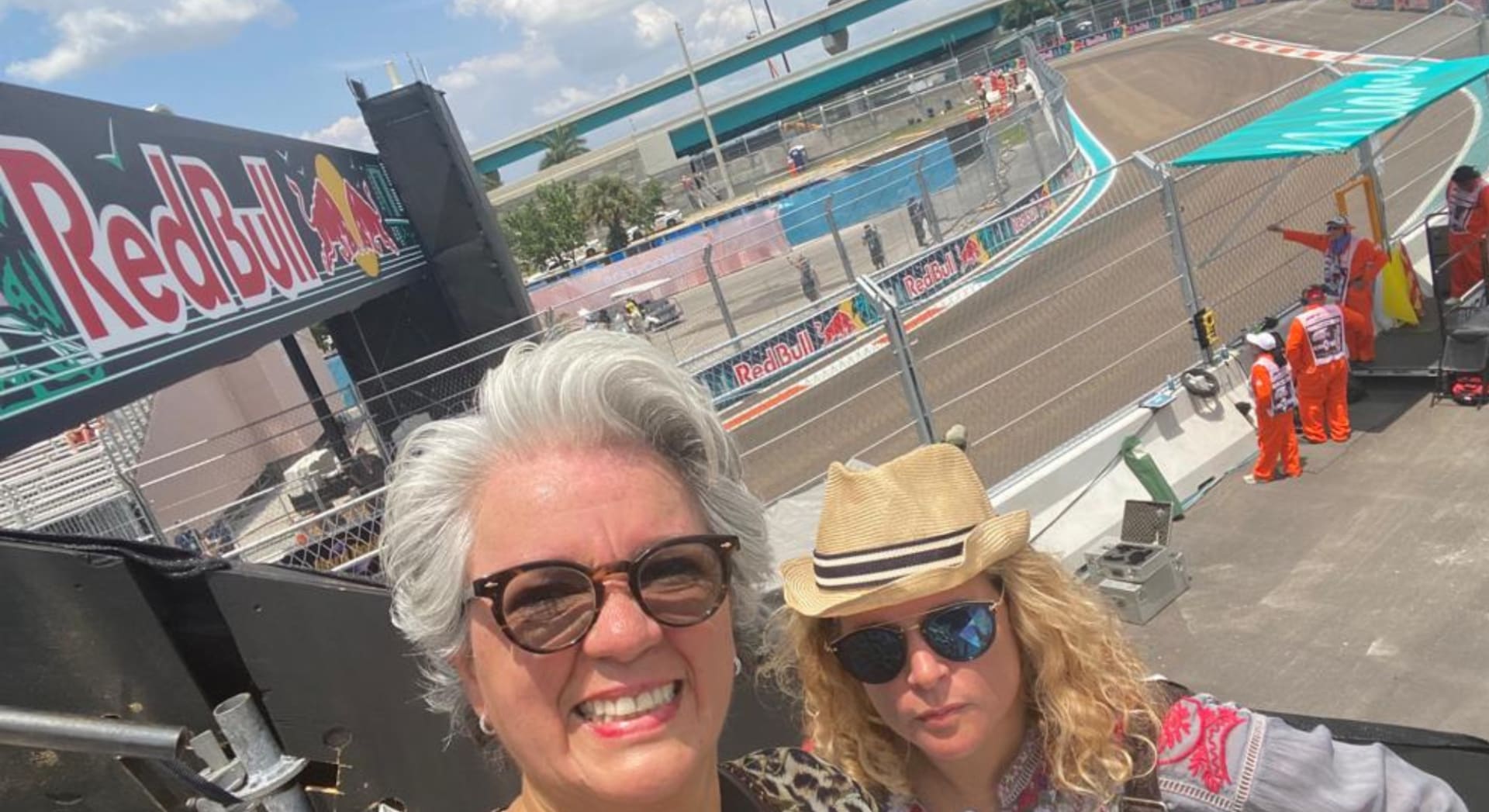 Miami will once again host the Formula 1 Grand Prix for the second consecutive year from May 5-7. This year's event promises to be even better than the previous year, with exciting special features, celebrity sightings, and fine dining options. The event will be held at the Miami International Autodrome, situated in Miami Gardens, Florida. The track is 3.63 miles long and features 19 corners, with average speeds of 140 miles per hour. The Hard Rock Stadium surrounds the track, providing a seating capacity of 65,000 people.
But, the Formula 1 spectacle is as much as the high-profile events as the race itself.
Last year, Formula 1 attracted a lot of excitement and drew the attention of many celebrities and sporting legends like Michael Jordan, Tom Brady, David Beckham, Serena Williams, Dwayne Wade, Matt Damon, Ashton Kutcher and Mila Kunis, Bad Bunny, Pharrell Williams and more. This year, it promises to be bigger and bolder.
The event organizers have invested in a new 190,000 square foot Paddock Club building that can accommodate over 6,000 guests in its private suites. Additionally, a Formula 1 Team Village will be created on the football field.
Formula 1 Miami includes tickets for $5,000 and bottle service for $200,000. If you plan to attend the Miami Grand Prix, be prepared to spend $35,000 for a table at a club or $67,000 for a sunset cabana.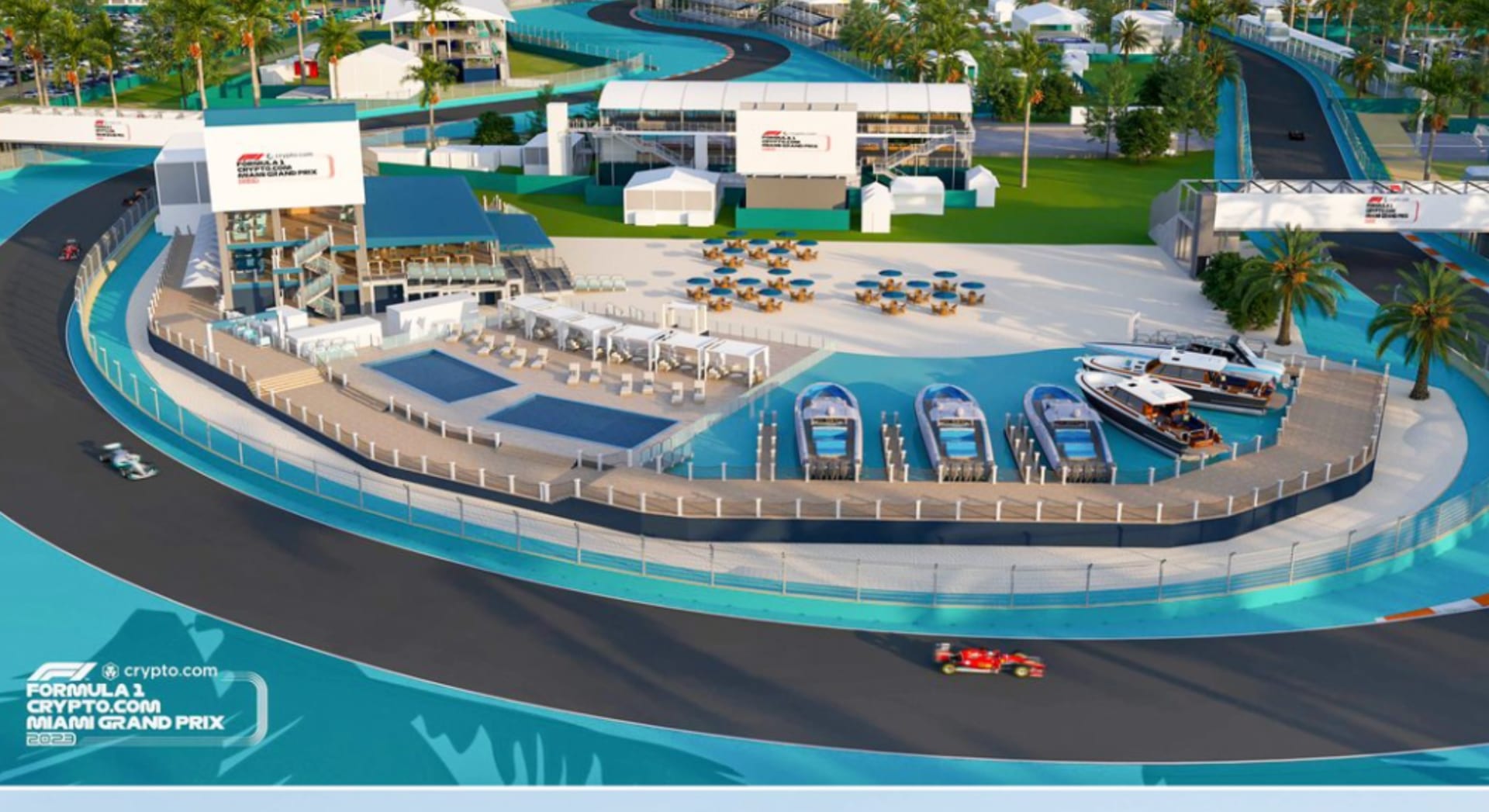 Photo Source: F1miami.gp
The $67,000 Sunset Cabana VIP Package
A new VIP experience has been introduced for the Miami Grand Prix, which comes with a price tag of $67,000. This VIP package is not limited to just ordinary water. Those who choose the Sunset Cabana will be treated to an extraordinary experience that includes top-of-the-line amenities and unmatched views of the thrilling race. However, as expected with luxurious offerings, the Sunset Cabana comes with a hefty price.
Each cabana can accommodate up to 15 of your friends. Regardless of whether you're a hardcore fan or just looking for a unique experience, the Sunset Cabana is the perfect option for you.
Formula 1 events & experiences
Formula 1 will showcase over 65 restaurants, ranging from grab-and-go stands to exclusive dining experiences at trackside clubs and suites. Among the chefs present at the event are Brad Kilgore, David Grutman, Michelle Bernstein, Mario Carbone, and many more.
David Grutman's Groot Hospitality, which includes Strawberry Moon, Papi Steak, Komodo, Swan, and The Key Club, will offer a wide range of signature dishes from their restaurants at the 72 Club.
Meanwhile, Major Food Group, known for Carbone, The Grill, Dirty French, ZZ's Club, Sadelle's, Contessa, and Torrisi Bar & Restaurant, will provide food, drinks, and hospitality at the Palm Club. They will also again do Carbone Beach.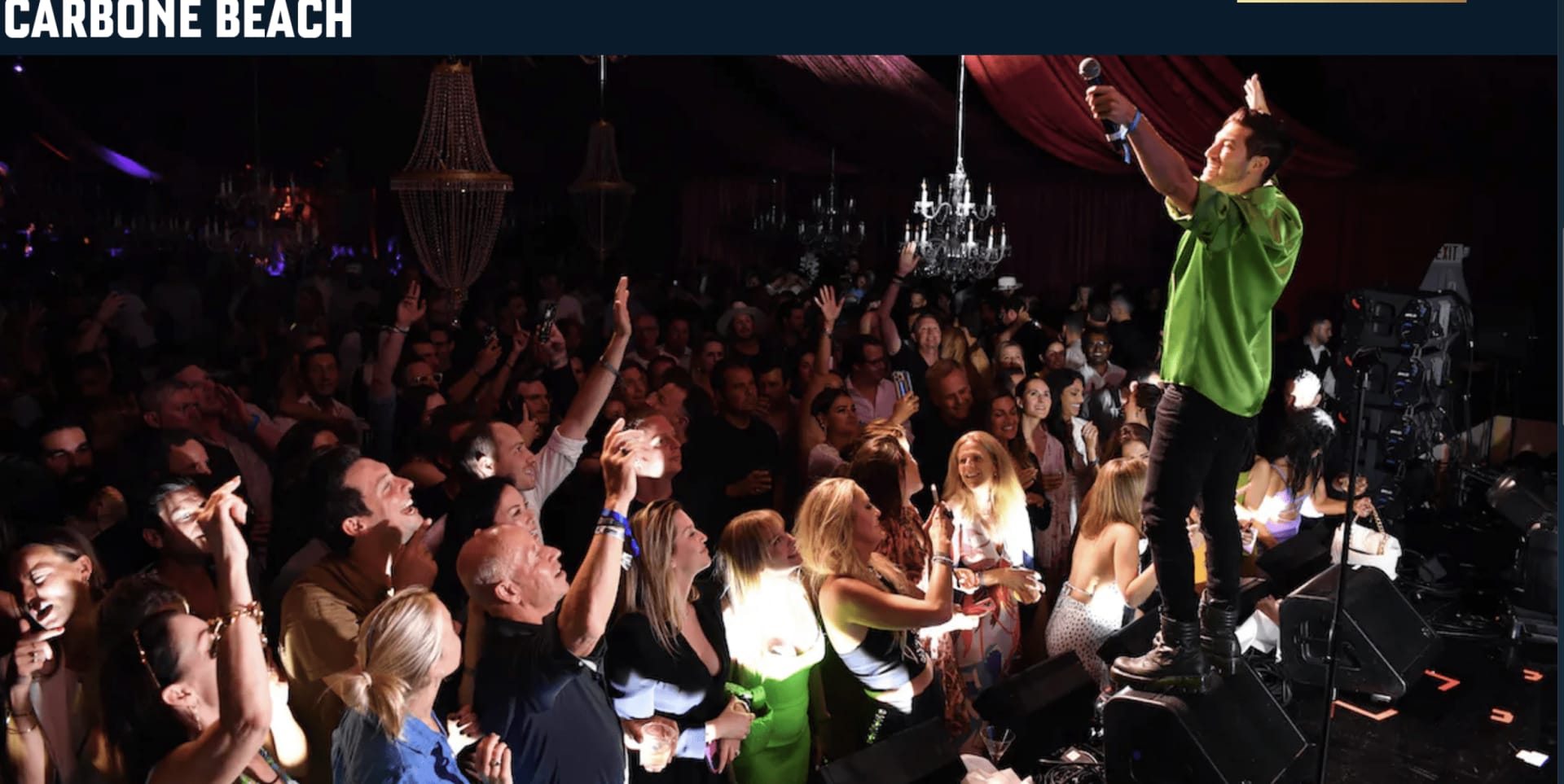 Photo source: Carbonebeach.com
Carbone Beach
Carbone Beach is a 4 night, high-profile, all out super club event on the beach, done exclusively for American Express holders.
Several locally owned restaurants will also participate, such as Café Versailles, Bodega Taqueria y Tequila, Pubbelly Sushi, Cantina La Veinte, Dōma, Tacology, and Dos Croquetas. Additionally, Harry's Pizzeria, run by James Beard Award-winning executive chef Michael Schwartz, will serve a selection of their pizzas, chopped salads, and oven-roasted chicken wings. Fourteen Florida-based food trucks, caterers, and small businesses will also serve their specialties, supported by Sodexo Live!, the Campus' hospitality partner.
Ferrari Trento
Ferrari Trento, the Formula 1 Global Partner, is all set to launch a customized sparkling wine bar at the North Campus. The visitors will have the opportunity to relish the Ferrari brut and rosé sparkling wines in all the hospitality areas around the track, including the premium clubs. Moreover, they can also capture their winning moments with selfies and photos on a replica podium stand, holding an exact replica of the Ferrari sparkling wine sprayed by the winning F1 drivers.
The Paddock Club
At the Paddock Club, Cincoro Tequila will be hosting tastings with Petrossian Caviar, while their specialty cocktails will be available at The Palms Club.
The Casa Tua Trackside Club
The Casa Tua Trackside Club, conveniently located at Turns 1 and 2, offers a climate-controlled space and an open-air viewing deck where the guests can savor Casa Tua's fresh salads and pastas, and their own limited edition mezcal, Akul, while enjoying a close-up view of the drivers.
Formula 1 revenues
Formula 1 racing events generate substantial revenue for the cities that host them. The inaugural F1 Miami Grand Prix held last year brought a significant boost of $350 million in fresh spending to the city. This was through increased hotel bookings, lavish nights out, and advertising earnings. As per the data gathered by Applied Analysis, the average spending by racing enthusiasts was $1,940 per person. This amount is twice the money spent by the average Miami tourist. More.