Miami is a hub of natural beauty, unparalleled entertainment, and some of the best dining in the country. With so many options, how will you ever choose? Here's your complete guide to eating your way through this vibrant city.


Breakfast/Coffee
Green Street Cafe
Located in Coconut Grove, this bustling hot spot is popular with everyone from celebrities to athletes to politicians. They also have one of the best brunches in the city, served from 7:45 a.m. until 2:45 p.m. Try their pancakes or french toast, which can come loaded with blueberries, cinnamon, and Nutella. Fill up on deluxe scrambled eggs or order cinnamon rolls for the table. The brunch line may wind around the corner, but you're guaranteed to leave full and satisfied.
Toasted Bagelry & Deli
For the best bagels in Brickell, head to Toasted Bagelry & Deli. Owned by the Mohammed brothers, this institution takes classic New York/New Jersey bagels and adds a signature Miami twist. The Little Havana bagel is a great example — eggs, steak, and grilled onions pack the flavor into this sandwich. The deli also offers stuffed breakfast burritos and freshly baked goods, so you can grab and go at all times throughout the day!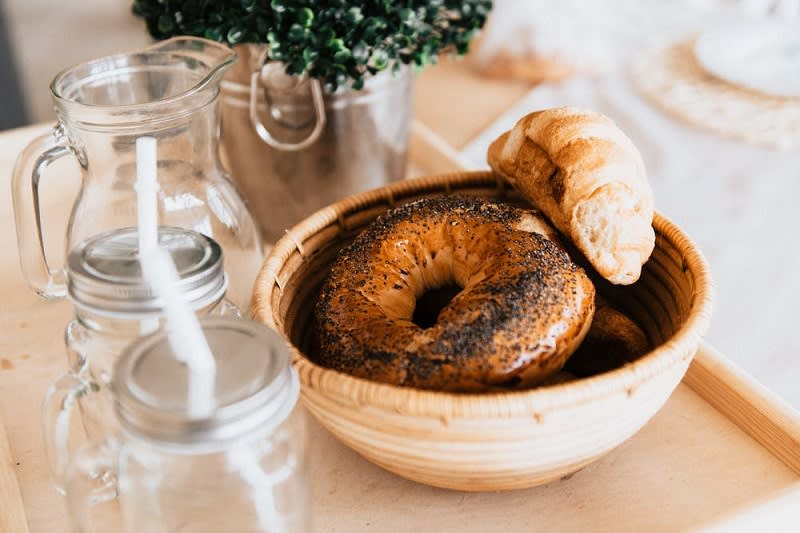 Love Life Cafe
For a great vegan option, try Love Life Cafe. They serve breakfast on the weekends and offer fresh, healthy ways to start your day (or recover from the night before!). Try their avocado toast or the Miami Breakfast, which comes with scrambled "egg," jackfruit "carne," and black beans. The Love Life team believes that eating healthy is an act of self-love and social responsibility, and you'll definitely taste the love and thought behind their food.
Lunch
Eleventh Street Pizza
Eleventh Street Pizza brands itself as "NYC Pizza in Miami," and their pizza doesn't disappoint. It's made on fresh sourdough crust and topped with flavorful combos. The Pepperoni is boosted by roasted red onion, Calabrian chili paste, and a touch of honey. The Wild Shroom is another delicious option covered in wild shiitake mushrooms, shallots, and caramelized onions. Eleventh Street is the perfect grab-and-go option for a busy day full of touring and fun.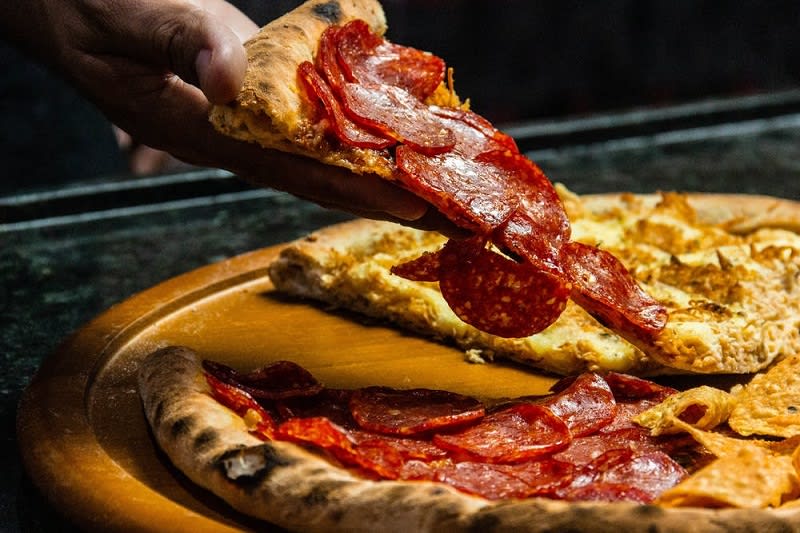 Café Kush
Café Kush is the newest endeavor of Kush Hospitality, a renowned restaurant group in the Miami area. Sit outdoors in the "riviera" seating, which runs parallel to a small canal (full of manatees!). The menu is largely French, offering classics like croque monsieur and steak frites. For lighter lunch fare, try the Black Bean Burger or Collier County Chicken Sandwich. Happy hour is from 4-7 p.m., so if you opt for a late lunch, you may just want to roll right into the evening!
Taqueria Hoja
Taqueria Hoja is Oaxacan cooking at its finest. This downtown gem handmakes its tortillas with ancient, indigenous corn varieties and sources its corn from family farms. The tacos are unparalleled and come in unique combinations. Try the sweet potato taco (topped with almond cream) or the al pastor (topped with fresh pineapple and avocado salsa). You may also want to choose from their large selection of burritos and quesadillas. There's nothing this small joint can't do!
Dinner
Cote Miami
Cote Miami is one of the newest hits in the fine-dining world. This Michelin-starred restaurant is a high-energy combination of Korean BBQ and an American Steakhouse. The food is phenomenal, and the atmosphere is full of joy and vibrancy. The most popular dining experience is the Steak Omakase experience. Enjoy 45-day dried beef and an array of accompaniments, like fermented soy stew and kimchi wagyu "paella." There's also a robust wine selection, with over 1200 labels to complement any tasting experience. A night at Cote Miami is unlike anything else.
Mr. OmaKase
For sushi lovers, heading to Mr. OmaKase should be a no-brainer. This new downtown spot serves tasting menus that range from 10 to 14 courses and are relatively affordable compared to other omakase experiences. You'll try the chef's picks of sashimi, nigiri, and hand rolls — all of which are guaranteed to melt in your mouth. You'll definitely need a reservation, as the sushi bar only seats 12 people. Get ready for an incredible sushi experience.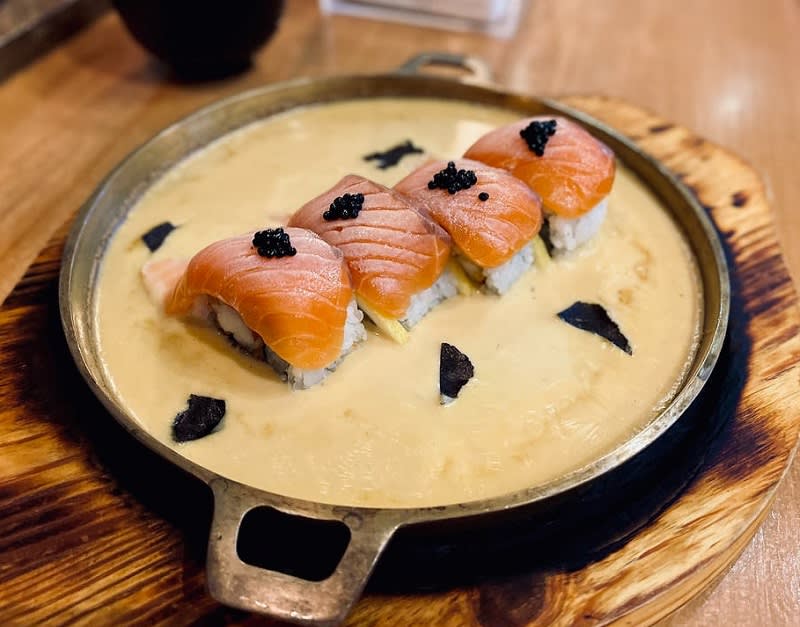 Luca Osteria
Luca Osteria is one of Coral Gables' best Italian restaurants (if not the best). It prides itself on serving "creative Italian classics," which include pasta al pesto, cacio e pepe, and pasta al limone. You can also choose from a range of delicious entrees, like lamb chops and osso bucco milanese. Indulge in this delicious menu while you sit outside on the beautiful patio. A night at Luca Osteria is one that will leave you (very) full and very happy.
Sardinia
Opening at noon daily, Sardinia is the perfect trattoria to have dinner for two. With an elegant ambiance and a menu that puts a fresh spin on traditional Italian and Sardinian fares, this ristorante is one of Miami's best. The extensive wine list at Sardinia includes over 300 labels, so you'll be able to pair your drink to your meal for an exceptionally complimentary experience.
Milos
In South of Fifth, Estiatorio Milos is one of the world's finest dining locations for Mediterranean-inspired seafood. Since opening its doors in 2012, Milos has offered Greek favorites and innovative reimaginings of Mediterranean staples. Enjoy grilled octopus, Athenian-style lobster, and Greek ceviche indoors or on the terrace, steps from the beach. To ensure a table, call ahead to make reservations so that you don't miss out on this incredible dining experience.
Late Night
Sweet Liberty Drink & Supply Co.
Located in the up-and-coming Collins Park neighborhood, Sweet Liberty brands itself as a new place for the "new" Miami Beach. Coming here for late-night drinks and food is an experience — one you can have until 4 a.m. on the weekends! Try their mai tai cooler or their refreshing take on a pina colada. The fried chicken sandwich is just what the doctor ordered during the wee hours, as are the cauliflower nachos. Keep the party going at Sweet Liberty!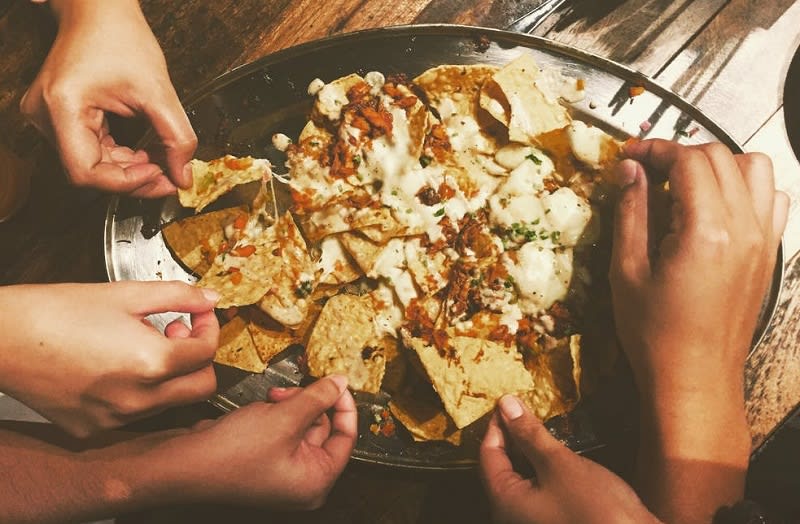 Big Pink
Big Pink is a Miami staple known for its giant menu and late hours. You'll recognize it right away, thanks to its big pink exterior. From chicken parmesan to classic burgers to all-day breakfast, there's a menu item for every craving. There are also several TVs along the walls, adding to the fun, upbeat atmosphere.

Interested in Miami Beach real estate? Searching for Hibiscus Island homes for sale or houses in Coconut Grove? Contact ATP Team today!