Kith and Major Food Group Unite
A unique collaboration was recently unveiled by the Major Food Group in the Miami Design District. Sadelle's, the restaurant, was opened with an exclusive capsule collection with Kith!
Sadelle's, the highly-regarded all-day dining location from Major Food Group based in New York, is now open to the public on the second floor of Kith's new Miami Design District flagship. This is an extension of their initial collaboration on Sadelle's at Kith Paris. The Sadelle's concept is viewed as a lifestyle as much as a restaurant and, on this basis, has also reached out to Kith to launch a limited edition Capsule Collection showcasing a range of Sadelle's X Kith apparel exclusive to the Miami Design District location.
The first Sadelle's in Miami opened in January 2022 at the foot of Park Grove in Coconut Grove. Sadelle's can now be found in New York, Las Vegas, Coconut Grove Miami, Miami Design District and Paris, with Dallas and Miami Beach's Lincoln Road locations soon to come.
MFG Co-Founder Jeff Zalaznick chose to name his popular restaurant in downtown Manhattan, which opened in 2016, after his great grandmother, Sadelle. This breakfast-oriented destination and power-lunch hotspot has been drawing a diverse crowd of diners, eager to munch on their famous bagels and other mouthwatering breakfast concoctions.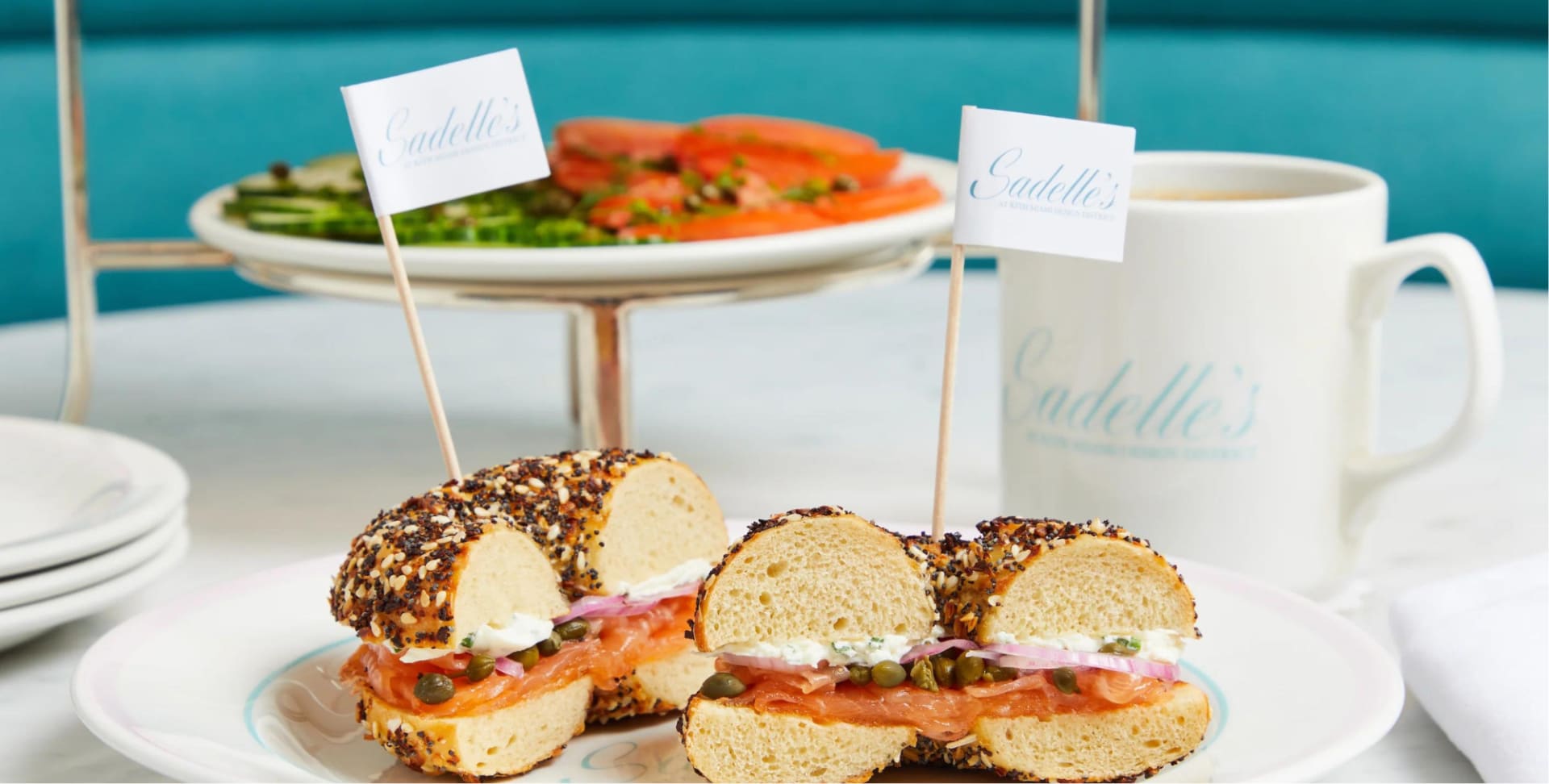 The menu at Sadelle's in Kith Miami Design District offers the restaurant's famous items as well as exclusive specialty breakfast sandwiches served only at the bar counter. These sandwiches include The Spicy Hash, LEO and "BLT." Signature dishes, like House Salmon, chopped salads, French Toast, and Blueberry Pancakes, are also available. In addition, guests can enjoy a variety of cocktails, beer, wine, coffee, and more.
Kith and Sadelle's have come together to create a commemorative collection to celebrate the opening of their Miami Design District location. The collection features the diner's logo and classic American diner colors with a unique Kith flair. The Sadelle's x Kith range includes trucker hats, hoodies, and t-shirts, with prices varying up to $165 USD. Collection is only available in-store.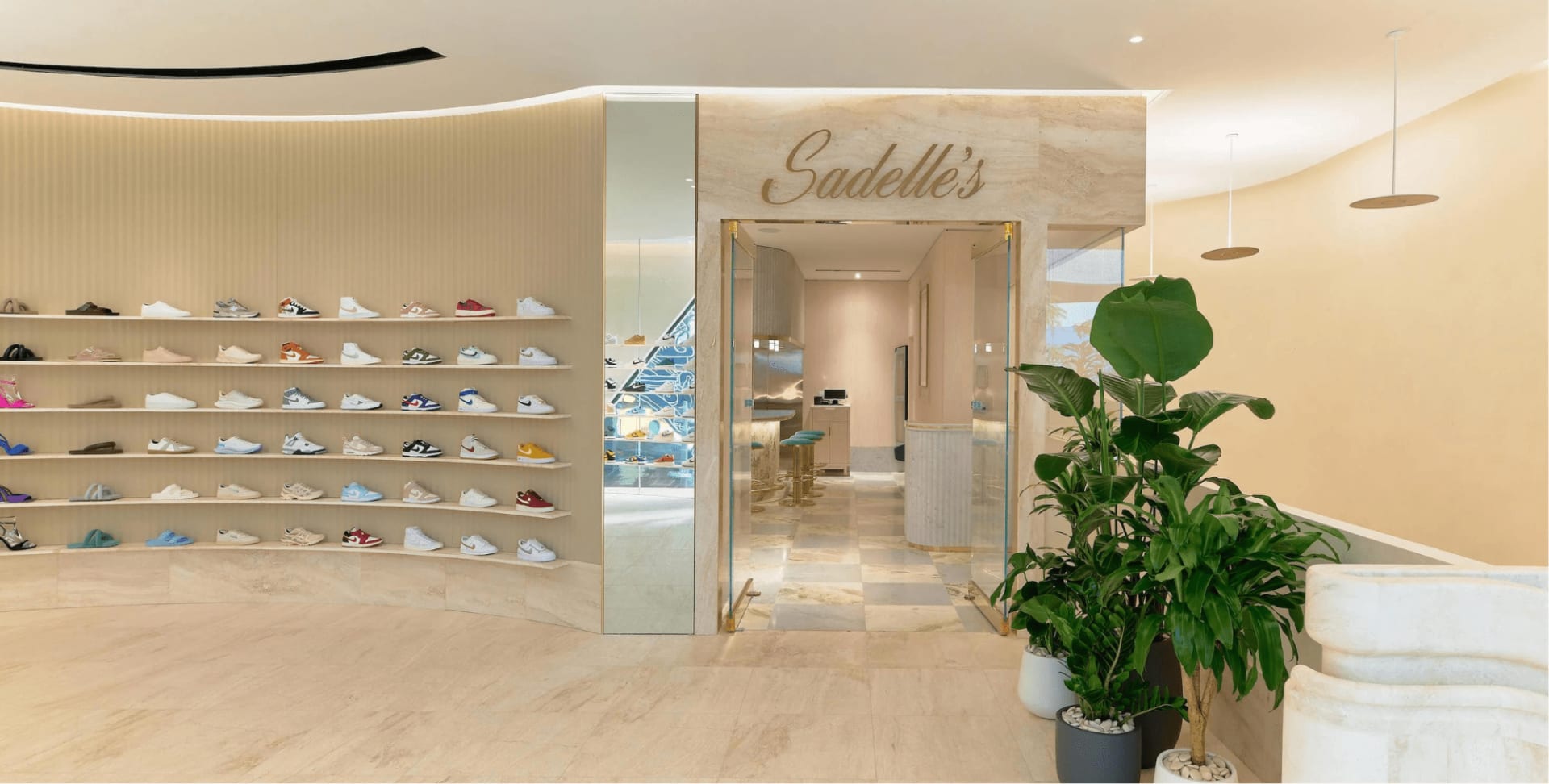 This exclusive series of apparel and accessories brings together two brands for a truly unique offering.
MFG has become a global culinary, entertainment and hospitality powerhouse. They have been pioneers in creating a truly distinct ethos that pleases the senses of celebrities, titans and socialites with famous restaurants like CARBONE, one of the most star-studded restaurants on the planet and The Grill, private clubs and hotels. They continue to be on everyone's minds and lips, defining and redefining entertainment. They continue to partner with high end brands and industry leaders. They built The Ludlow Hotel in Manhattan, The Newbury Boston and most recently have partnered with Terra and One Thousand Group to do the very distinct Villa Miami, a collection of 50 half and full floor sky villas with helipad in Edgewater Miami.
And, back by demand, Carbone Beach will be again for Formula 1 in Miami, delighting American Express VIP and select card holders during a 4 night extravaganza starting on May 4th 2023.
MFG's stamp can be found in Miami, NYC, New York City, Boca Raton, Boston, Las Vegas, Hong Kong, Paris and Tel Aviv.
Photos source: Kith