Please find the March 2022 Elliman New Signed Contracts Reports for Miami-Dade produced in conjunction with Miller Samuel to provide you with the most comprehensive and objective market insight available. The Miami-Dade reports include the Miami coastal, Coconut Grove, Miami Beach, Coral Gables and more.
These reports give the most up-to-date data on the market. If you want to know if this blistering market is sustainable, what are the best new developments or a complete report by area, contact us at [email protected] and [email protected] for a quick delivery to your inbox. We are always reachable at 786.493.1388 and 786.214.0099.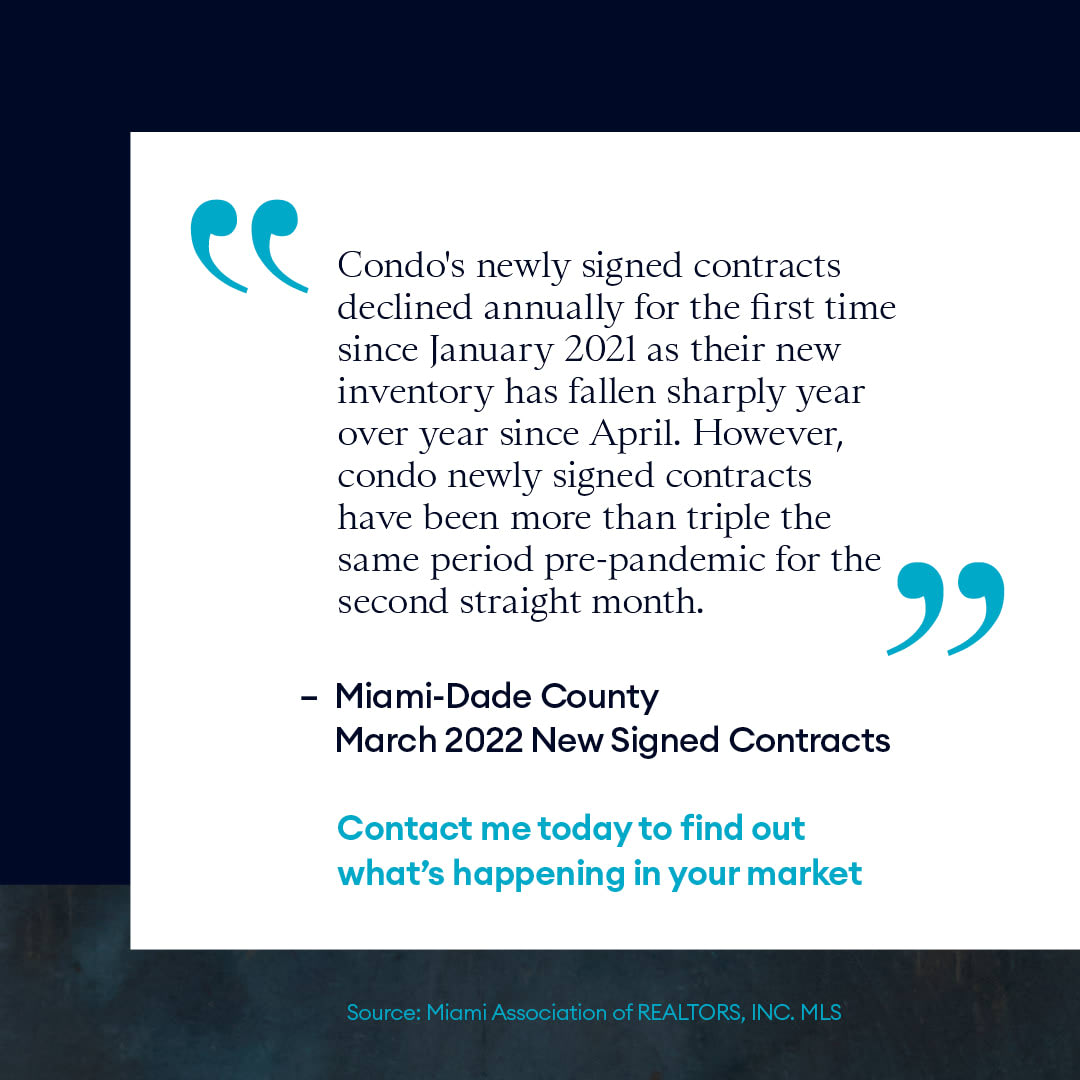 Miami-Dade County
Condo's newly signed contracts declined annually for the first time since January 2021 as their new inventory has fallen sharply year over year since April. However, condo newly signed contracts have been more than triple the same period pre-pandemic for the second straight month.