The 2022 Wealth Report 🌎
Introducing the 16th edition of The Douglas Elliman | Knight Frank Wealth Report: your global perspective on the key trends impacting investment decisions and property markets worldwide.
In this year's report, we explore thought-provoking insights on private wealth, our outlook for prime residential and key commercial markets in the US, UK and globally, the latest luxury spending trends and much more.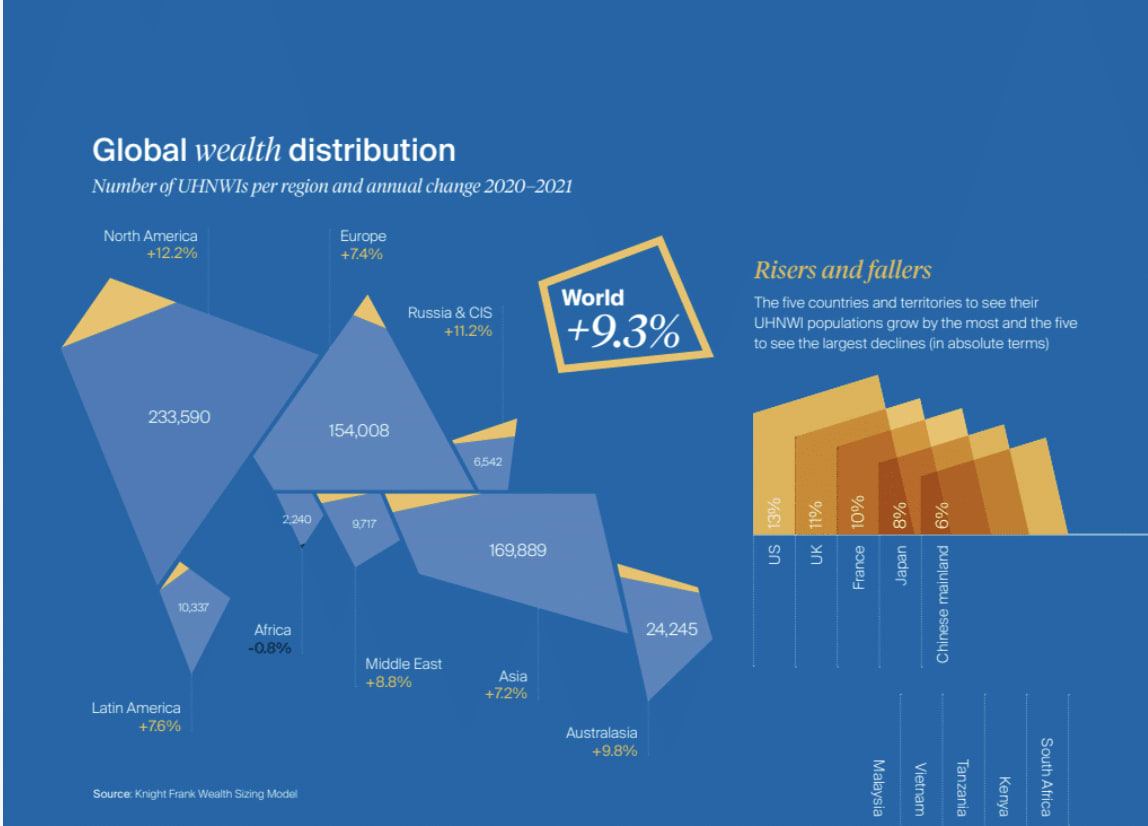 Takeaways
Supercharged wealth creation:
Worldwide, the number of UHNWIs* rose 9.3% over 2021. +9.3%
Growth in wealth continues:
83% of our Attitudes Survey respondents expect their clients' wealth to grow this year. This supports our forecast of a 28% rise in global UHNWI numbers by 2026.
Globalization on the rise:
Around 15% of UHNWIs plan to apply for a second passport or new citizenship and 36% of those are planning to do so for a better quality of life.
Prime property asset of choice:
The average value of luxury residential property increased by 8.4% in 2021, the highest annual increase since the Knight Frank Prime International Residential Index (PIRI 100) was launched in 2008.
Miami was among the top 5 cities with the highest average annual change, but under the metropolitan/city category and as a tourist/sun destination.

*Ultra-High-Net- Worth-Individuals